If you've been following along, you know that I've been on a roasted corn husk kick lately. Admittedly, it started a few years ago after seeing everything Alex Talbot was doing over at Ideas in Food. To me, this ice cream has a caramel corn or popcorn taste to it. I think you'll be pleasantly surprised.
For this recipe, I started with the vanilla bean ice cream recipe from ChefSteps. I replaced their suggested 2 grams of vanilla bean seeds with 30 grams of roasted corn husks. The ice cream base is vacuum-sealed and placed in a circulating bath. The ChefSteps recipe suggests 85 C for an hour, but I was trying to multi-task in my circulator, and cooked it at 75 C for an hour, which worked out great. If you have a favorite vanilla ice cream recipe you'd rather use, I would suggest omitting all the vanilla, and using corn husks at a ratio of 3% of the milk/cream weight. Also, I split the batch evenly between 2 vacuum bags.
To make the roasted corn husks, wash the inner, light green husks. Shake off the excess water, and roast on a sheet pan in a 350 degree oven. This will take approximately 20-30 minutes. Use a pair of tongs to move them around every 5 or 10 minutes.
Makes close to 1 quart
500 grams whole milk
500 grams heavy cream
210 grams egg yolk
200 grams sugar
30 grams roasted corn husks
Mix the milk, cream, egg yolks and sugar in a bowl until the sugar has dissolved. Then, gently stir in the cream.
Divide the mix evenly between two vacuum bags. Add 15 grams of roasted corn husks to each bag. Seal the bags under high pressure, as best you can.
Place in a circulating bath that has been set to 75 degrees Celsius. Heat for 1 hour, moving the bags around twice for even cooking.
Remove the bags and place in an ice water bath for three hours. Strain the liquid through a fine mesh strainer, pushing on the husks for a full extraction. Chill the base for at least 8 hours.
Make ice cream in any machine you like. Let me know how it worked out for you.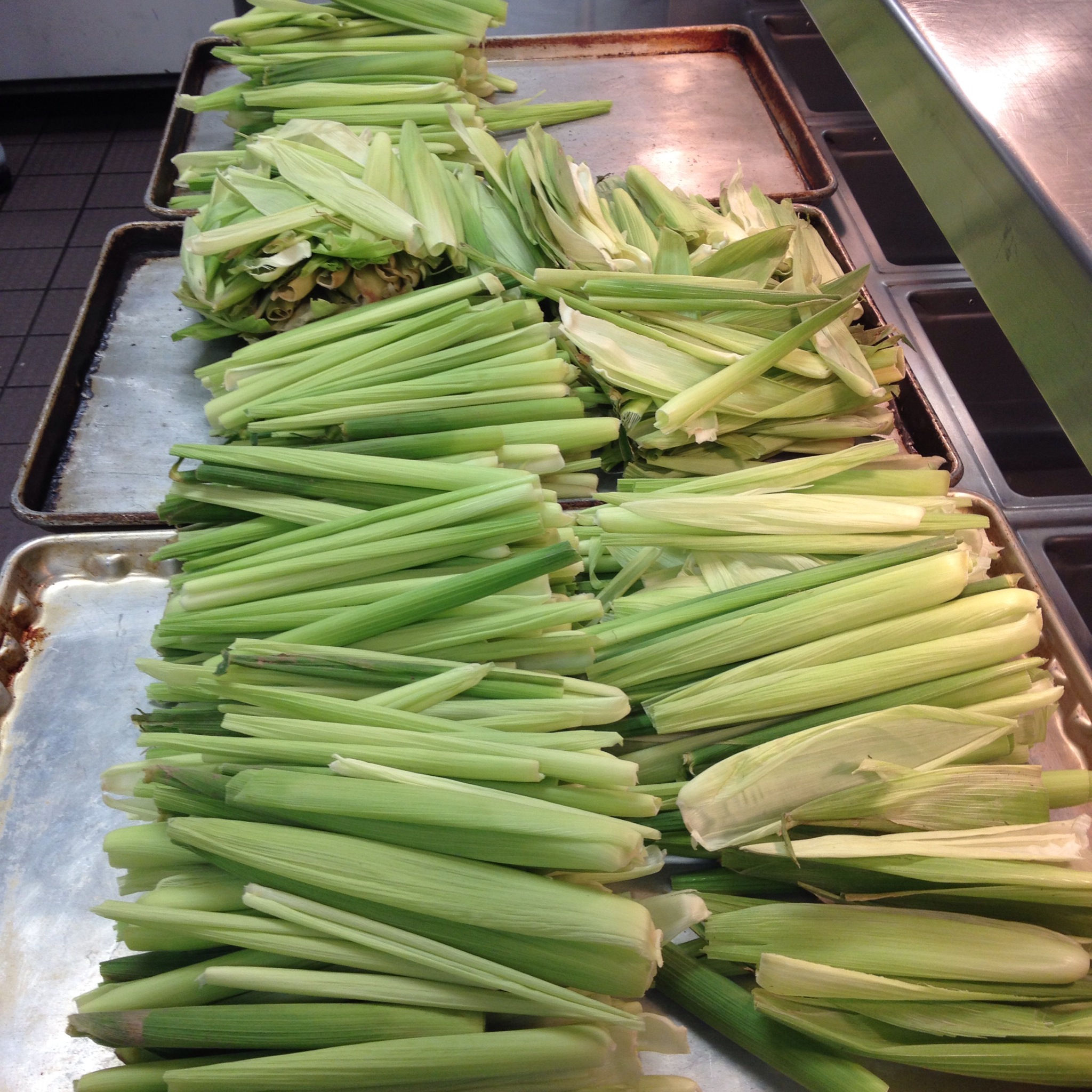 If you like what you see, please consider hiring me for an in-home dinner or cooking lesson. I run a personal chef business based out of Frederick, MD. Get more information here. Thank you.
Chris Spear