In case you hadn't heard, there's a fantastic book coming out on October 18th called Knives & Ink by Isaac Fitzgerald and Wendy MacNaughton. They're the team behind 2014's critically-acclaimed book Pen & Ink. This book is a look at chefs and their tattoos. Here's the official description:
Chefs take their tattoos almost as seriously as their knives. From gritty grill cooks in backwoods diners to the executive chefs at the world's most popular restaurants, it's hard to find a cook who doesn't sport some ink. Knives & Ink features the tattoos of more than sixty-five chefs from all walks of life and every kind of kitchen, including 2014 James Beard Award-winner Jamie Bissonnette, Alaska-fishing-boat cook Mandy Lamb, Toro Bravo's John Gorham, and many more. Each tattoo has a rich, personal story behind it: Danny Bowien of Mission Chinese Food remembers his mother with fiery angel wings on his forearms, and Dominique Crenn of Michelin two-starred Atelier Crenn bears ink that reminds her to do "anything in life that you put your heart into." Like the dishes these chefs have crafted over the years, these tattoos are beautiful works of art. Knives & Ink delves into the wide and wonderful world of chef tattoos and shares their fascinating backstories, along with personal recipes from many of the chefs.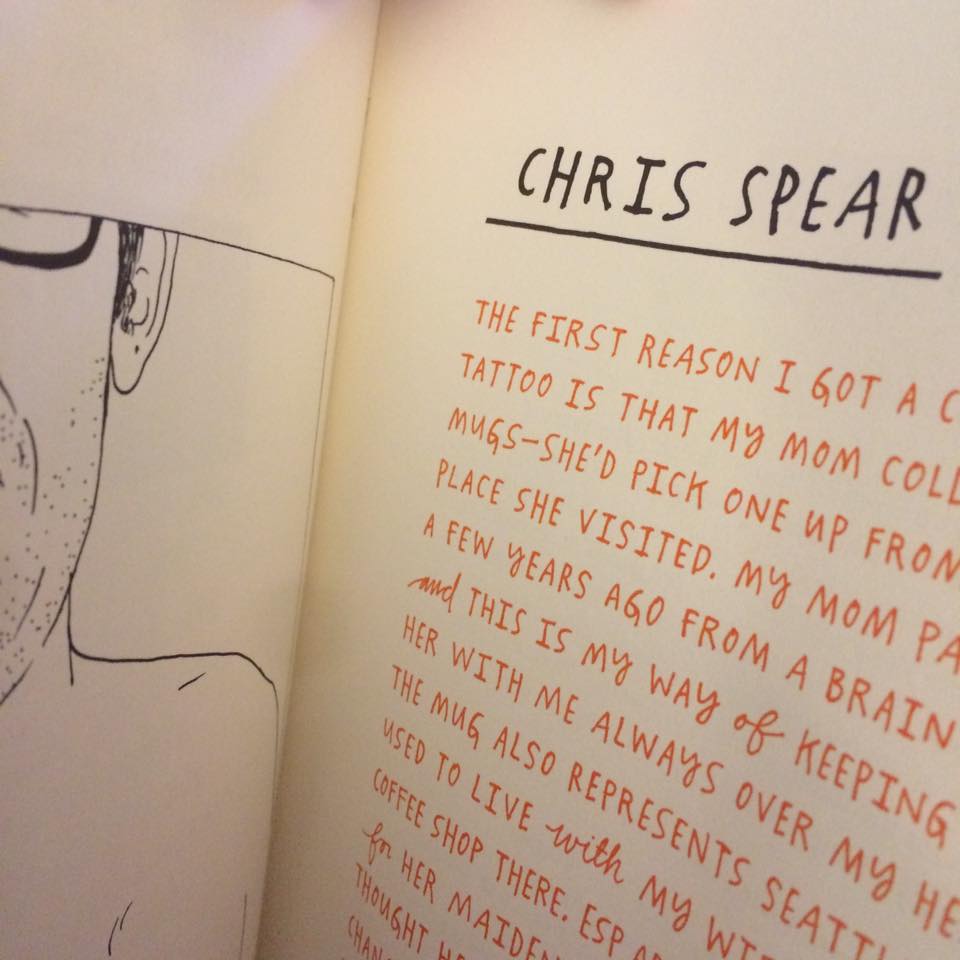 The reason I'm featuring this book here is because I got to be a part of this project. As one of the chefs featured, my tattoo, recipe and story make up four pages of this book. I've been in magazines before, but never a real book, so this was a big deal for me. Since I'd love for people to buy it, I'm not giving up the goods here. If you want to read the full story and see the illustration of my tattoo, you'll have to purchase a copy. However, I will link to the recipe I shared in the book. Long-time blog readers will already be familiar with it.
As always, thanks so much for your support and kind words. It means so much to me.
If you like what you see, please consider hiring me for an in-home dinner or cooking lesson. I run a personal chef business based out of Frederick, MD. Get more information here. Thank you.
Chris Spear
Like my Facebook page
Follow me on Twitter
Check out my Instagram
Watch me on Youtube