I have a pretty well-known love of pimento cheese. After years of adjustments, I feel like I finally have my recipe down. The next step was to make a series of cheese spreads that were loosely based on pimento cheese. Since I'm a sucker for smoked gouda, it seemed like the natural next step. The pimentos are replaced with hot pepper relish, my current sandwich condiment of choice. Standing in for the traditional Ritz crackers, I like using pita chips. You could make your own, but Stacy's Simply Naked chips are easy and delicious.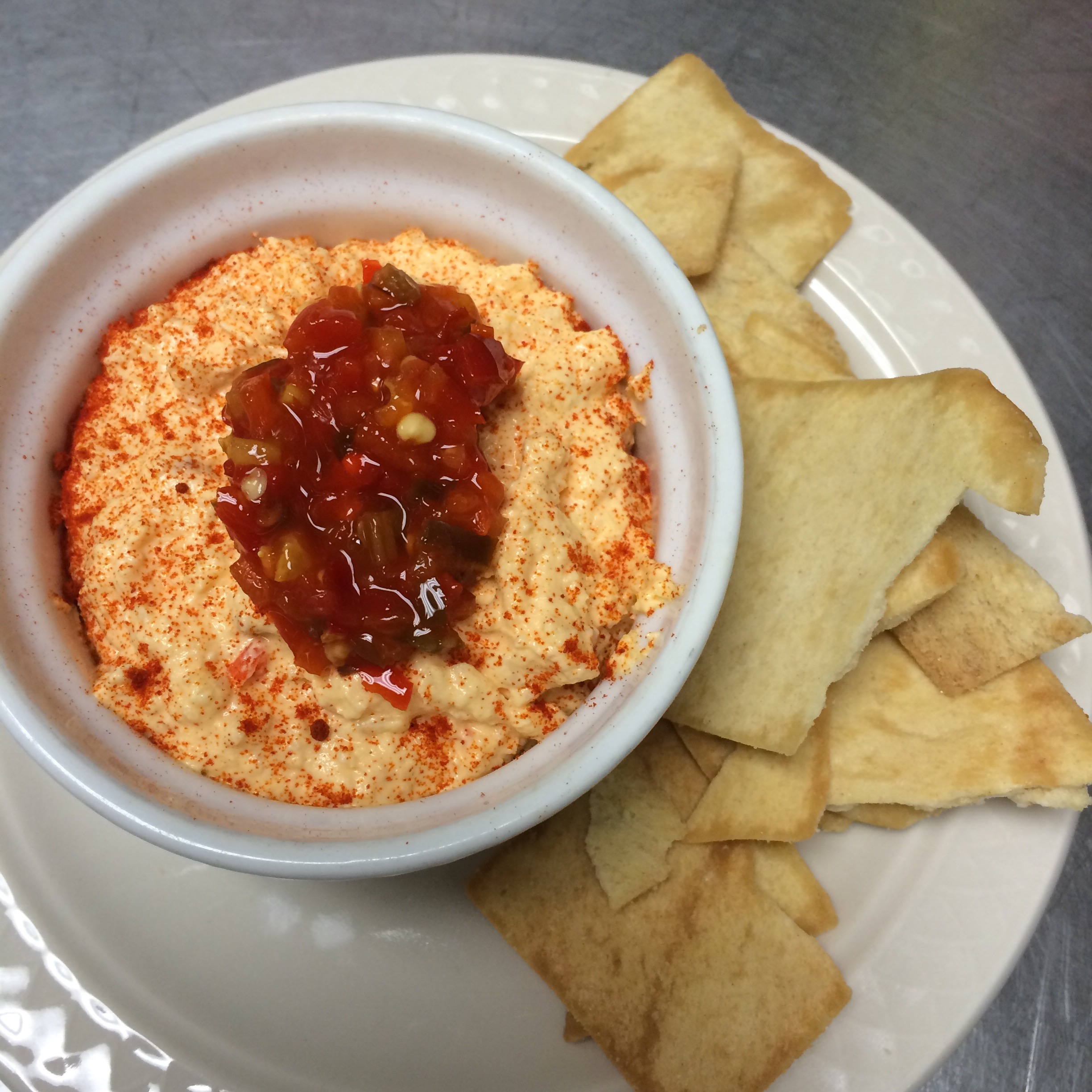 Smoked Gouda & Hot Pepper Relish Spread
1 pound/455 g Smoked Gouda Cheese (finely shredded), brown exterior removed
4 oz/115 g Cream Cheese, full fat (room temperature)
½ cup/125 g Mayo (Duke's or Hellmann's)
1 T/27 g (plus more for serving) Hot Pepper Relish
1 tsp/8 g Hot Sauce (Frank's Red Hot)
¾ tsp/3 g (plus more for serving) Smoked Paprika
½   tsp/2 g Sugar
¼  tsp/2 g Kosher Salt
As always, the recipe will be much more accurate if you use the weights instead of the volume measurements.
Put gouda and room temperature cream cheese in the bowl of an electric mixer and beat on med-high for close to 5 minutes with the paddle attachment, stopping to scrape the bowl as needed.
Add the remaining ingredients. Turn mixer on and slowly bring the speed up to medium. Mix for an additional 3 minutes, scraping as needed.
To serve, put the cheese spread in a serving bowl. Dust with smoked paprika and add more hot pepper relish on top. Goes great with pita chips or your favorite crackers.
If you like what you see, please consider hiring me for an in-home dinner or cooking lesson. I run a personal chef business based out of Frederick, MD. Get more information here. Thank you.
Chris Spear