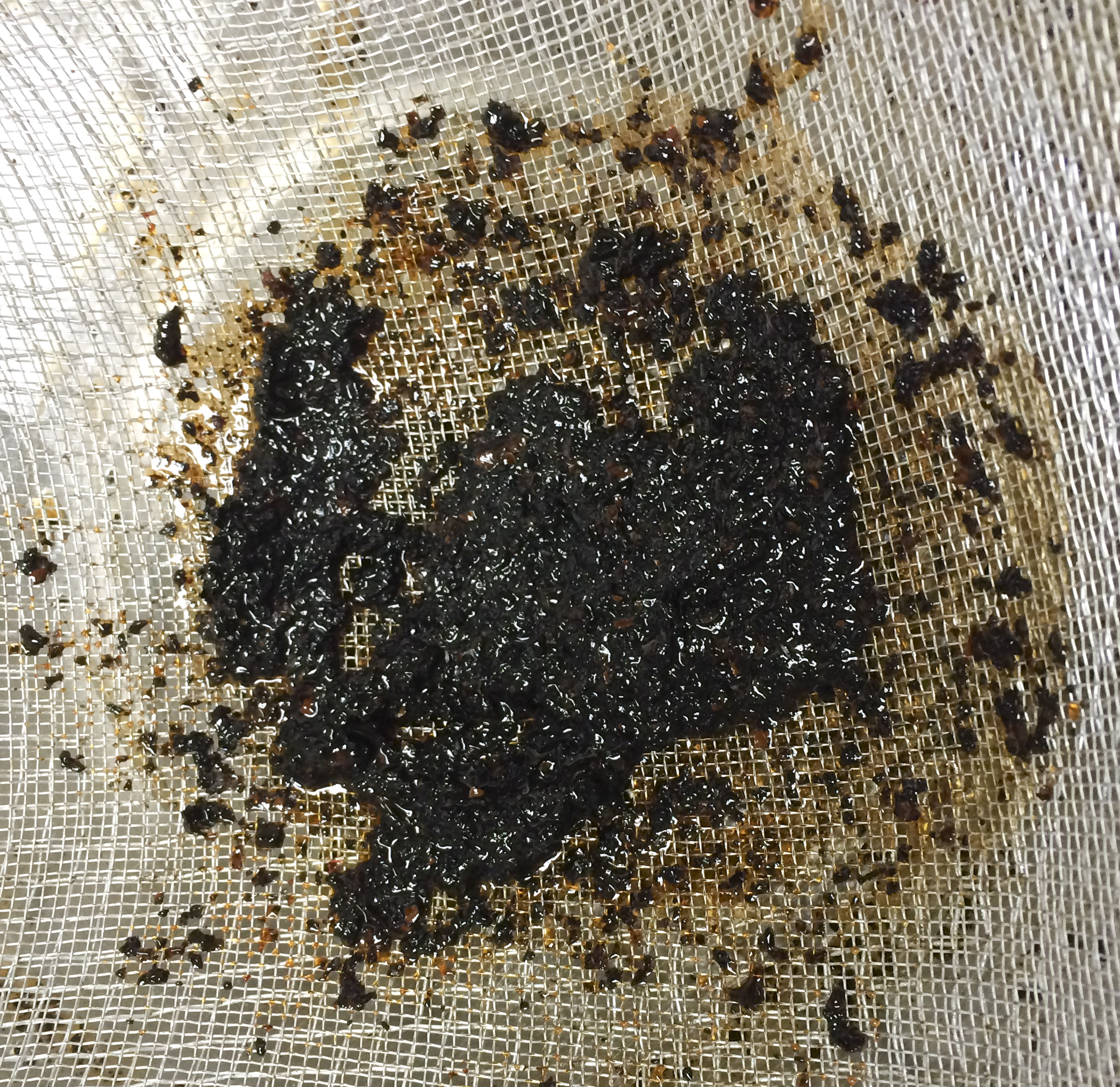 As you've seen on my site before, I really hate wasting products. Recently, I made Concord Jelly Vinegar, but that's only one of many vinegars I make. Technically, this is infusing as opposed to actually making, which I also do. One of my rules is that if you strain something out, you look at the dregs and see if it's something that could infuse a vinegar. This week I wanted to make Urfa Pepper Honey. The process was as simple as heating 1 cup of honey with 3 tablespoons of Urfa Biber pepper flakes. Let the pepper infuse for about 10 minutes and strain it out.
So, just like the grape jelly, I was left with a strain full of usable product. The pepper had a lot of heat left, and a nice honey sweetness. We put the sticky pepper flakes in a plastic deli container and poured white balsamic vinegar over it. Within a matter hours we had a delicious spicy vinegar using something that could have easily ended up in the trash bin. What scraps could you infuse into vinegar?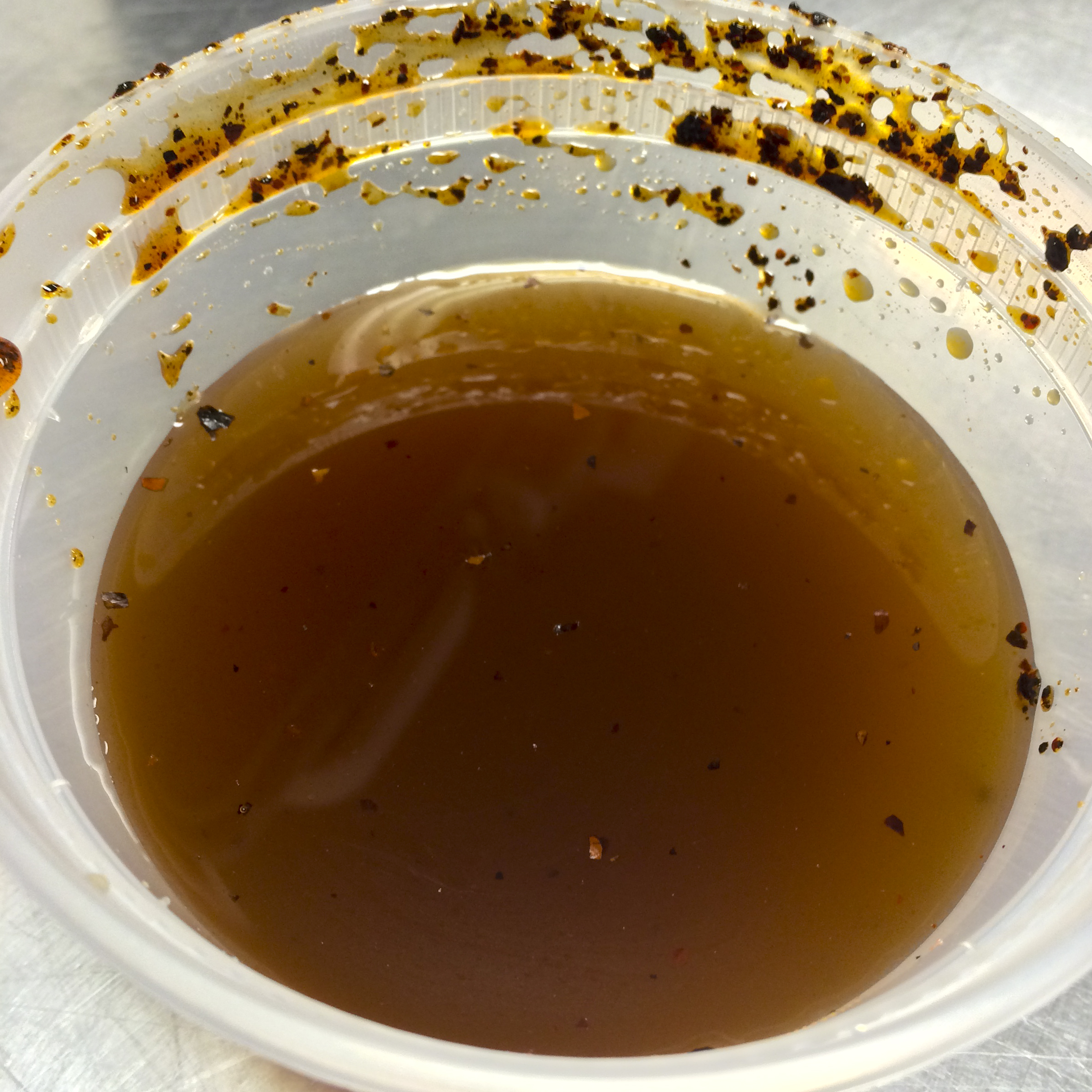 If you like what you see, please consider hiring me for an in-home dinner or cooking lesson. I run a personal chef business based out of Frederick, MD. Get more information here. Thank you.
Chris Spear
Like my Facebook page
Follow me on Twitter
Check out my Instagram