I love a good whiskey sour, and have been making a lot lately using the Bittermilk #3 Smoked Honey Whiskey Sour Mix. A few nights ago, I wanted to mix it up a bit, so I thew some green chartreuse into the mix, as well as splitting the whiskey portion between bourbon and scotch. The Laphroaig 10 gave it the smoky funk I was looking for. I'm really happy with the way this drink came together.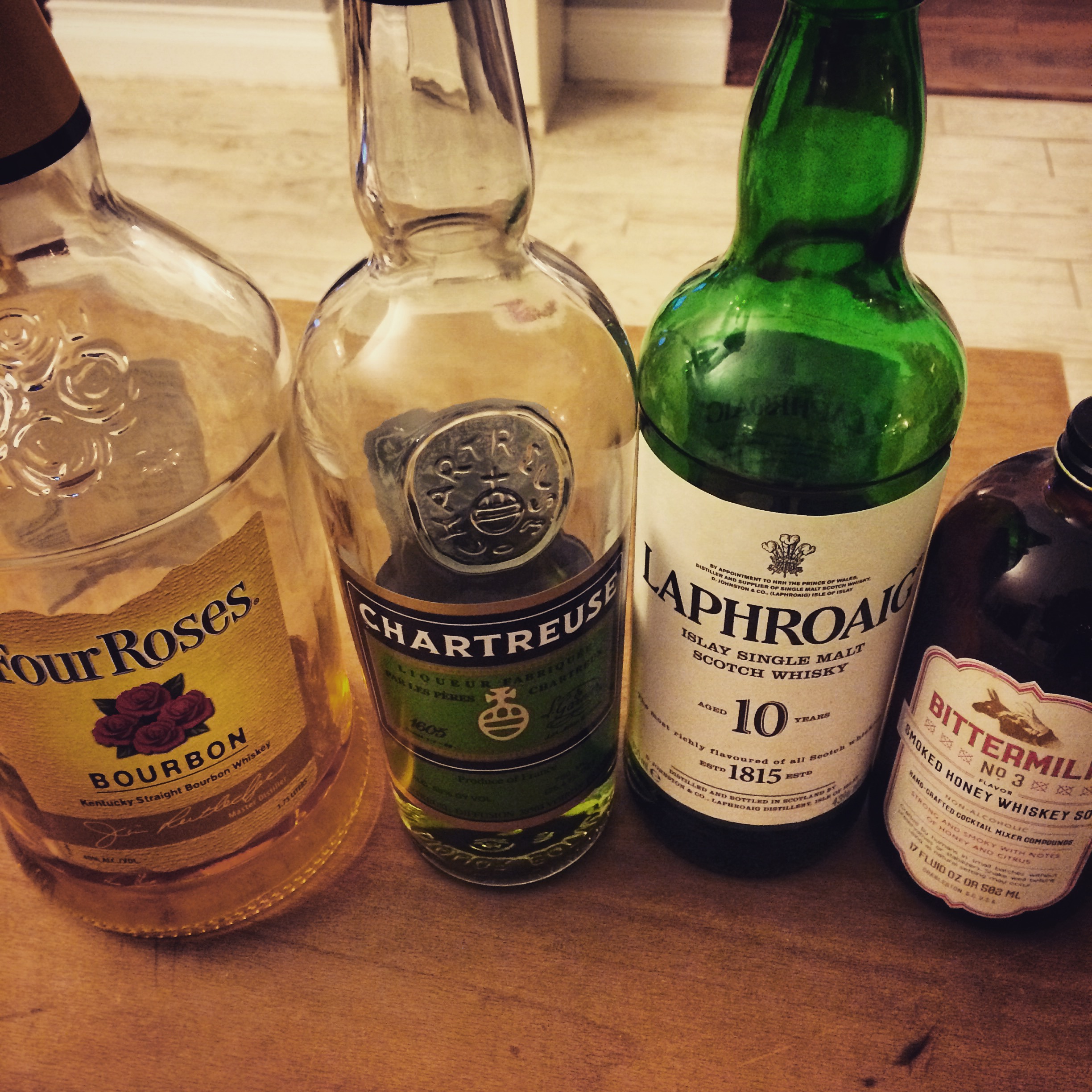 2.5 oz Bourbon (Four Roses Yellow)
.75 oz Islay Single Malt Scotch (Laphroaig 10)
.5 oz Green Chartreuse
2.5 oz Bittermilk #3- Smoked Honey Whiskey Sour Mix
Combine all ingredients and shake on ice. Strain into a rocks glass with ice of choice
Edit: This cocktail was recently featured in Frederick Magazine, and was the winning cocktail in their summer cocktail contest. More info can be found here.
If you like what you see, please consider hiring me for an in-home dinner or cooking lesson. I run a personal chef business based out of Frederick, MD. Get more information here. Thank you.
Chris Spear
Like my Facebook page
Follow me on Twitter
Check out my Instagram
Watch me on Youtube