Last week I hosted a benefit dinner for our local food bank. This is the third year we've held the event, and it was a sold-out success that raised over $10K. For the past two years, I have created a 5 course meal using mostly canned and dried goods that could most likely be found in a food bank. For this year, I totally changed the format. I wanted to do a sustainable & local head-to-tail/root-to-stalk dinner. While the first two years were hugely successful, at the end of the day I wasn't happy about what I was serving. This wasn't how I cooked on a day-to-day basis, and I wanted to cook food that I was proud of. Last year's event was held on the same night that the big
Cook It Raw
dinner was going on in Charleston, and that hammered home the point that we needed to change our format. While we need to be reactionary to hunger needs by having food available in food banks, I felt that by doing a dinner highlighting less expensive, seasonal ingredients, as well as off-cuts and scrap, we could show a great way of eating that focuses more on healthful foods and is more economical. Why pay $10/pound for salmon when we have delicious, invasive Maryland Blue Catfish in the Chesapeake that costs less than $4/pound. Like many chefs, I like to do charcuterie, so I did an 8-item charcuterie bar for happy hour, with the centerpiece being a whole pig's head, glazed with a pumpkin ale agro dolce.
Grocery List
Corn Husks
Corn Cobs
Pig's Head from Autumn Olive Farms. http://www.autumnolivefarms.com/
Pig's Heart & Shoulder
Beef Tongue
Chicken Liver, Skin & Fat
Salmon Bellies from Sustainably Farmed Verlasso Salmon http://www.verlasso.com/
Invasive, Maryland Catfish http://dnr2.maryland.gov/fisheries/Pages/catfish.aspx
Cauliflower Cores
Rainbow Chard Stems
Watermelon Rind
Venison
Turnips
Turnip Greens
Red Cabbage
Parsnips
Celery Leaves
Cocktail
Street Corn Sour
Corn on the Cob Bourbon, Roasted Corn Husk Syrup, Lime Juice & Chili Powder
Happy Hour
Roasted Hog's Head
Pumpkin Ale Agro Dolce
Green Curry Sausage
Hog's Heart Pastrami
Headcheese
Chopped Liver
Chicken Skin Cracklins'
Fried BBQ Pig Face McNuggetz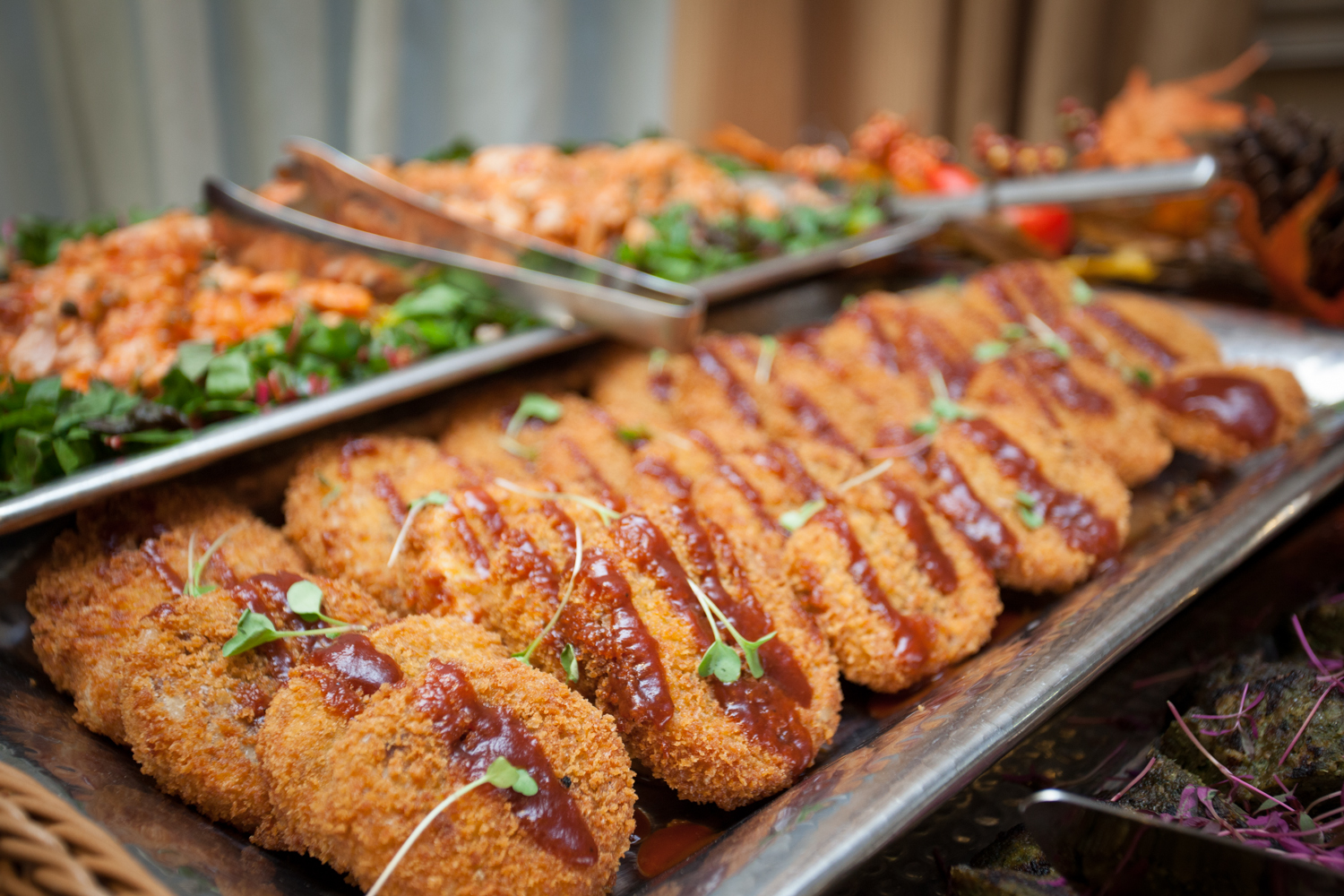 Sweet & Sour Verlasso Salmon Bellies
Capers
Sauerbraten-Style Beef Tongue
Gingersnap Mustard
Pimento Cheese
Ritz
Starter
Fried Catfish
Fried, Maryland Blue Catfish with Cauliflower Core Harissa Aioli & Pickled Chard Stems & Watermelon Rind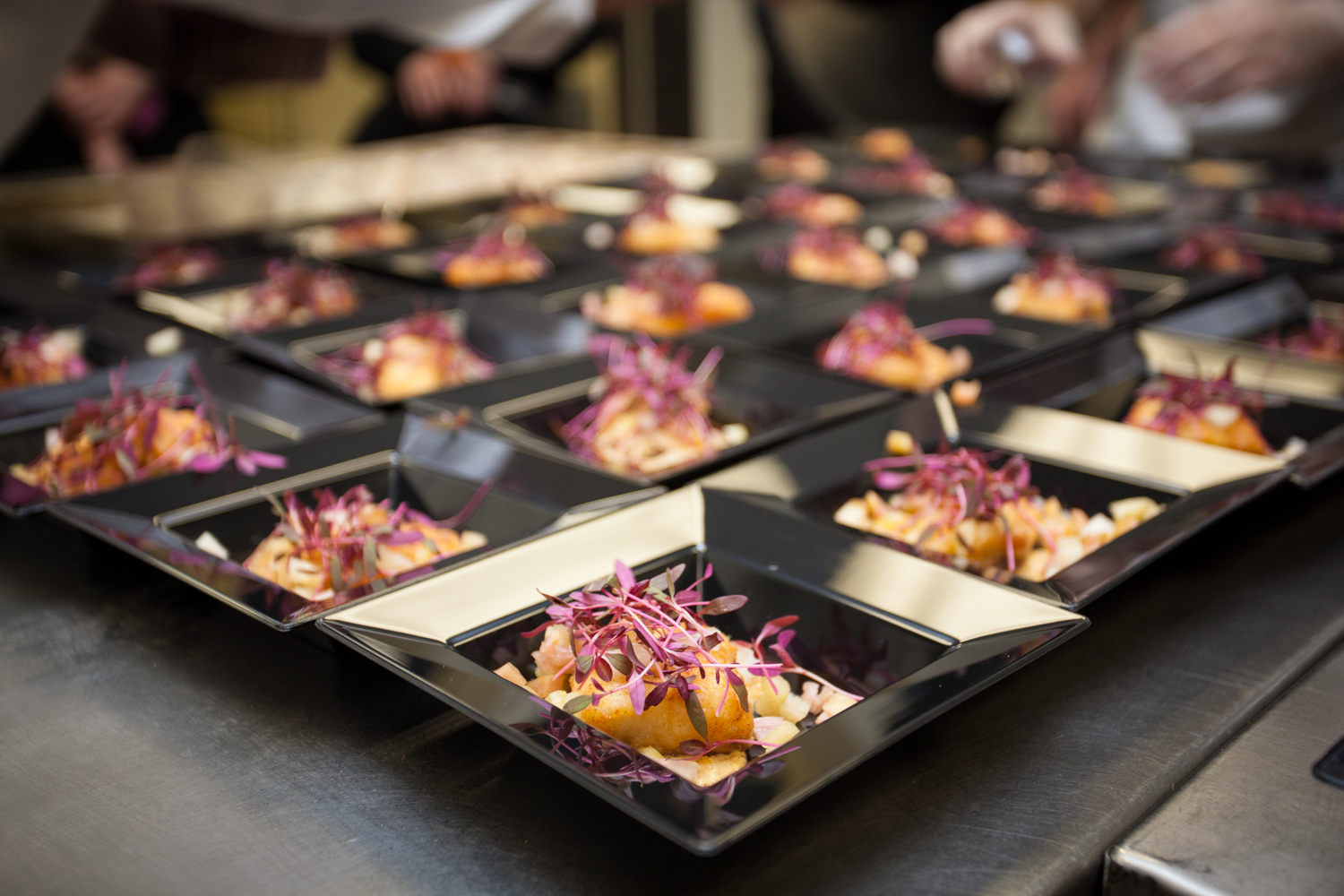 Entree
Venison Meatloaf with Lingonberry BBQ
Venison & Bacon Meatloaf, Topped with a Lingonberry BBQ Sauce. Served over Smoked Gouda Grits
with Braised Turnip Greens
Intermezzo
Red Cabbage, Apple & Akavit Granita
Dessert
Parsnip Cake
Parsnip and Walnut Cake with Root Beer/Turnip Cream Cheese Frosting and Parsley Crème Anglaise
If you like what you see, please consider hiring me for an in-home dinner or cooking lesson. Get more information here. Thank you.
Chris Spear