I've been thinking about Indian Pudding a lot lately. It's something I grew up with, and it had been a while since I'd eaten any. For those of you who don't know, it's a cornmeal and molasses pudding with cinnamon, ginger and other warming spices. Imagine making the filling for pumpkin pie, but using cornmeal instead of pumpkin. That will give you a good idea of what it's like. For a really great starter recipe, check out this one from Yankee Magazine.
The challenge I'm having is that it doesn't necessarily present well in a restaurant setting. It's brown pudding, that quite often separates a bit, leaving a runny, broken maple liquid in the bottom of the bowl. My wife was first introduced to it in the prepared, canned form, which she says looks like dog food.  It's still delicious, and that won't stop me from serving it. It's traditionally served warm with a scoop of vanilla ice cream, though we opted for our house-made Burnt Caramel/Bulleit Bourbon Ice Cream.
This is just the beginning. What would it be like to swap stone ground grits for the cornmeal? Or smoking the molasses (a new discovery for me) and/or quickly aging the maple syrup in an ISI on Jack Daniel's Bourbon Chips? I also love Wildwood's Hickory Syrup and think that it could replace the maple syrup. And even though there's a lot of grumbling about bacon in desserts, some Edward's Bacon Brittle would add the crunch component I'm looking for.
I'll continue to work with this recipe until I find something that's both unique, yet still reminds me of my favorite childhood dessert.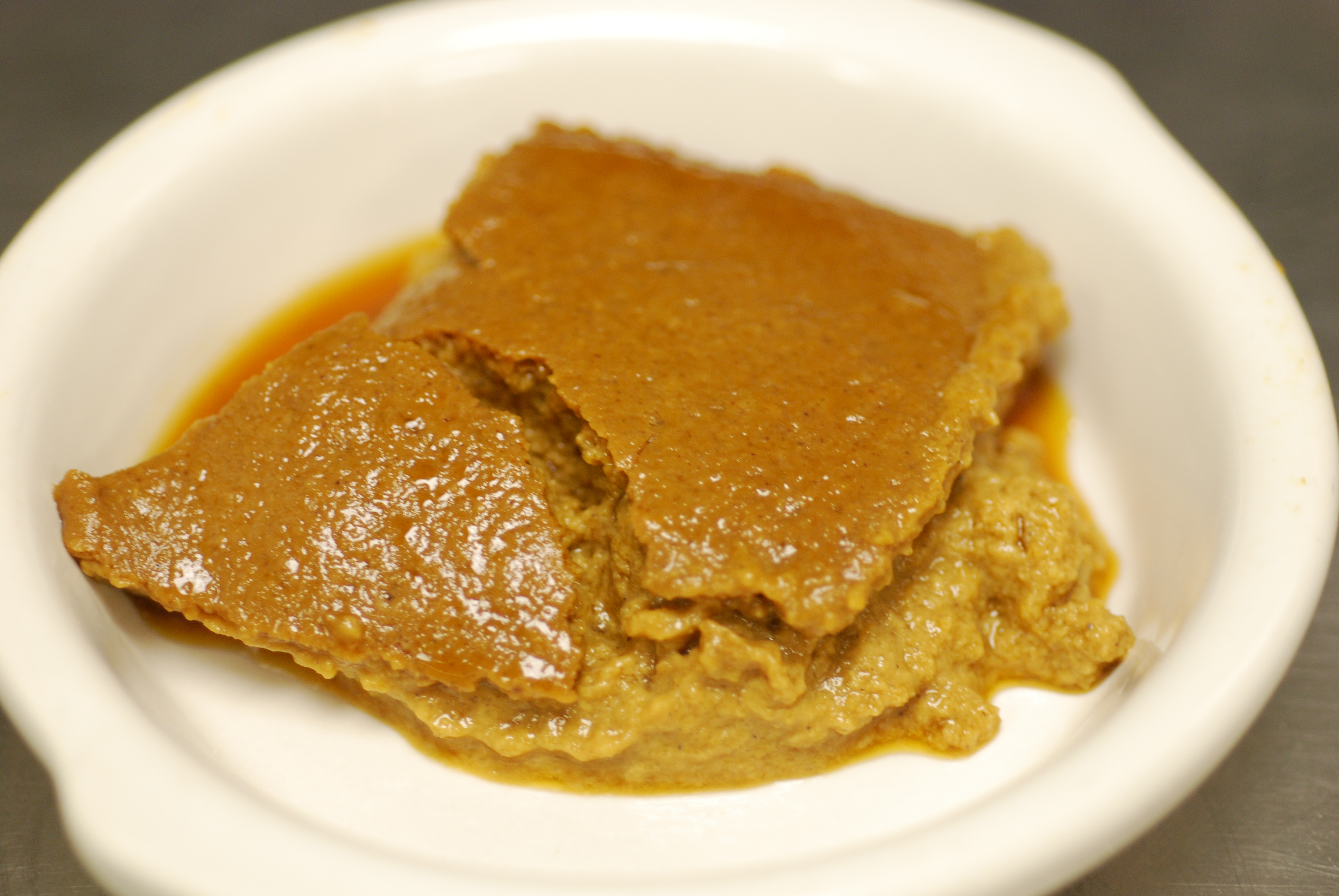 If you like what you see, please consider hiring me for an in-home dinner or cooking lesson. Get more information here. Thank you.
Chris Spear
Like my Facebook page
Follow me on Twitter
Check out my Instagram