This year I picked up some seeds from Row 7 Seeds, a company that has some really interesting, experimental vegetables. From their website: "Created by chef Dan Barber, breeder Michael Mazourek, and seedsman Matthew Goldfarb, Row 7 aspires to grow far beyond our founders. We work in the field and kitchen alongside chefs, breeders, growers and eaters who share our mission to reimagine food from the ground up."
One of the seeds I bought was the cucumber, simply referred to as number 7082. On their website, they suggest slicing the cukes lengthwise and grilling them. I knew this was something I would have to try. Well, I harvested by first cucumbers this morning and got right to work. I had a pretty good idea of what I wanted to do. I just got back from Montreal where I had an amazing meal at Sumac. I had a delicious labne dip with dukkah there, and thought that I would use that as the base idea for this dish.
Grilled Cucumber, Harissa Oil, Grassmilk Labne/Feta Spread, Pistachio Dukkah & Mint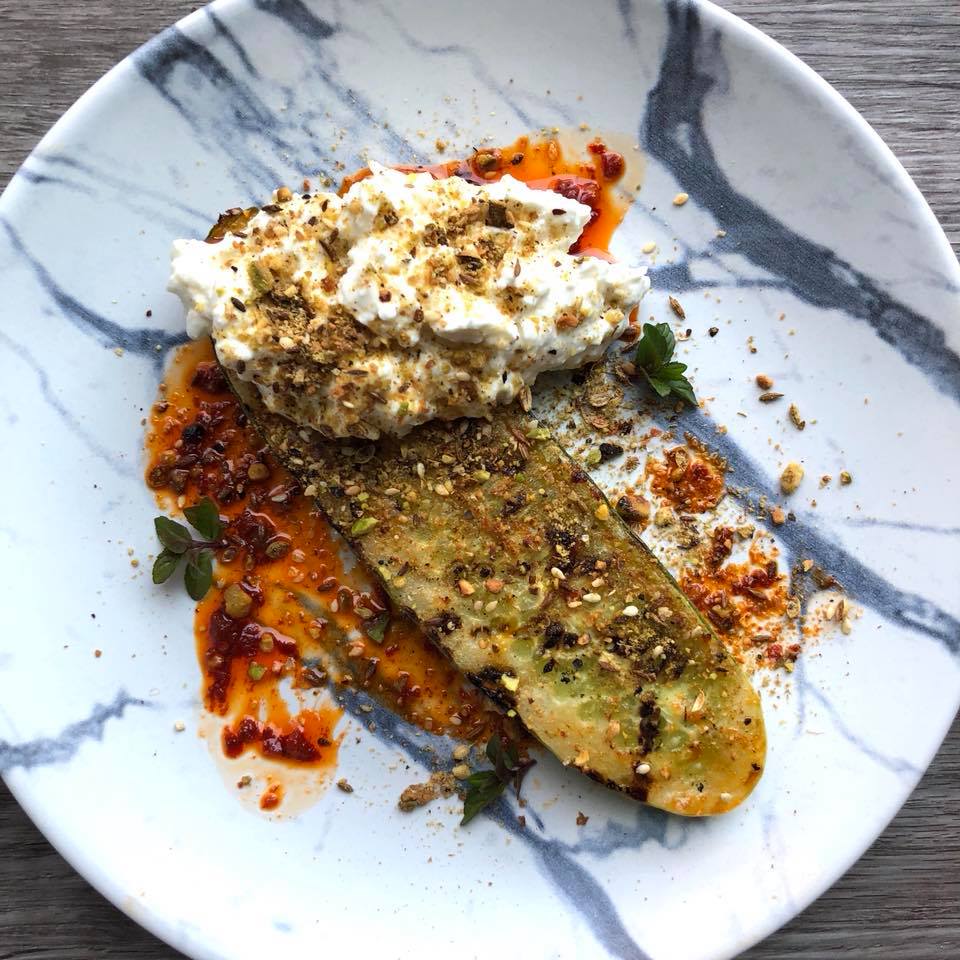 If you like what you see, please consider hiring me for an in-home dinner or cooking lesson. I run a personal chef business based out of Frederick, MD. Get more information here. Thank you.
Chris Spear
Like my Facebook page
Follow me on Twitter
Check out my Instagram
Watch me on Youtube