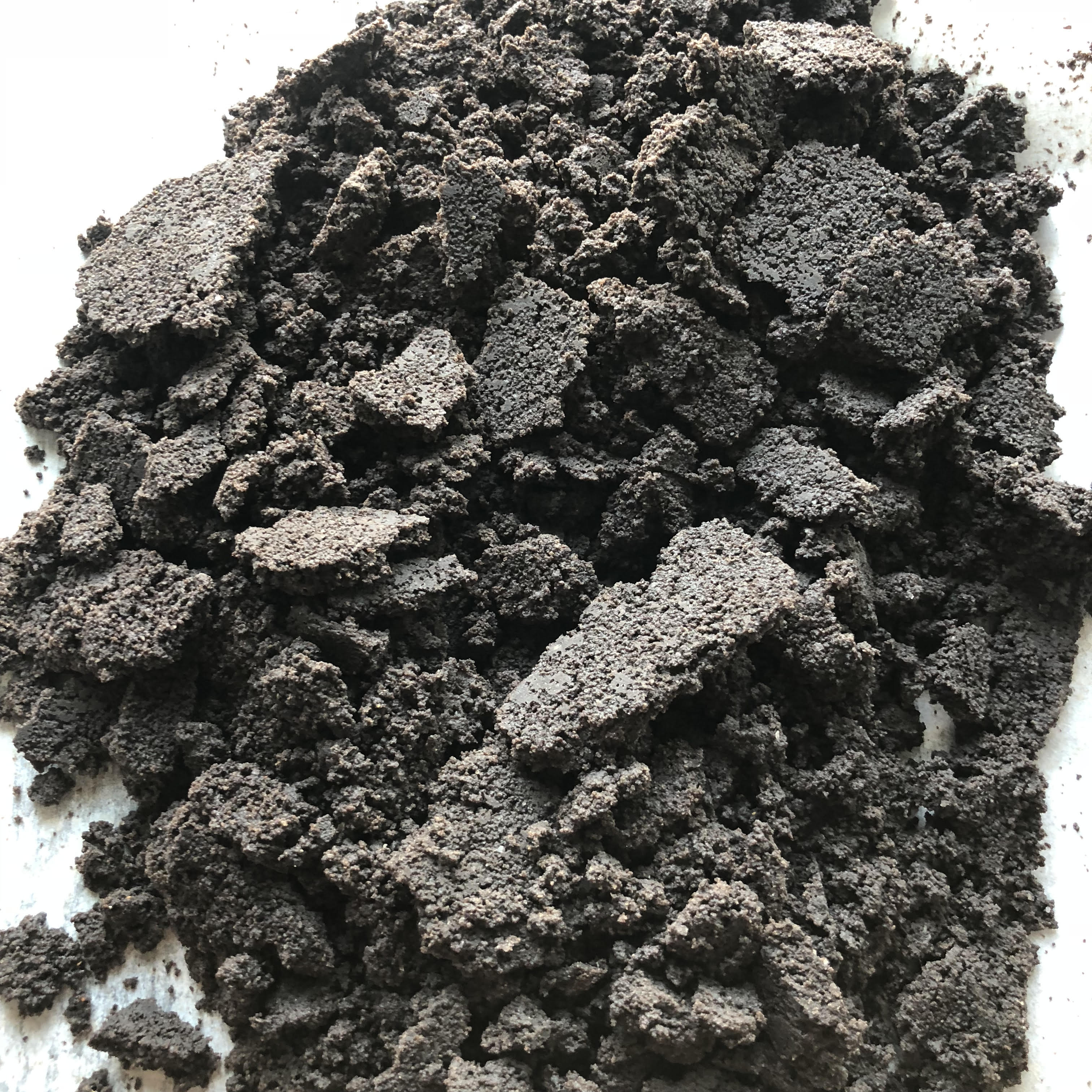 This recipe was originally developed as the crunch component for a dessert called The Fat El Vez. The dessert is a Peanut Butter and Bacon Mousse with Tequila Bananas and this crumble. You can also make the crumble with melted/brown butter. Also, feel free to adjust the spices up or down depending on preference.
Mexican Hot Chocolate Soil- Bacon Version
Note: Use real Oreos, and not some store brand. Also, do not get lite or Double Stuff. Just get the regular Oreos.
Ingredients
Traditional Oreos- 1 whole package 14.3 oz/405 g
Rendered Bacon Fat- ¼ cup plus 2 Tablespoons
Ground Cinnamon- ¾ teaspoon
Kosher Salt (Diamon Crystal)- ½ teaspoon
Smoked Paprika- ¼ teaspoon
Ground Cayenne Pepper- 5 dashes
Preheat an oven to 325 degrees Fahrenheit.
Grind Oreos into a fine powder in a food processor. Mix in all ingredients.
Spread in an even layer on a parchment-lined pan.
Bake a total of 15 minutes, stirring every 5 minutes.
Let cool to room temperature, then allow to fully cool in the refrigerator. Afterwards, you can store the crumble in a zip-top bag in the freezer.
If you like what you see, please consider hiring me for an in-home dinner or cooking lesson. I run a personal chef business based out of Frederick, MD. Get more information here. Thank you.
Like my Facebook page
Follow me on Twitter
Check out my Instagram
Watch me on Youtube