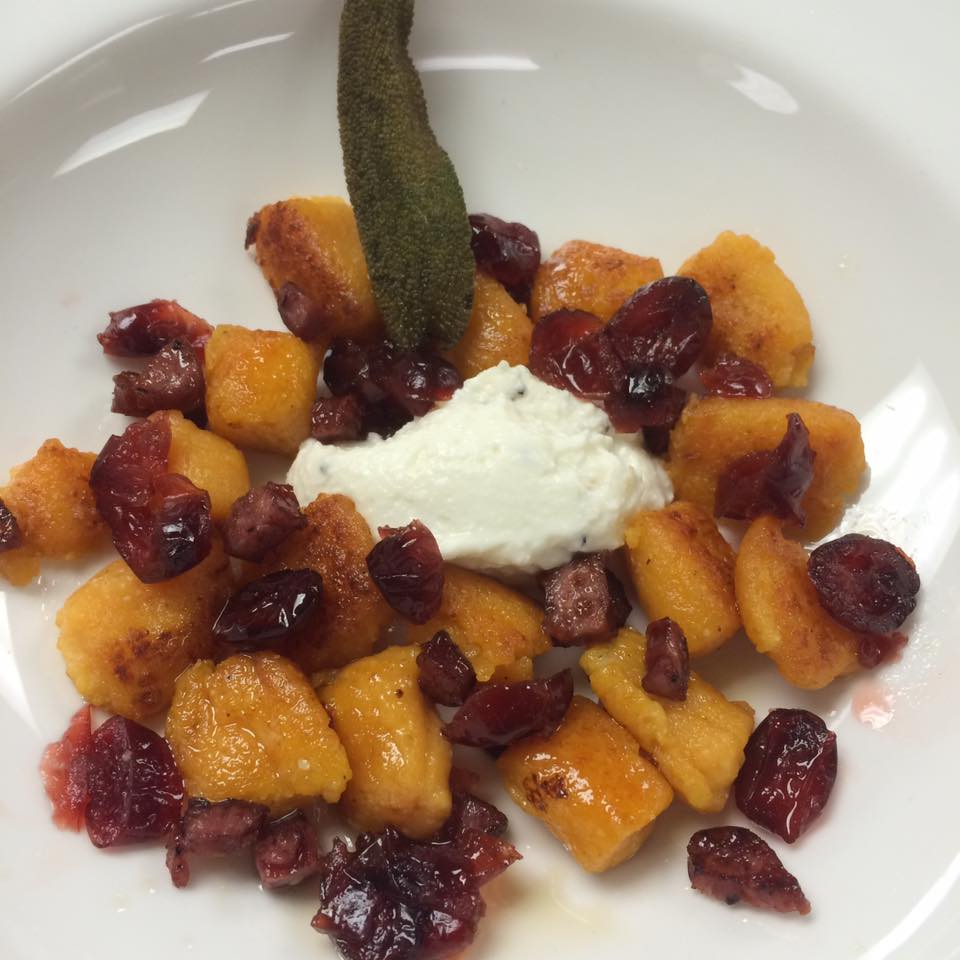 This is the final dish I was hinting at a few days ago. Sweet Potato Gnocchi, Sage Brown Butter, Smoked Lemon/Pepper Ricotta, Scotch-Hydrated Craisins, Landjäger Sausage & Fried Sage. I really love the gnocchi, and there are a number of ways you can finish this dish. Right now, this is my current obsession.
If you live in the Frederick, Maryland area, I'll be teaching how to make this dish at my Fall Bounty Cooking Class on 11/9/16. If you've never seen the "string trick" for cutting gnocchi, check it out.
If you like what you see, please consider hiring me for an in-home dinner or cooking lesson. I run a personal chef business based out of Frederick, MD. Get more information here. Thank you.
Like my Facebook page
Follow me on Twitter
Check out my Instagram
Watch me on Youtube
[youtube https://www.youtube.com/watch?v=Mr7SMlc7iPY&w=560&h=315]