Everyone knows the rib cap is the most delicious cut of meat, right? Serious Eats even says so. Last week we were breaking down a large amount of ribeye and wanted to work on a roulade. We took the cap off and trimmed it up. It was salted and left uncovered on a rack in the fridge for two days.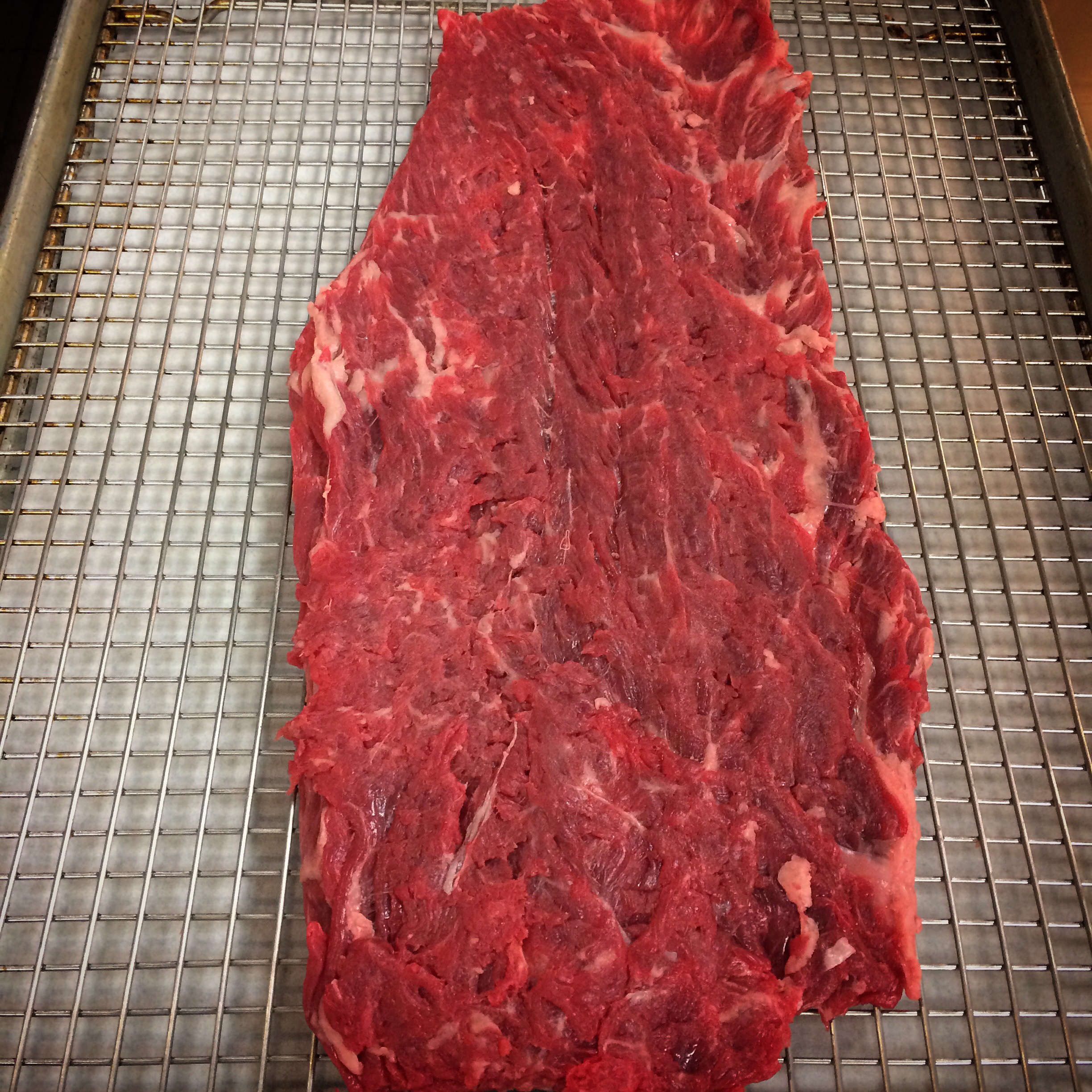 I put some 'Nduja Americana in a pan and began to render it out. Some people say that La Quercia's 'nduja isn't the same as the true, spicy Calabrian spreadable salami, but it's delicious nonetheless.
I sautéed kale, shallots, mushrooms and garlic in the warm 'nduja.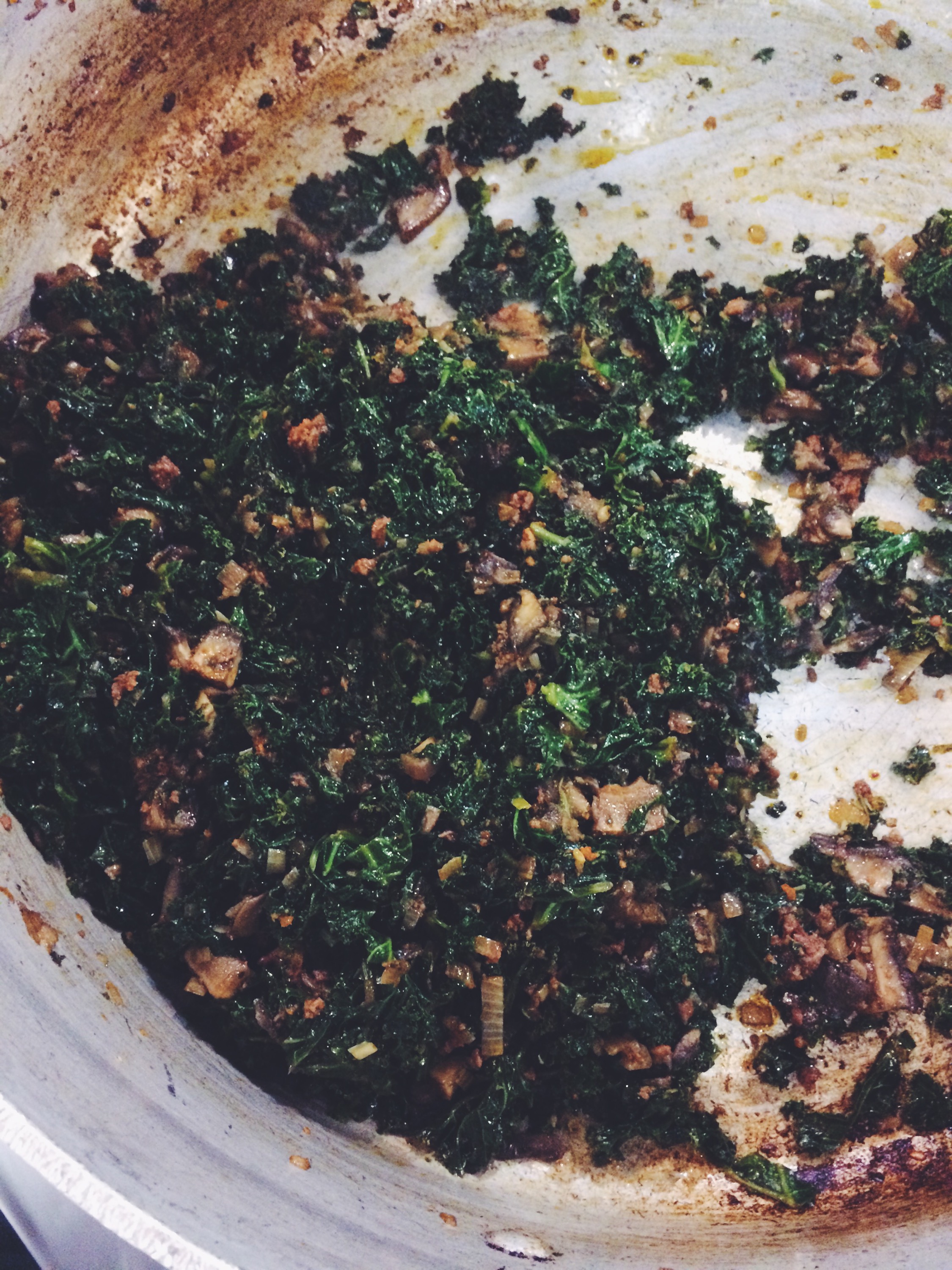 I cut the meat in half and when the mixture had cooled, it was spread evenly on the two pieces. Each piece was rolled, tied and sealed in the Vacmaster. The roulades were cooked in a circulator at 135 F for and hour, and then immediately thrown in an ice bath, still in the bag. When cooled, they were sliced, and seared to order. We ran it as a limited special, only having eight orders. The picture below shows the sliced roulade prior to the final sear and plating.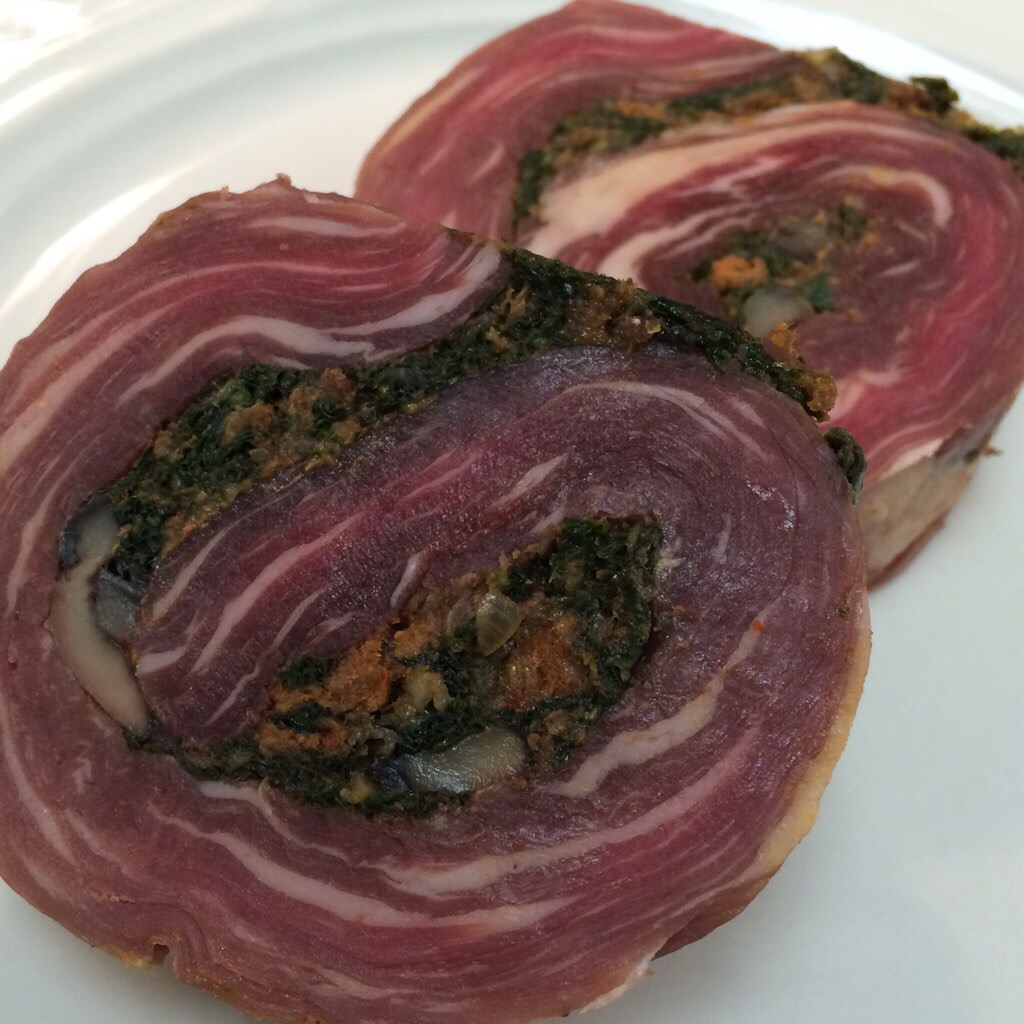 If you're interested in breaking down ribeye into separate parts, Ideas in Food has numerous posts, including Rib Eye in Three Services
If you like what you see, please consider hiring me for an in-home dinner or cooking lesson. I run a personal chef business based out of Frederick, MD. Get more information here. Thank you.
Chris Spear
Like my Facebook page
Follow me on Twitter
Check out my Instagram