Having just finished Oktoberfest, I'm still thinking a lot about German food. I think many of those dishes are great for fall whether or not you're a German restaurant. One of my favorite dishes is sauerbraten, or sour beef. You take a lean cut of beef and marinate it in a spiced vinegar brine for 3 days, and then cook it in the brine with some beef stock. The cooking liquid is thickened with gingersnaps to make a delicious gravy.
Next week I'm cooking a benefit dinner for our local food bank. As part of the dinner, there will be a grand charcuterie buffet with around a dozen items I've made. I knew I wanted to serve cold beef tongue. With Oktoberfest on my mind, I had a breakthrough.
Beef tongues were cleaned and jaccarded, and will brine for the three days. They will be braised in the cooking liquid for 2-3 hours. Peel them and let them cool in the cooking liquid. When cold, they will be sliced.
To incorporate the gingersnap element, I decided on a gingersnap mustard. Grind gingersnap cookies in a food processor. Add enough hot water to make a smooth paste, and whisk it into your favorite dijon or whole grain mustard. This might be my new favorite condiment.
If you're looking for a great sauerbraten recipe, check out this one from Woodberry Kitchen's Spike Gjerde over on Food Arts. I've been using that brine recipe for years.
I don't see why this recipe won't work, but I guess I'll see in a few days.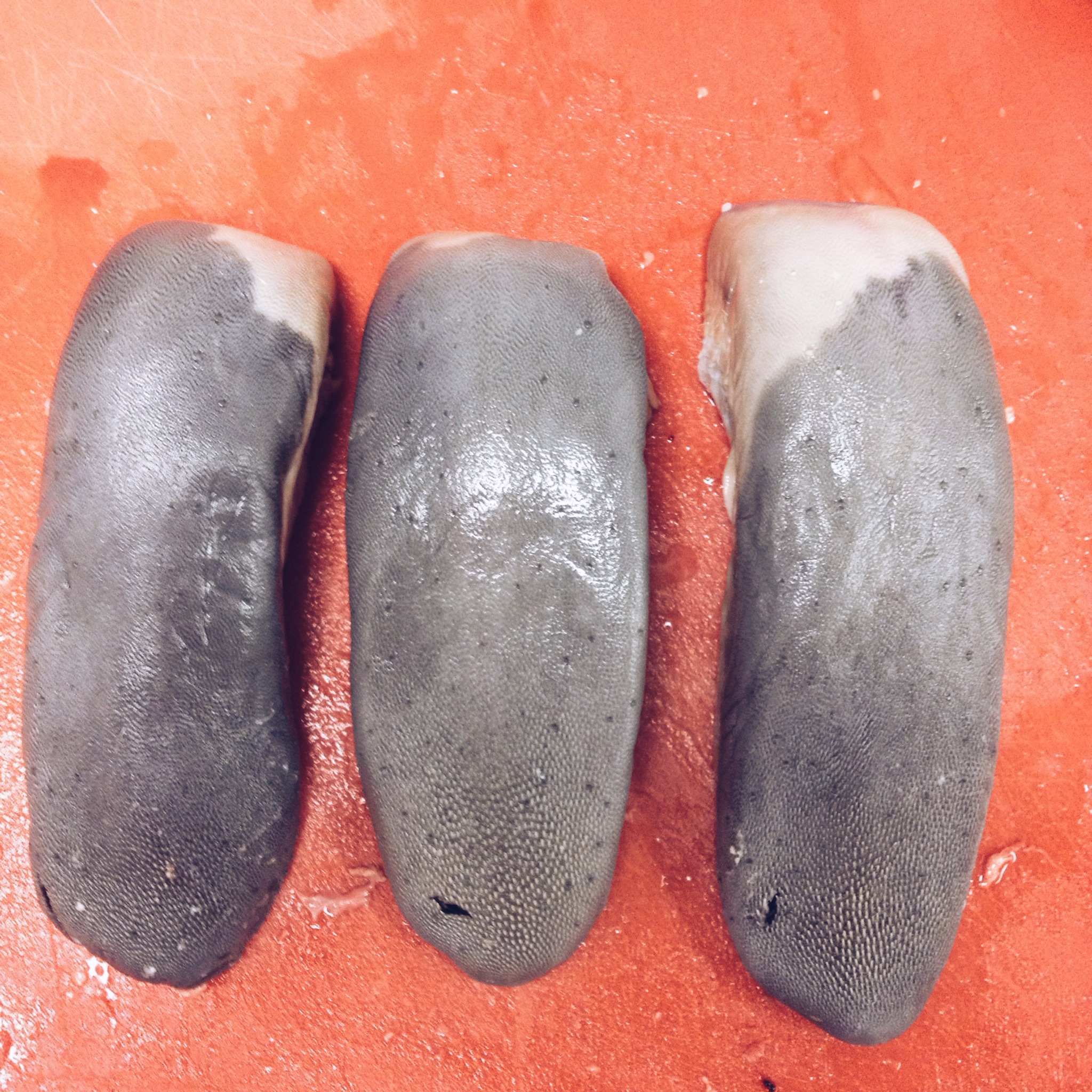 If you like what you see, please consider hiring me for an in-home dinner or cooking lesson. I run a personal chef business based out of Frederick, MD. Get more information here. Thank you.
Like my Facebook page
Follow me on Twitter
Check out my Instagram
Watch me on Youtube