I love scrapple. I love tacos. It was time to mix the two. I thought a brussels sprouts slaw with chipotle/maple dressing would be great. So, here you have it.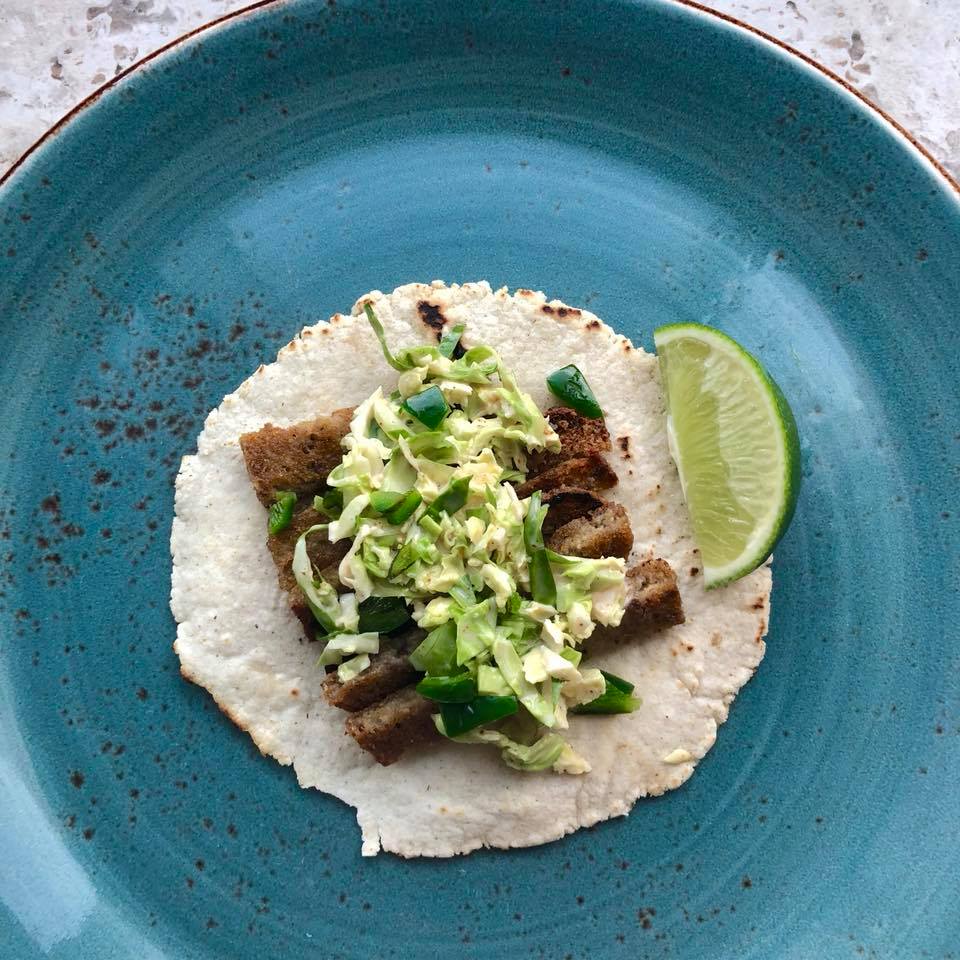 Scrapple Taco
Masienda Corn Tortilla
Habbersett Scrapple
Chipotle/Maple Brussels Sprout Slaw
Poblanos
Lime
If you like what you see, please consider hiring me for an in-home dinner or cooking lesson. I run a personal chef business based out of Frederick, MD. Get more information here. Thank you.
Chris Spear
Like my Facebook page
Follow me on Twitter
Check out my Instagram
Watch me on Youtube