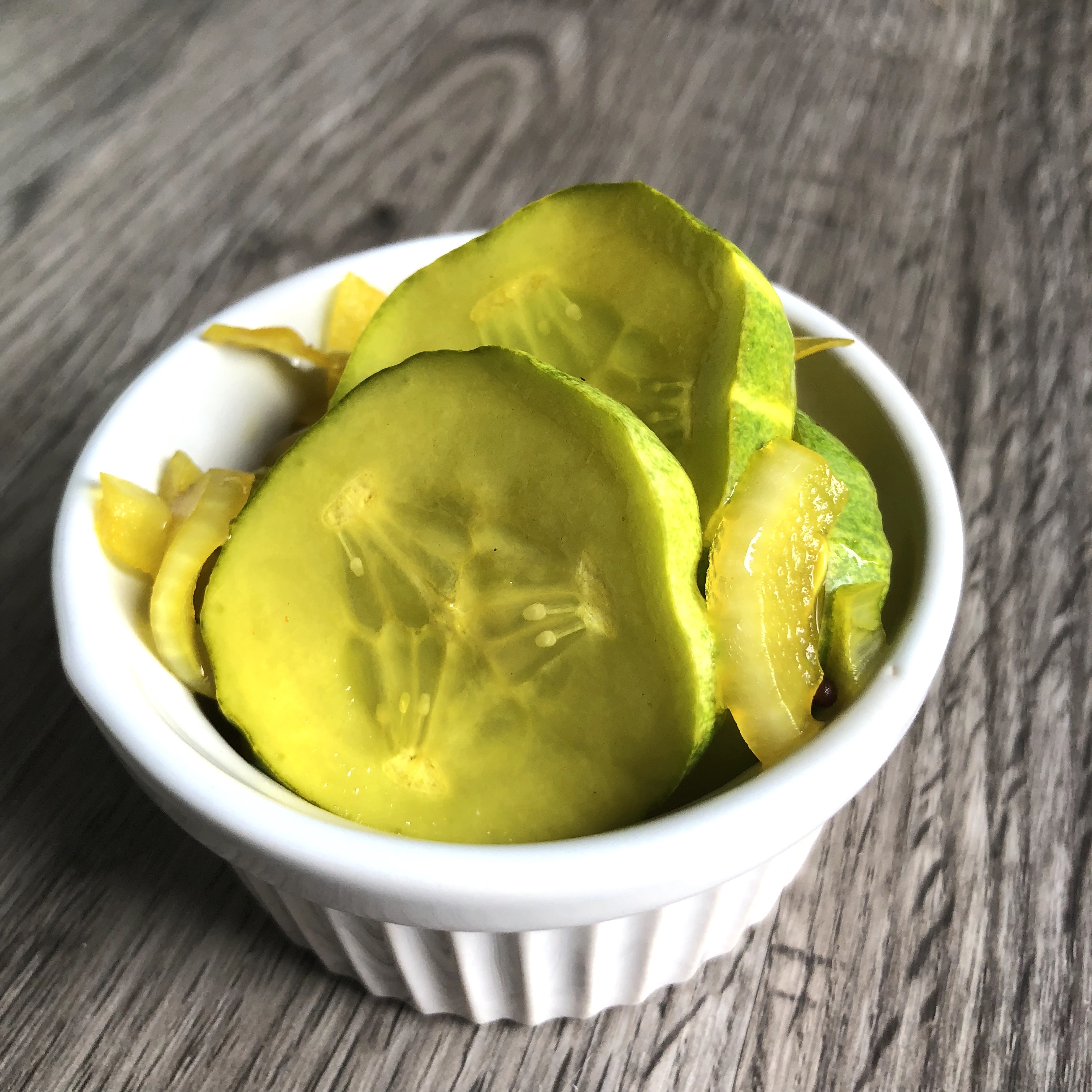 With all the Row 7 Seed Company cucumbers I have growing, I thought it would be a great time to make some pickles. I wanted something that was somewhere between a kosher dill and a bread & butter. I wanted it to be a little sweet, but not too sweet. These are very similar to the ones that my mom and her sister used to make. In my recipe, I used urfa biber pepper, you could use and dried, hot pepper you like (or omit it completely). I think Aleppo pepper would be great if you want a little more spice. I'll probably adjust this recipe a few times this summer, trying different spices and ratios.
4 cucumbers
1/2 white onion, thinly sliced
1 cup white distilled vinegar
1/2 cup apple cider vinegar
1 cup cane sugar (or white granulated suagr)
2 T kosher salt (Diamond)
1 tsp powdered turmeric
1/2 tsp black mustard seeds
1/2 tsp urfa biber pepper (or other dried hot pepper)
Put all ingredients except for cucumbers and onion in a pot. Bring mixture to a boil, and simmer for 5 minutes.
Pour hot brine over the cucumbers and onion. Allow to cool to room temperature, then move to the fridge
If you like what you see, please consider hiring me for an in-home dinner or cooking lesson. I run a personal chef business based out of Frederick, MD. Get more information here. Thank you.
Chris Spear
Like my Facebook page
Follow me on Twitter
Check out my Instagram
Watch me on Youtube