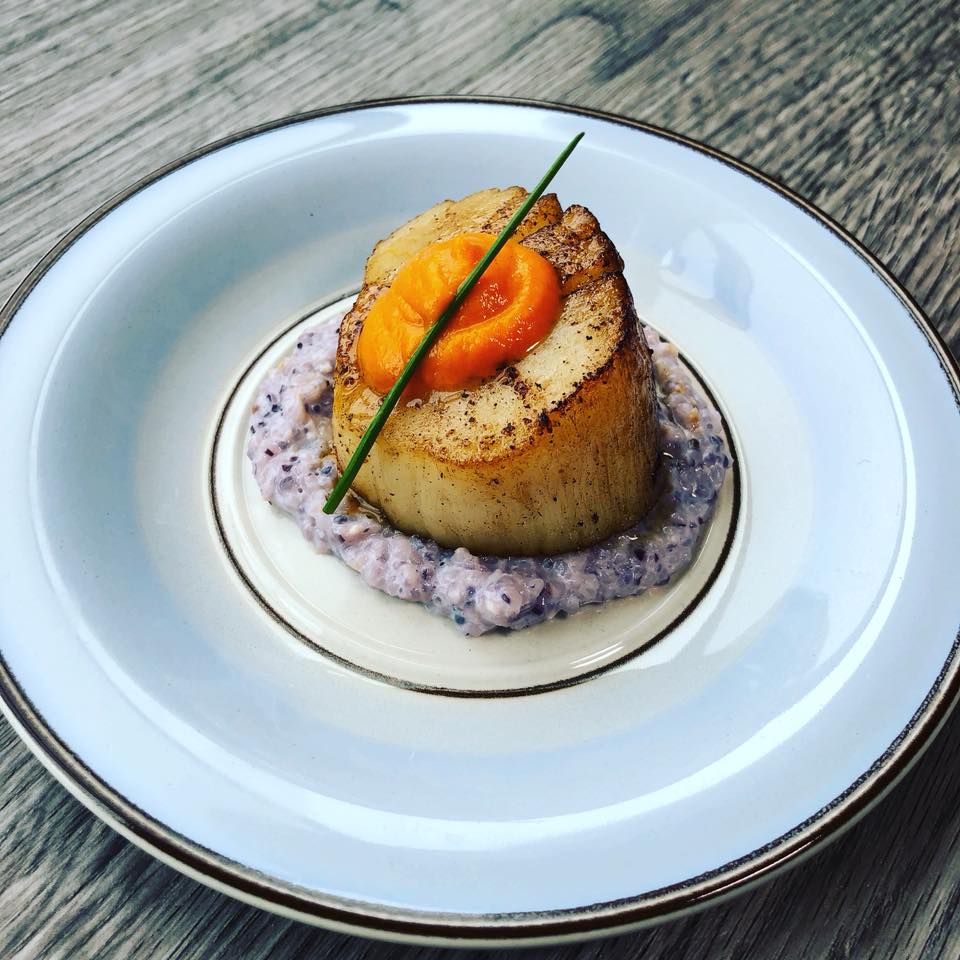 I love scallops, and almost always have them on my menu. Here's a new plating I've been working on. It works especially well as a first course. If you see this dish and want to try it, please let me know.
Sea Scallop, Ras el Hanout, Geechie Boy Mill Blue Grits, Whey, Harissa/Carrot Purée, Chive
If you like what you see, please consider hiring me for an in-home dinner or cooking lesson. I run a personal chef business based out of Frederick, MD. Get more information here. Thank you.
Chris Spear
Like my Facebook page
Follow me on Twitter
Check out my Instagram
Watch me on Youtube