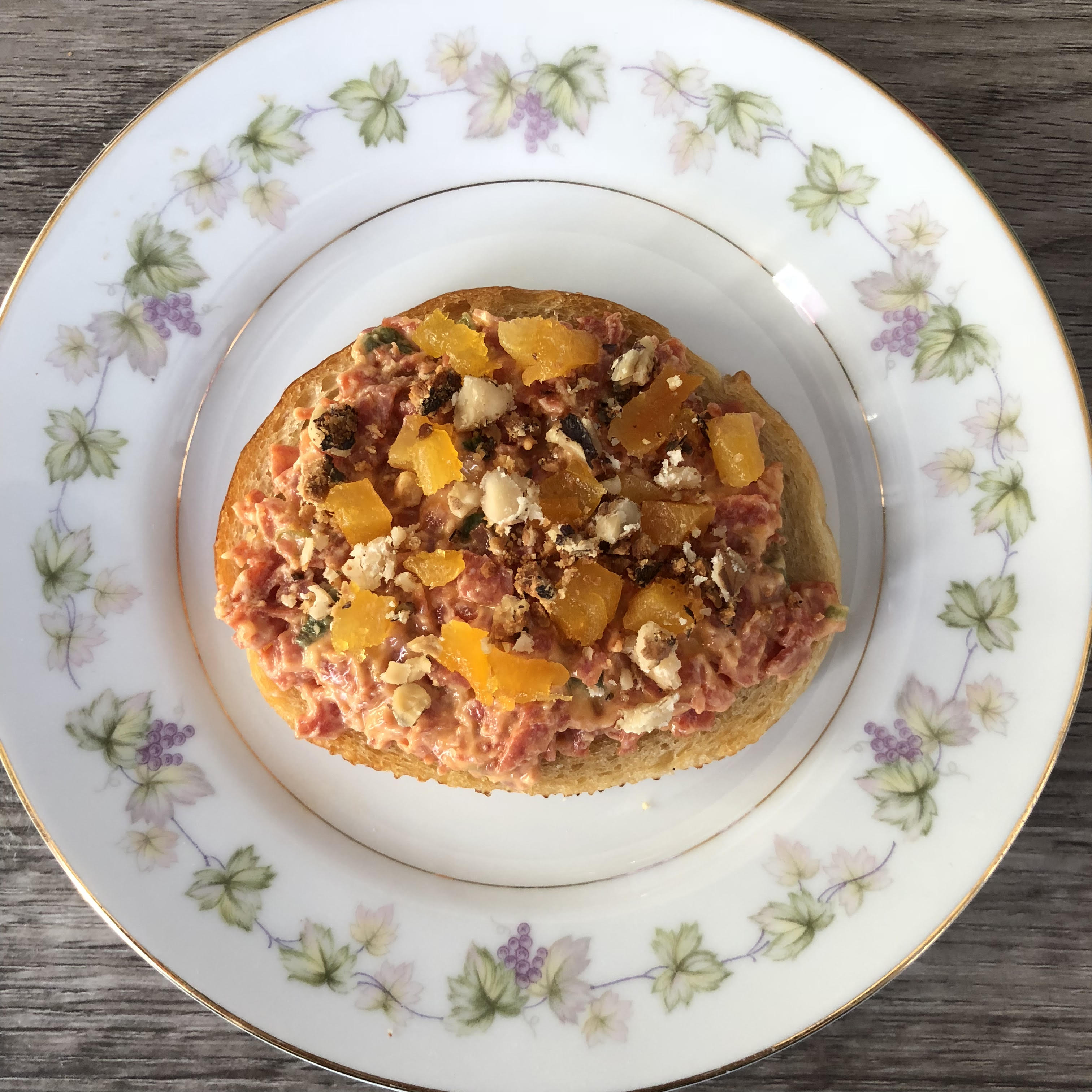 Who doesn't love pepperoni? This flavor-packed spread is great on toasted bread. I like to top it with dried apricots and toasted walnuts. This gives it a little sweetness, a little bitterness and some more crunch. How would you top it?
Pepperoni Spread
SERVINGS: 8
INGREDIENTS
8 oz. pepperoni, coarsely chopped
4 oz. cream cheese, room temperature
¼ cup mayonnaise (Dukes or Hellmann's please)
½ tsp Mexican oregano
1/8-1/4 teaspoon cayenne pepper
2 scallions, thinly sliced
Put cream cheese and mayo in the bowl of an electric mixer and paddle for 2 minutes. Add the remaining ingredients and mix on med-high for 5 minutes, stopping every few minutes to scrape the bowl.
Served on toasted bread. This works on toasted sourdough with chopped dried apricots and toasted walnuts
If you like what you see, please consider hiring me for an in-home dinner or cooking lesson. I run a personal chef business based out of Frederick, MD. Get more information here. Thank you.
Chris Spear
Like my Facebook page
Follow me on Twitter
Check out my Instagram
Watch me on Youtube