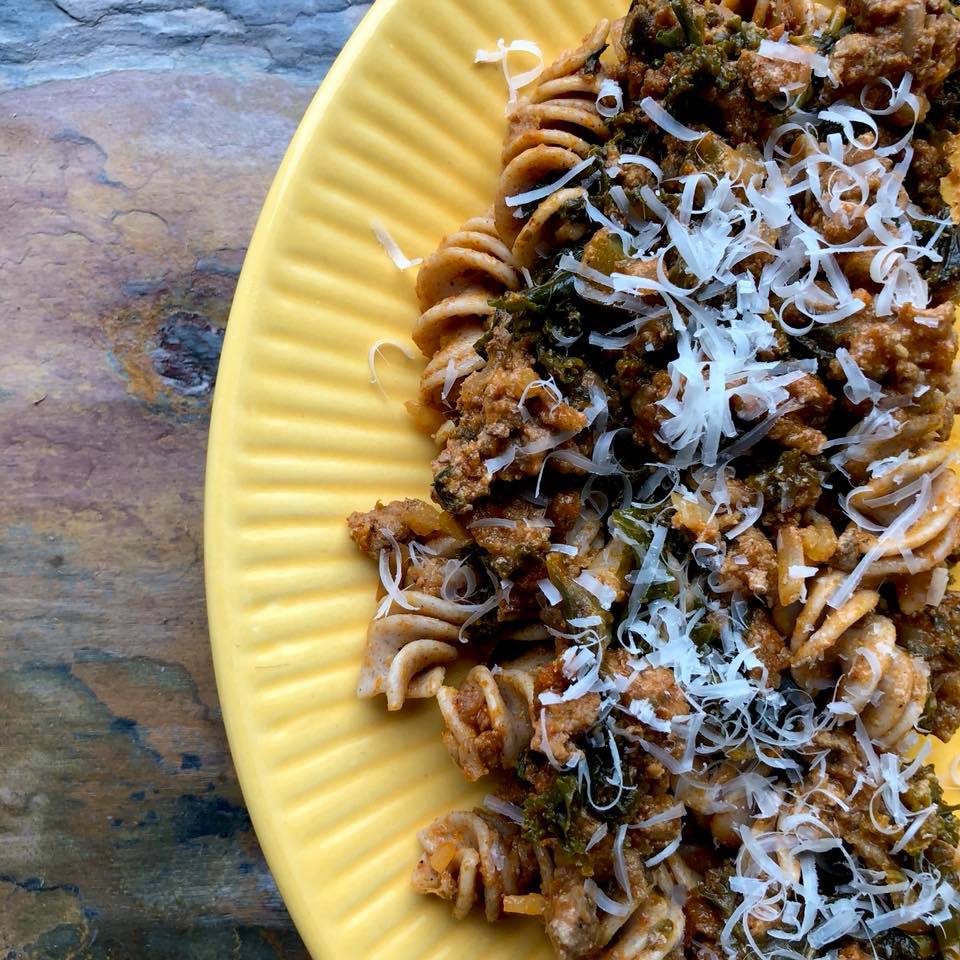 This is one of those dishes that's perfect for a cool winter evening. It's been a customer favorite lately. Be sure to request it if you're interested.
Lamb Bolognese, Sfoglini Emmer Fusilli, Kale, Ras el Hanout, Aleppo Pepper, Yogurt & Parmesan
If you like what you see, please consider hiring me for an in-home dinner or cooking lesson. I run a personal chef business based out of Frederick, MD. Get more information here. Thank you.
Chris Spear
Like my Facebook page
Follow me on Twitter
Check out my Instagram
Watch me on Youtube