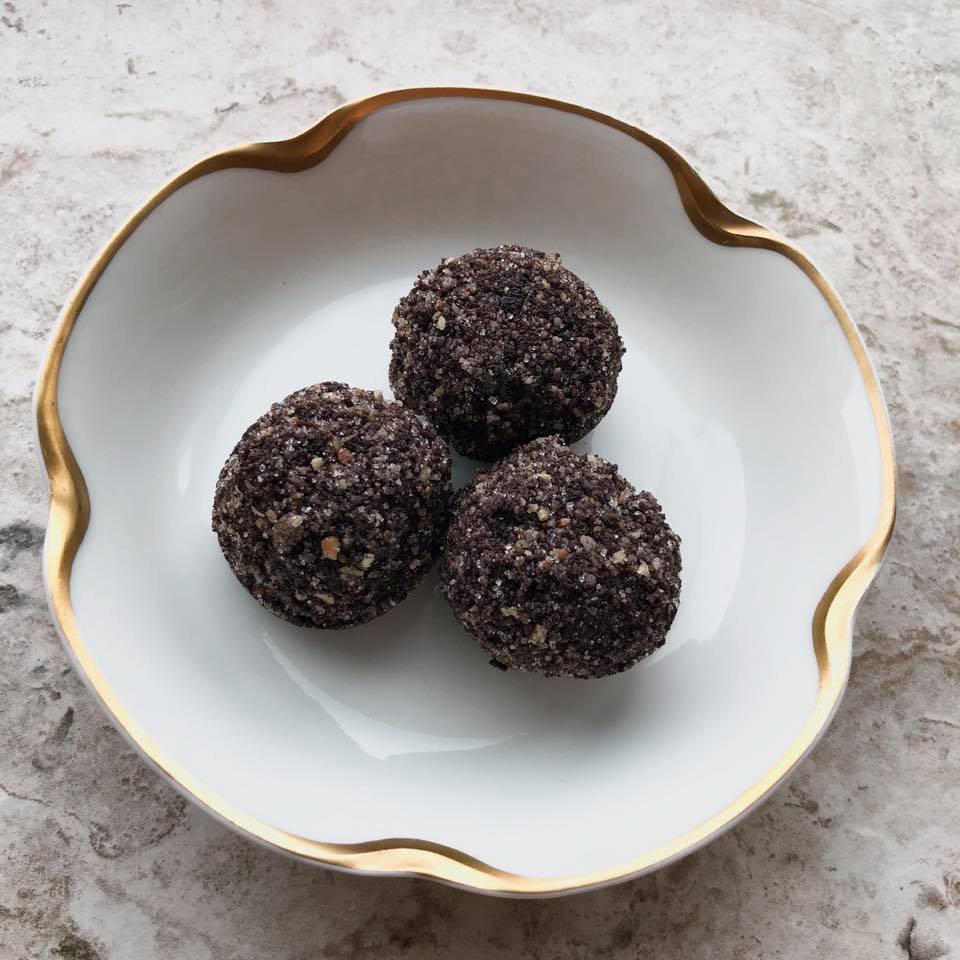 I call these The Queen's Truffles. They are made with Olde Mother's The Queen Porter, Oreos, Pecans & Orange Liqueur. It was one of my desserts for this past Tuesday's Chefs Without Restaurants event at the brewery.
I hope to have a recipe for this soon. I have most of it. The challenge was that I doubled my batch (borrowing a base recipe I already had), but it came out too soft. Then I had to make a second batch that was overly tight, and combine the two. With the doubling and the two batches, my notes got messed up. I think I have proper numbers for everything except the Oreos. I'll have to make a batch soon to get the exact measurements. If you'd really like some other delicious truffles, here's a recipe I had previously developed.
If you like what you see, please consider hiring me for an in-home dinner or cooking lesson. I run a personal chef business based out of Frederick, MD. Get more information here. Thank you.
Like my Facebook page
Follow me on Twitter
Check out my Instagram
Watch me on Youtube