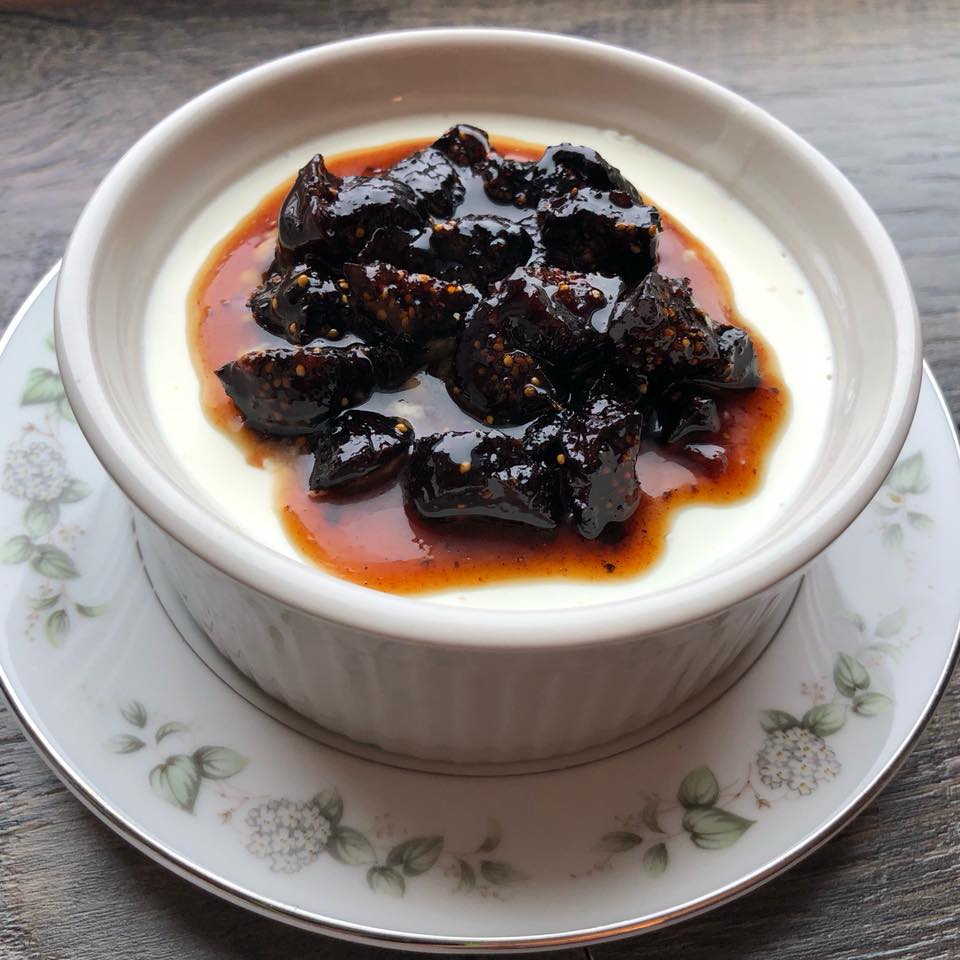 For those who've never tried panna cotta, it's like the love child of pudding and Jell-O. It's a sweetened cream base that's thickened with gelatin, rather than eggs or starch. I find that a buttermilk panna cotta is nice because it's not too sweet, and leaves room for you to make a sweet topping. If you'd like a good recipe, check out this one in Bon Appetit.
For this version, I thought spicy figs might be nice. I combined 1/3 cup dried mission figs (which I chopped), 1/4 cup turbinado sugar, 1/2 cup water and 1/2 teaspoon Ethiopian berbere spice. The mixture was simmered 15 minutes, and then cooled to room temperature. The addition of berbere was a risky move because the spice blend contains both onion and garlic. I buy mine at The Spice & Tea Exchange in Frederick. Their berbere contains paprika, cayenne pepper, onion, crushed red pepper flakes, fenugreek, garlic, cardamom, ginger, turmeric, allspice, nutmeg, cinnamon, cumin, black pepper, cloves and coriander. If you're interested in trying it, let me know and I can serve this to you for dessert when you book a dinner.
If you like what you see, please consider hiring me for an in-home dinner or cooking lesson. I run a personal chef business based out of Frederick, MD. Get more information here. Thank you.
Like my Facebook page
Follow me on Twitter
Check out my Instagram
Watch me on Youtube