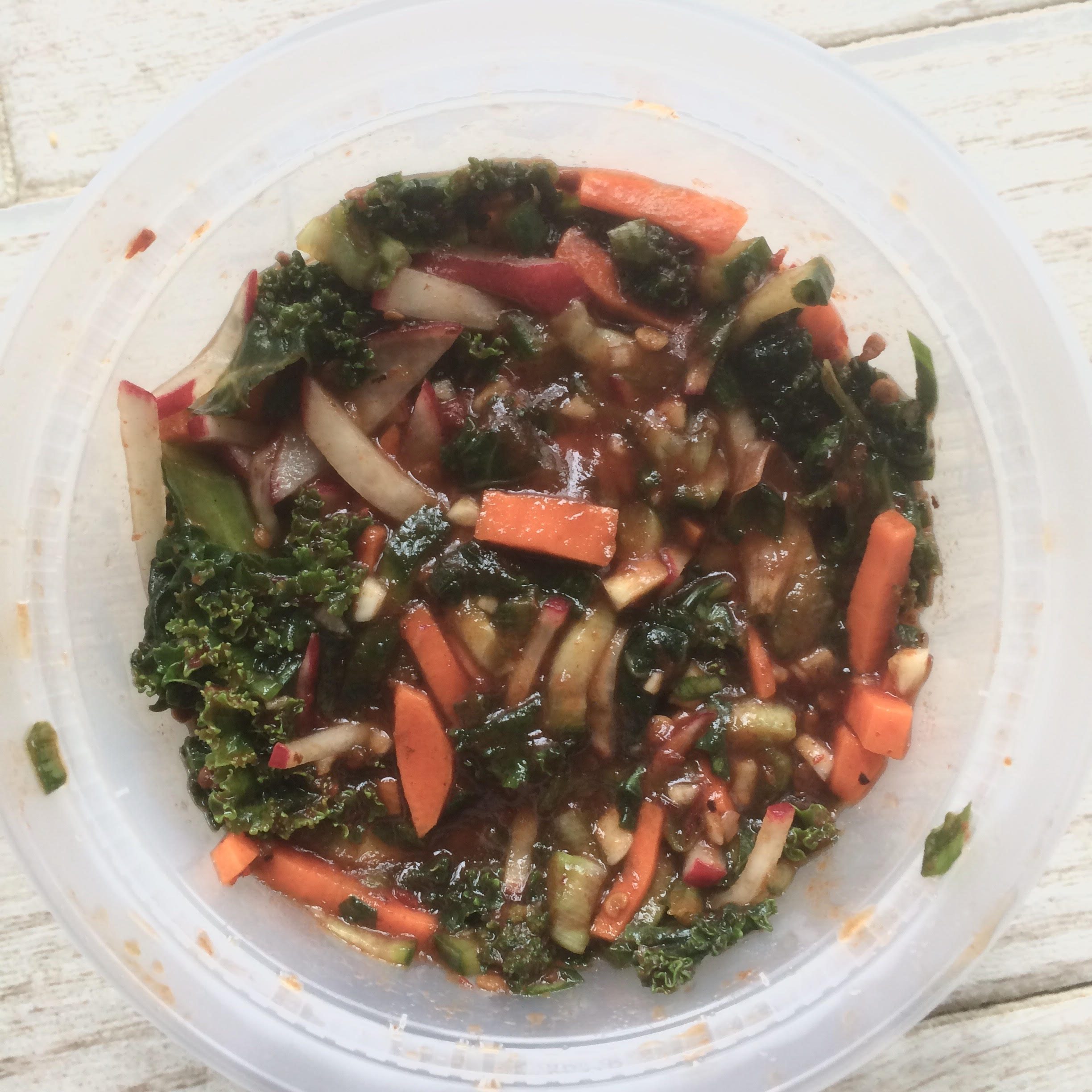 About this time last year, I made a quick collard & ramp kimchi. Maybe it's because I really like adding ramps to my kimchi, and this is the season, so I made a new one this week. I'm not sure you can call this kimchi, though I do.
My recipe is heavily inspired by a recipe in the Hartwood cookbook. The book came out in the Fall of 2015, and features recipes from Eric Werner's Tulum restaurant. One of the recipes in the book is Maya Prawns with Chipotle Mezcal Sauce. The original recipe starts with making a sauce from canned chipotles, mezcal, lime juice, white vinegar and water. It is then tossed with beet greens, carrot, scallions and garlic. The completed dish has both cucumbers and radishes. Looking at what I had in my pantry, I started making some substitutions.
Instead of mezcal I used a reposado tequila, and subbed in rice wine vinegar for the white, which I rarely use. I changed the beet greens to kale, and added the cucumbers and radishes into the kimchi, as well as some ramps that I had. I cut back on both the garlic and scallions due to the addition of the ramps.
I have now made 2 large batches of this, and have been putting it on everything. It is also great if you pulse it in the food processor with some (Duke's) mayo.
If you like what you see, please consider hiring me for an in-home dinner or cooking lesson. I run a personal chef business based out of Frederick, MD. Get more information here. Thank you.
Chris Spear
Like my Facebook page
Follow me on Twitter
Check out my Instagram
Watch me on Youtube