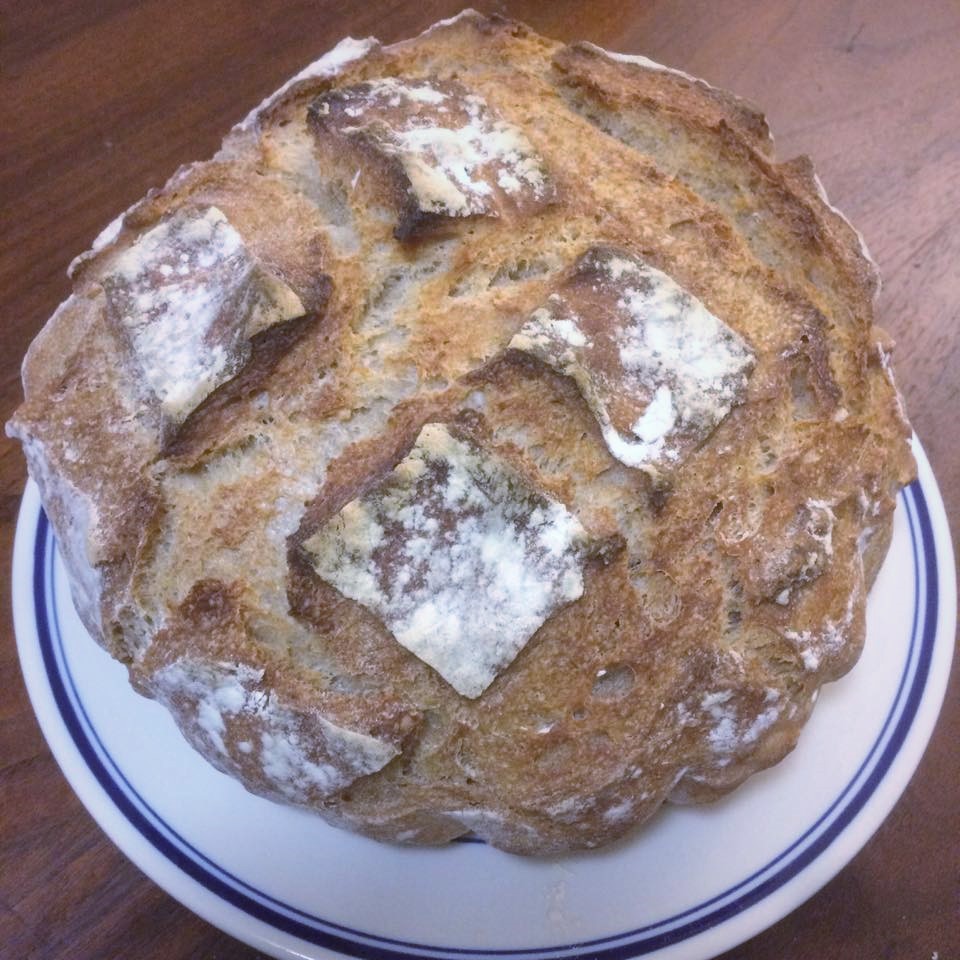 I must admit, it's been quite some time since I decided to bake a loaf of bread. I'm not sure why. It's not that big a deal. A few days ago, on Ideas in Food, they were making an Einkorn bread. While there wasn't a full recipe, they left a trail of breadcrumbs to follow, so I decided to give it a go.
They started with the no-knead pizza dough recipe from their book Ideas in Food: Great Ideas and Why They Work . They swapped in some einkorn flour for some of the all-purpose flour. There was no indication of time, technique or cooking temperature, so I played around with that. I decided to do it in a dutch oven, a method made popular in this NY Times recipe. One tip I picked up from another website is to put the dough on a lightly floured piece of parchment paper for the last 30 minute rise, which is done after punching the dough down. The bread can then be easily lifted into the dutch oven and you can leave the paper in there.
I consider this bread a big win. There are a lot of great resources out there. Sometimes you just have to combine a few to find what works for you. Are you making bread? If so, leave a comment with your favorite recipe, or a story of your successes and failures
If you like what you see, please consider hiring me for an in-home dinner or cooking lesson. I run a personal chef business based out of Frederick, MD. Get more information here. Thank you.
Like my Facebook page
Follow me on Twitter
Check out my Instagram
Watch me on Youtube