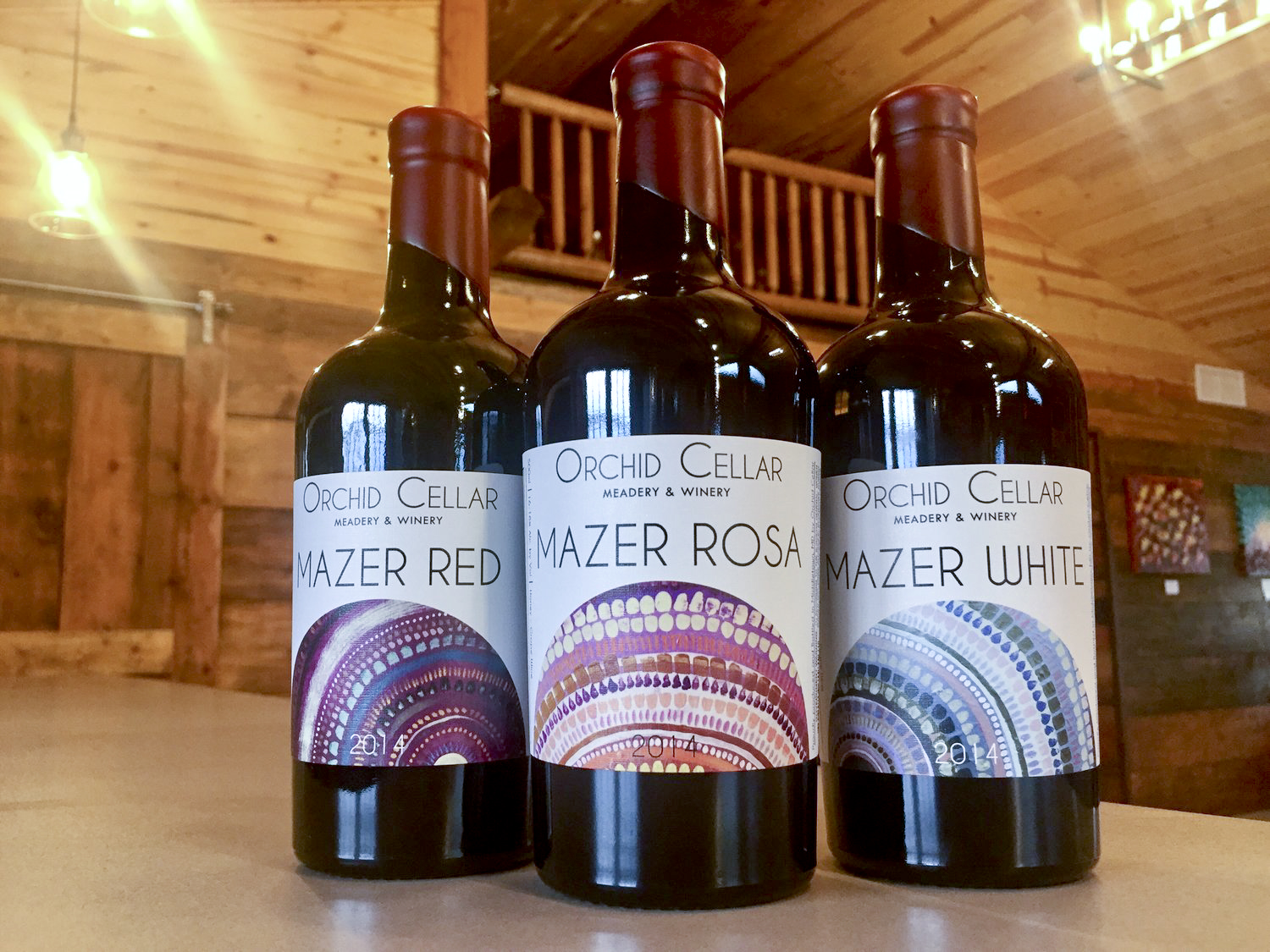 On Saturday, December 10th at 6 pm, I'll be doing wine pairing event with Orchid Cellar Meadery and Winery to celebrate the release of their Mazer series. Tickets are only $45 and will go fast. Get tickets here.
THE "MAZER" SERIES IS A LINE OF MEAD AND WINE HYBRIDS THAT COMBINE THE BEST OF BOTH WITH THE HELP OF SOME CHOICE ESTATE-GROWN PETIT VERDOT, PETIT MANSENG, AND CHARDONNAY GRAPES.
Mazer Rosa is a fresh and light rose mead with some fantastic floral and red grape note.
Mazer White is an elegant and slightly creamy mead with strong floral notes and fantastic acidity.
Mazer Red is an opulent earthy mead big notes of cassis and powerful tannins. Imagine your favorite dry red blend combined into the body of a mead
Pairing Menu
Merlot: Toasted Bread with Deviled Country Ham Salad, Quince Paste & Arugula

Mazer Rosa: Smoked Gouda Cheese Spread
Mazer White: Thai Soba Noodle Salad with Peanut Sauce
Mazer Red: Grilled Chicken Thigh with Harissa and Couscous
Hunter Mead: Coconut Cardamom Bulgur Pudding with Charred Pineapple (tossed with Archer Mead)
If you like what you see, please consider hiring me for an in-home dinner or cooking lesson. I run a personal chef business based out of Frederick, MD. Get more information here. Thank you.
Like my Facebook page
Follow me on Twitter
Check out my Instagram
Watch me on Youtube
[youtube https://www.youtube.com/watch?v=Mr7SMlc7iPY&w=560&h=315]