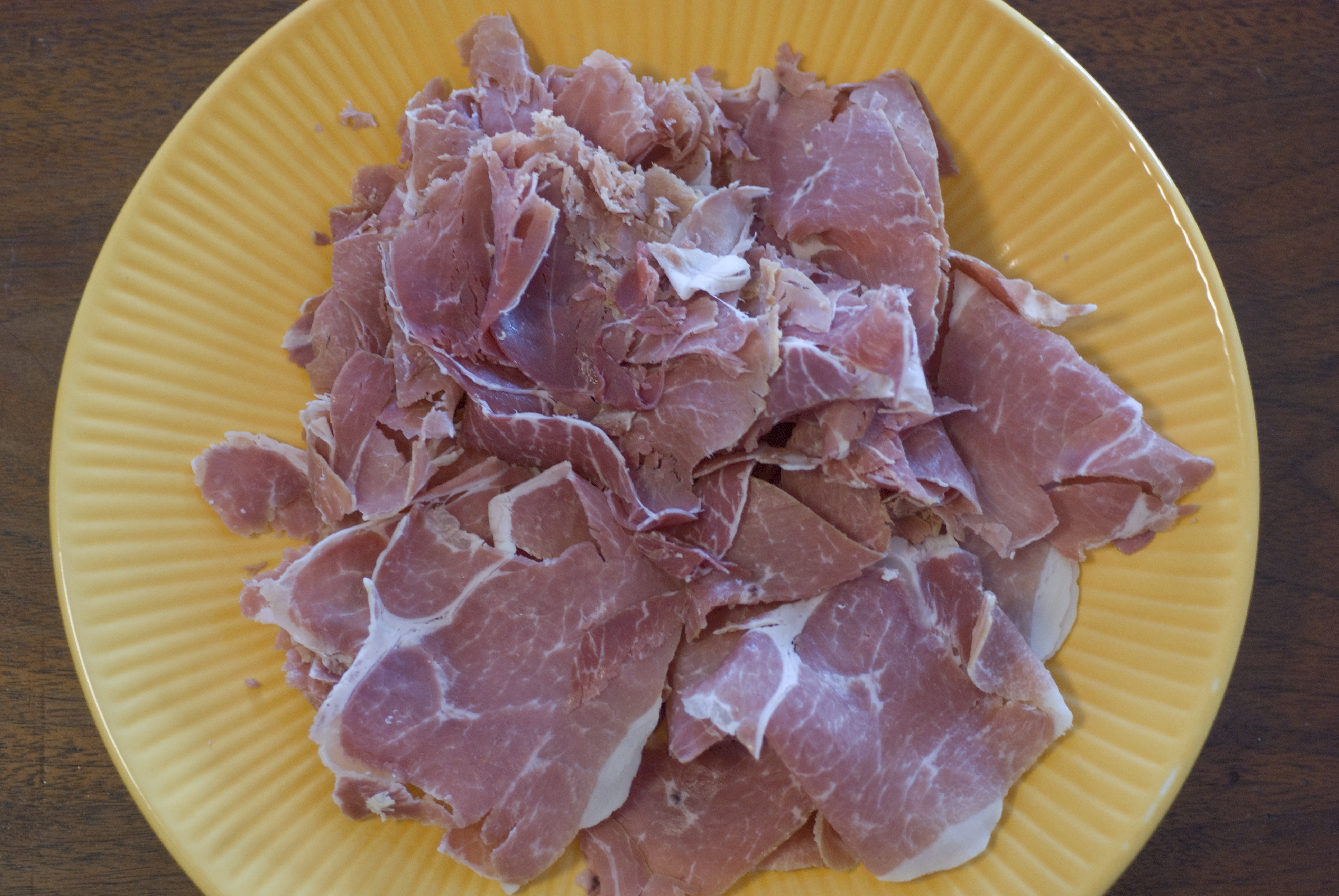 Country ham is not something I grew up with. There was nothing quite like it in Massachusetts. It is a dry, salty ham similar to European hams like Italian prosciutto or Spanish serrano . It makes sense given that they're all produced roughly at the same latitude, recently referred to as the "ham belt". If you'd like to learn more about country ham, chef Dave Arnold has an in-depth piece from a few years ago on his website Cooking Issues that's worth a read.
Now that I live in Maryland, I have easier access to country ham. This week I picked up a pound to work on a few recipes. I've been making Deviled Country Ham for a while, and needed to revisit that recipe for a few adjustments and reinterpretations. I also like to use it in Spanish-style croquettas, and make country ham chips as a garnish for my Shrimp & Grits.
I made sure to pick up enough ham so that I could work on a few different recipes. I love incorporating traditional "southern" ingredients into other cuisines. If things go the way I hope, you should be seeing some inventive recipes with country ham soon. Do you have a favorite country ham producer? Mine is Edwards, though Benton's,  Newsom's and many other locally made hams are fantastic too.
If you like what you see, please consider hiring me for an in-home dinner or cooking lesson. I run a personal chef business based out of Frederick, MD. Get more information here. Thank you.
Chris Spear
Like my Facebook page
Follow me on Twitter
Check out my Instagram
Watch me on Youtube