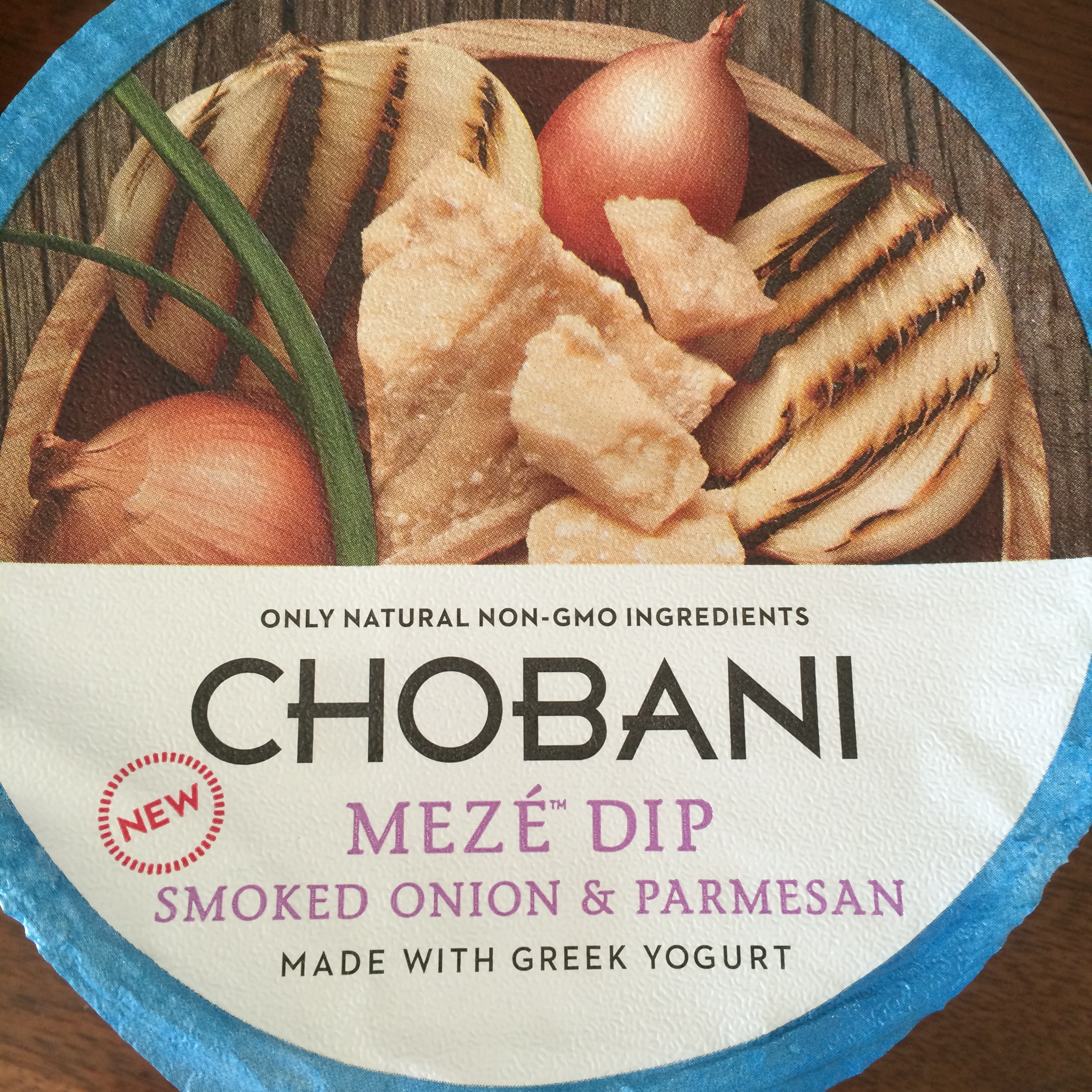 Let me get this out of the way. This is not a sponsored post, though if the amazing people at Chobani want to give me some cash or free product…I'm here.
But seriously, I wanted to write about these fantastic Greek yogurt Meze dips from chobani. Essentially, they're savory Greek yogurts intended as dips. They have a few flavors, and this smoked onion and parmesan is my favorite, though the Chili Lime is delicious too, especially with Mexican food.
I've been using them in place of sour cream, saving a lot of fat calories. While most of the calories still come from fat, 2 T still only has 25 calories. How great is that? I recently make Andouille sausage chili, and the smoked onion & parmesan one was great on top. I've used the chili lime on tacos and nachos a number of times.
I don't usually get this excited about prepared products. Sure, you could probably make your own, but this is a very fast, reasonably healthy option. I just wanted to give people the heads up. Different stores have it in some places. Our Wegman's keeps it with the cottage cheese, while Safeway keeps it with the hummus. I'm sure you'll see me using it in more of my recipes in the future.
If you like what you see, please consider hiring me for an in-home dinner or cooking lesson. I run a personal chef business based out of Frederick, MD. Get more information here. Thank you.
Chris Spear
Like my Facebook page
Follow me on Twitter
Check out my Instagram
Watch me on Youtube