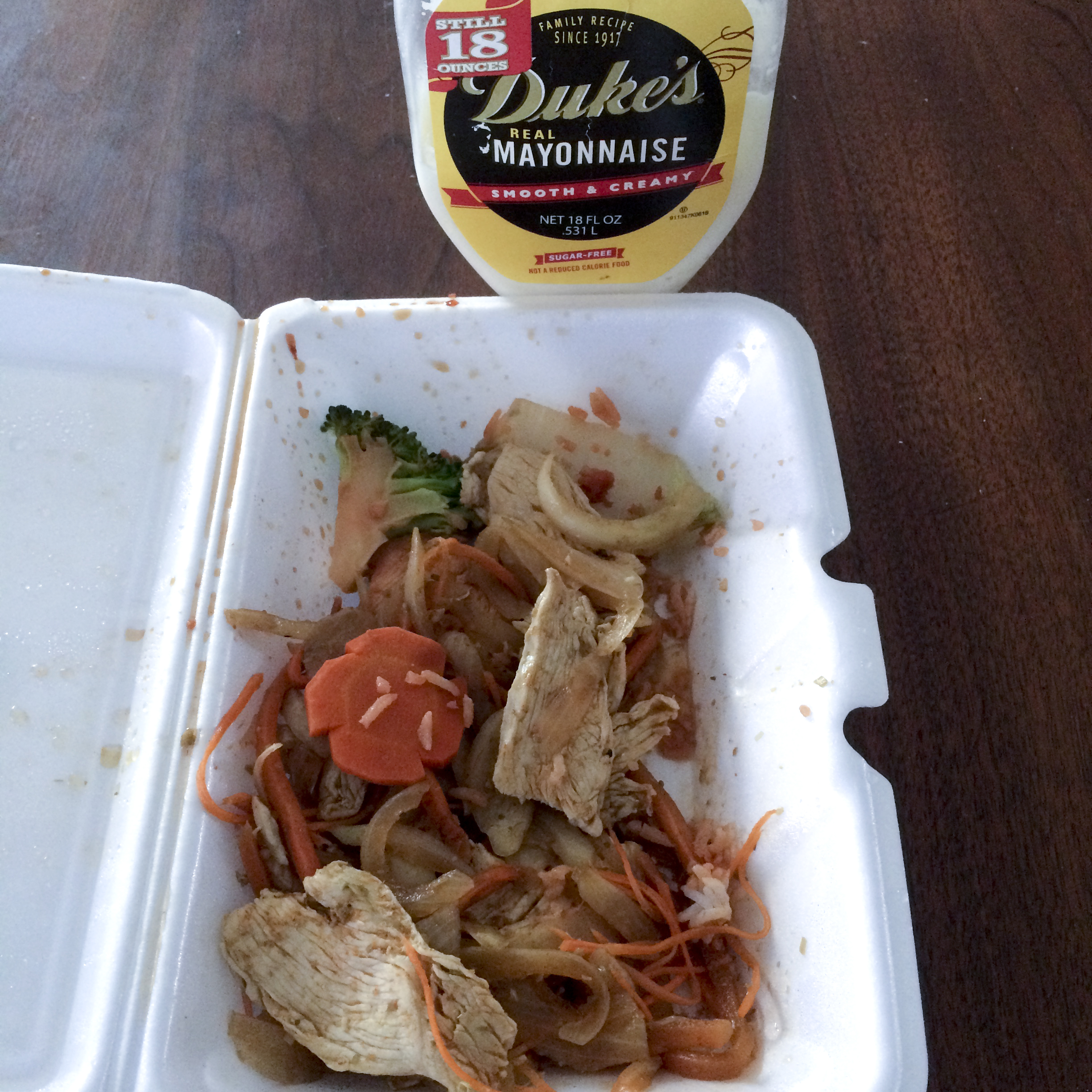 It should have been evident a long time ago, but leftover chili lemongrass chicken makes a great chicken salad. It's one of my favorite dishes, and something I usually get at Viet Gourmet here in Frederick. Besides the actual chicken, it has sauteed onion, carrots and cabbage. An entree is more than enough for two people, but because my wife wanted pho, I was on my own with this one. That meant there was going to be a good deal of leftovers. While simply reheating them the next day would have been delicious,  I wondered how chicken salad would be. There are a lot of ethnic spins on chicken salad, notably curried chicken salad. I don't think I'd ever had lemongrass chicken salad, so I decided to give it a go. Overnight, a lot of the chili lemongrass sauce/marinade pooled in the bottom of the container, meaning all I really needed to add was some good quality (Duke's) mayo.
I chopped up the chicken, onion, carrots & cabbage, and tossed them with the mayo. Thankfully, I had some good ciabatta rolls on hand. As expected, it was delicious. I can't believe it took me so long to try this. I'm sure that this is something I'll try again, probably even making my own chicken for this purpose.
If you like what you see, please consider hiring me for an in-home dinner or cooking lesson. I run a personal chef business based out of Frederick, MD. Get more information here. Thank you.
Like my Facebook page
Follow me on Twitter
Check out my Instagram
Watch me on Youtube