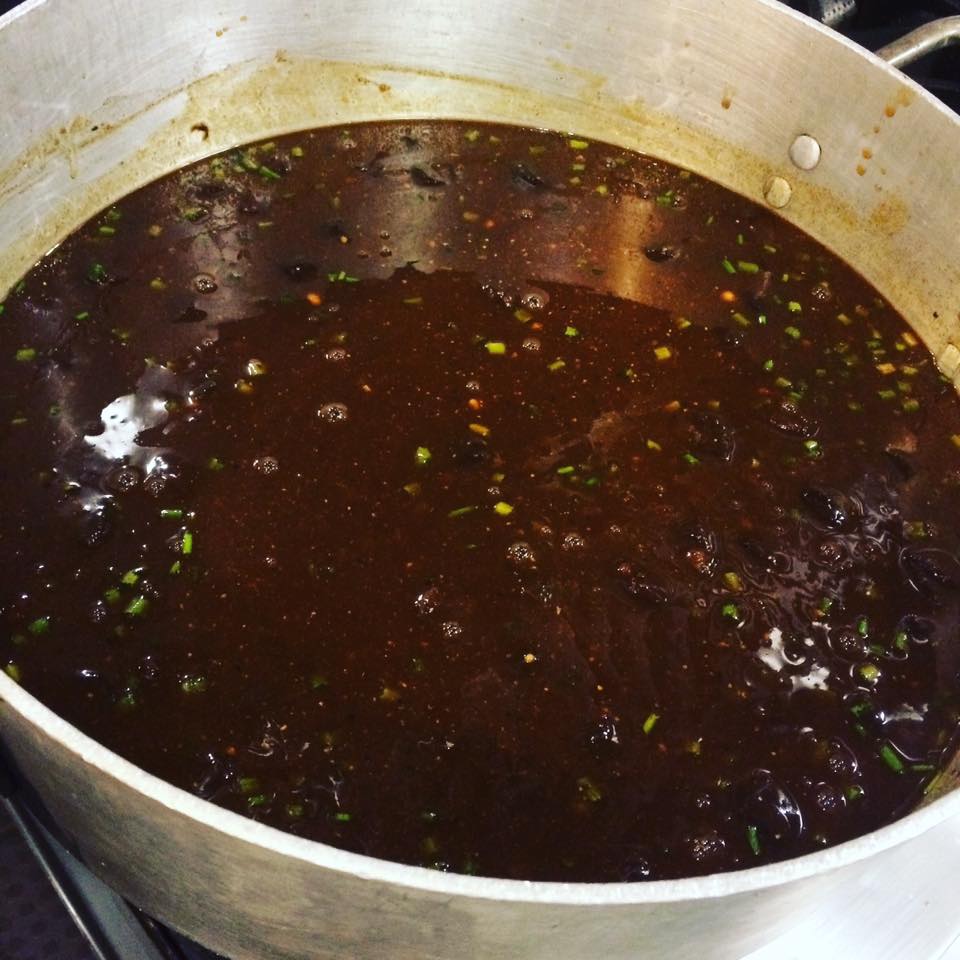 I'm going to be serving grilled elk flank steak for an event later this week and decided I wanted a pretty mean steak sauce to go with it. Not wanting to completely reinvent the wheel, I broke out recipe from Joe Beef. It's a great one that has prunes, ketchup, vinegar, anchovies, molasses and spices. If you're looking for a really good steak sauce recipe, pick up their cookbook.
I took the base recipe and made some adjustments with ratios and spices. As with other recipes, you might need to adjust the seasonings a day later once everything comes together.
If you like what you see, please consider hiring me for an in-home dinner or cooking lesson. I run a personal chef business based out of Frederick, MD. Get more information here. Thank you.
Like my Facebook page
Follow me on Twitter
Check out my Instagram
Watch me on Youtube