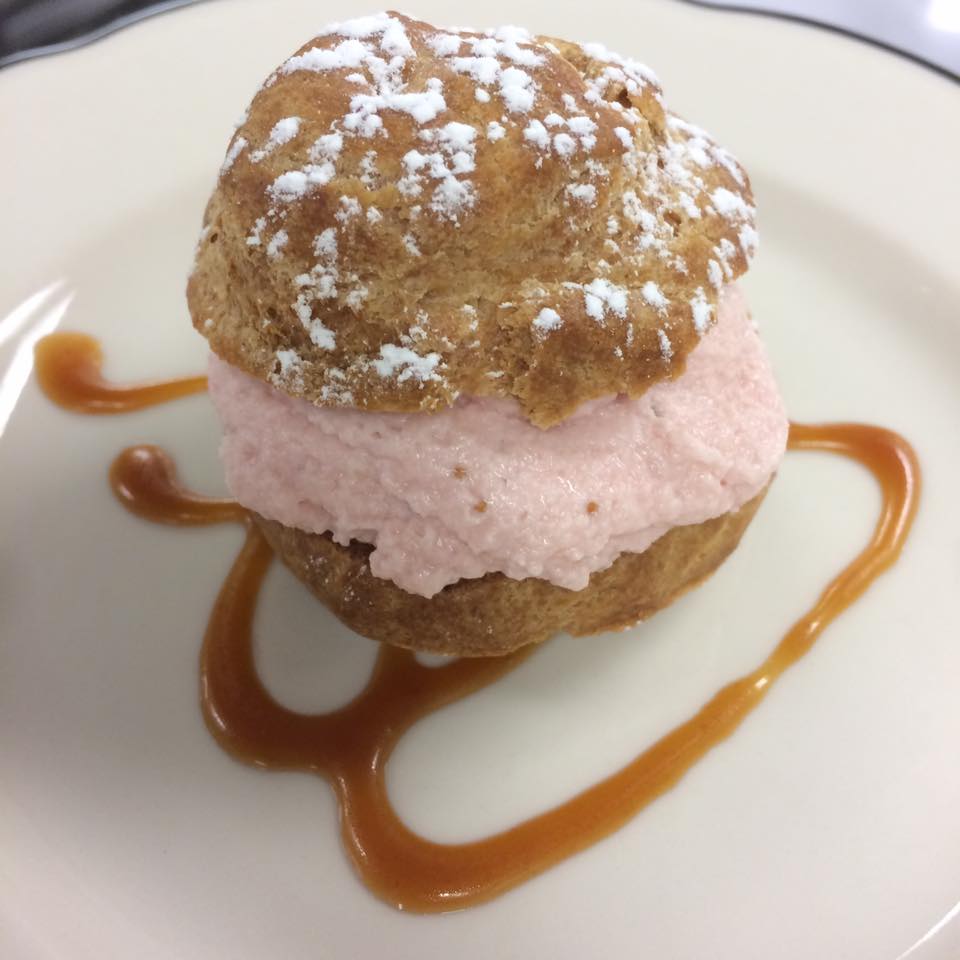 Cream puffs and pâte à choux always seemed intimidating to me. For whatever reason, I'd always stayed away from them. In reality, making pâte à choux isn't hard, and just takes a little practice. There are a lot of recipes out there, and there mostly the same. I've been using Jenny McCoy's from her book Modern Eclairs.
Now that we have the cream puff shell taken care of, it's time for the filling. Cream puffs usually are filled with chantilly, a sweetened whipped cream. Plain chantilly seemed boring, and wanted to do some kind of flavoring. That's when I found this great recipe from chef Stella Parks. Essentially, you grind freeze-dried fruit in the food processor with sugar, then pulse in heavy cream. You end up with a stable, fruit-flavored chantilly. I used strawberries, but you could obviously use any freeze-dried fruit. Trader Joe's has a great selection, but you can also pick some up on Amazon.
To finish the dessert as a plated dish, I finished with some salted caramel and powdered sugar, though these are great without them. Sometimes making a great dish isn't about inventing something new, but about having great resources and combining the right elements from different places.
If you like what you see, please consider hiring me for an in-home dinner or cooking lesson. I run a personal chef business based out of Frederick, MD. Get more information here. Thank you.
Like my Facebook page
Follow me on Twitter
Check out my Instagram
Watch me on Youtube