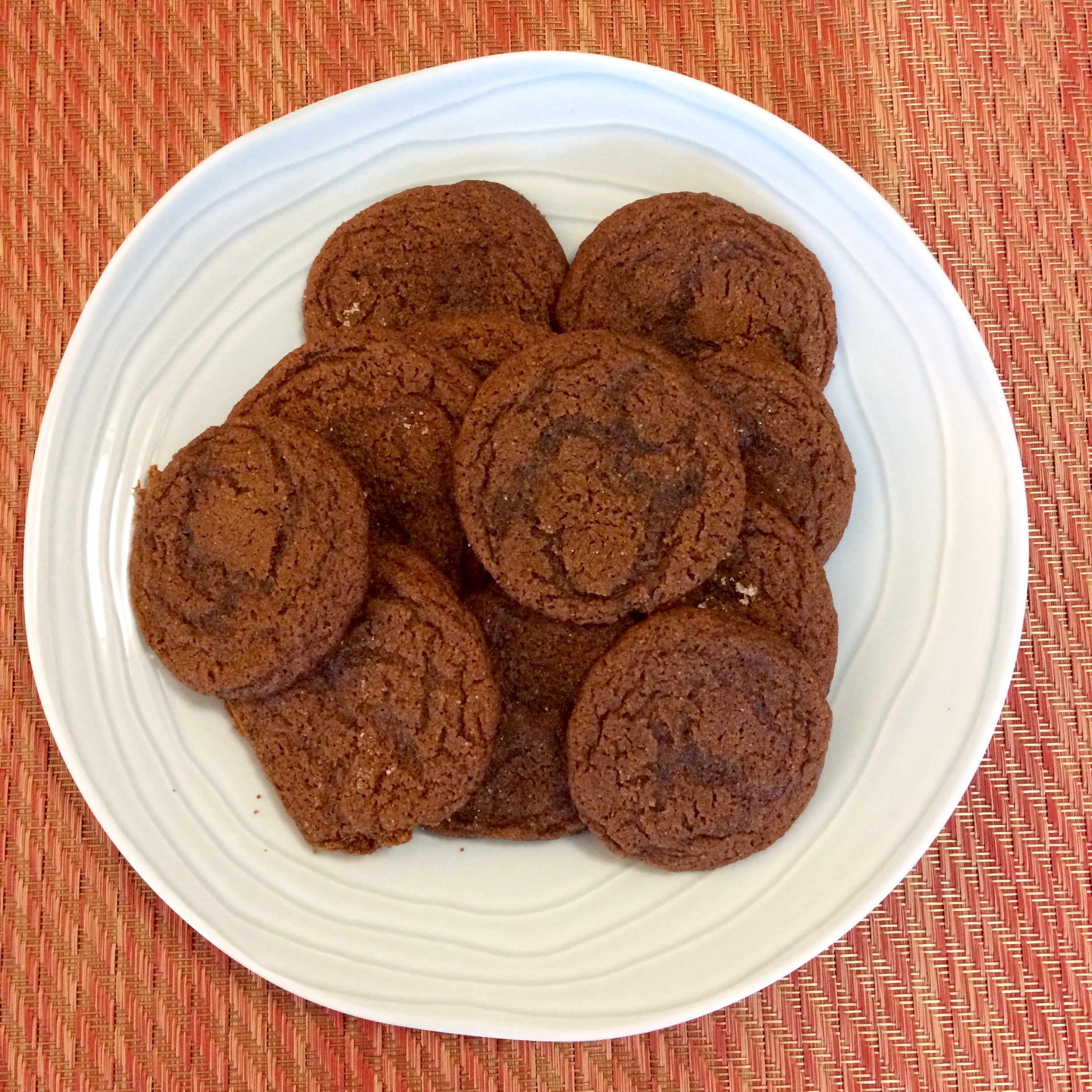 Molasses cookies have always been a favorite of mine. They're the only cookie I really remember my mom making, which is kind of strange. Over the years, I've made slight modifications to her recipe.
I'm sure you're aware that a lot of people are trying to reduce their gluten intake, whether because of a true celiac diagnosis, or maybe they're just hoping it will make them feel better. Whatever the reason, it seems like this is going to be around for a while. Since I'm always looking to provide gluten-free options for my customers, I really wanted to create a cookie platter filled with gluten-free options.
Of course, I turned to Ideas in Food as a resource. They've been working on gluten-free flour blends for years, and they're the only resource I use for gluten-free recipes. While I feel that you should definitely buy their book Gluten-Free Flour Power, you can also get the recipe for a few of their flour blends on their website.While they have created a number of different versions of their flour blends, I usually use their Batch 2 blend because I've worked with it a lot over the years.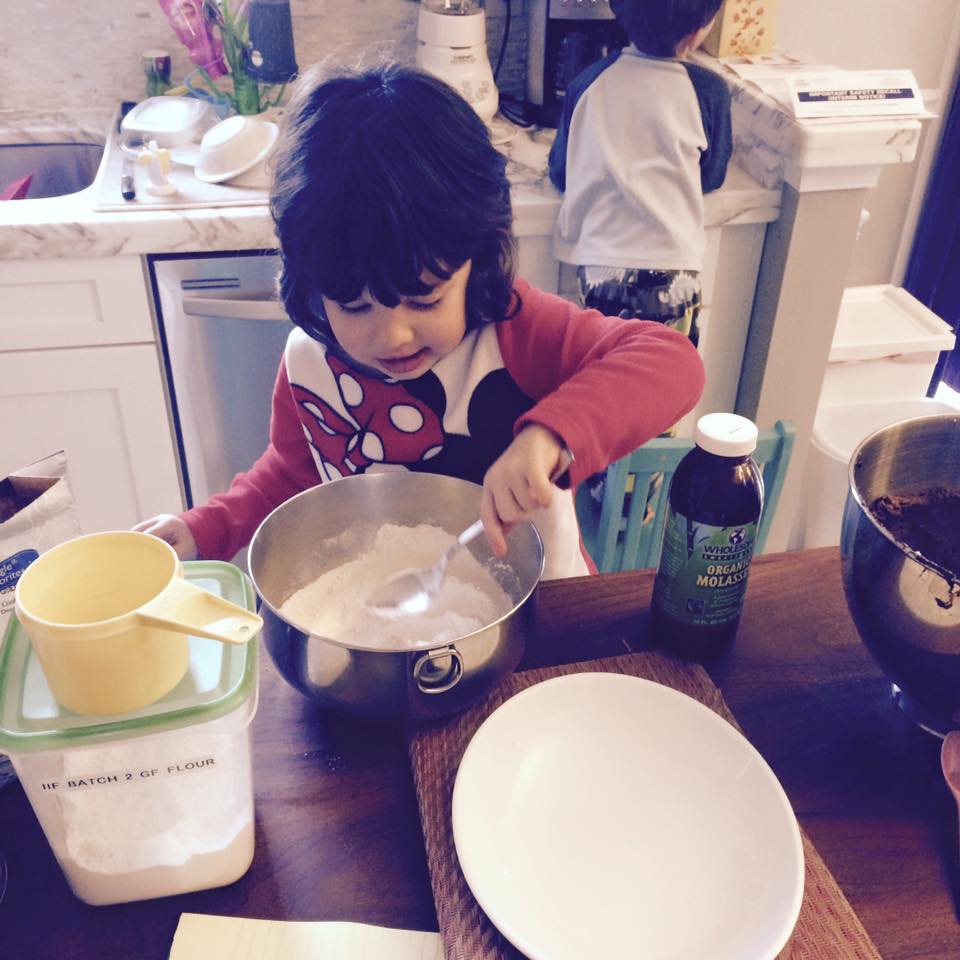 This is pretty close to the recipe I grew up with. I swapped out the cloves that were in the original, mostly because I didn't have any. I subbed in ground ginger and ras el hanout, which I've wanted to use in these cookies for quite a while. I've extremely happy with the way they came out. So far, nobody has picked up on the fact that they're gluten-free. If you don't have ras el hanout, you can replace it and the ginger with 1 1/2 tsp ground cloves. Please let me know what you think.
Gluten-Free Blackstrap Molasses Cookies
yield: approximately 3 dozen, but closer to 32
3/4 cup Shortening
1 cup Sugar, plus more for finishing
1 Egg
1/4 cup Blackstrap Molasses
2 cups Gluten-Free Flour Blend (Ideas in Food What iif Batch 2 was used)
2 tsp Baking Soda
1 1/2 tsp Ground Cinnamon
1/2 tsp Ground Ginger
1/2 tsp Ras el Hanout
Preheat standard oven to 375 F.
Cream shortening & sugar, preferably in an electric mixer with the paddle attachment.  Add molasses and egg. Mix on medium 1 minute.
Add dry ingredients and mix until incorporated. Roll into small balls.  Put on a lightly greased baking pan or one that is lined with a silicone mat. You should be able to get 12 cookies on a pan if using a traditional 1/2 pan. Sprinkle with sugar. Wrap the dough in plastic wrap and allow to rest in the fridge for an hour before baking.
Bake at 375 degrees for 5 minues. Rotate the pan 180 degrees, and cook an additional 4 minutes.
If you like what you see, please consider hiring me for an in-home dinner or cooking lesson. I run a personal chef business based out of Frederick, MD. Get more information here. Thank you.
Chris Spear
Like my Facebook page
Follow me on Twitter
Check out my Instagram