This has become known as AP Sauce around the kitchen. Though we're currently using it on burgers, it actually started as Scrapple Sauce. There's the debate over which to put on scrapple, ketchup or maple syrup. I believe that you shouldn't have to choose, so I use both. I also like hot sauce, so I started adding that to the mix. Pick whatever hot sauce you like. I favor Frank's, Crystal & Cholula. While I could have stopped there, I thought Duke's mayo would turn it into a mighty fine sauce.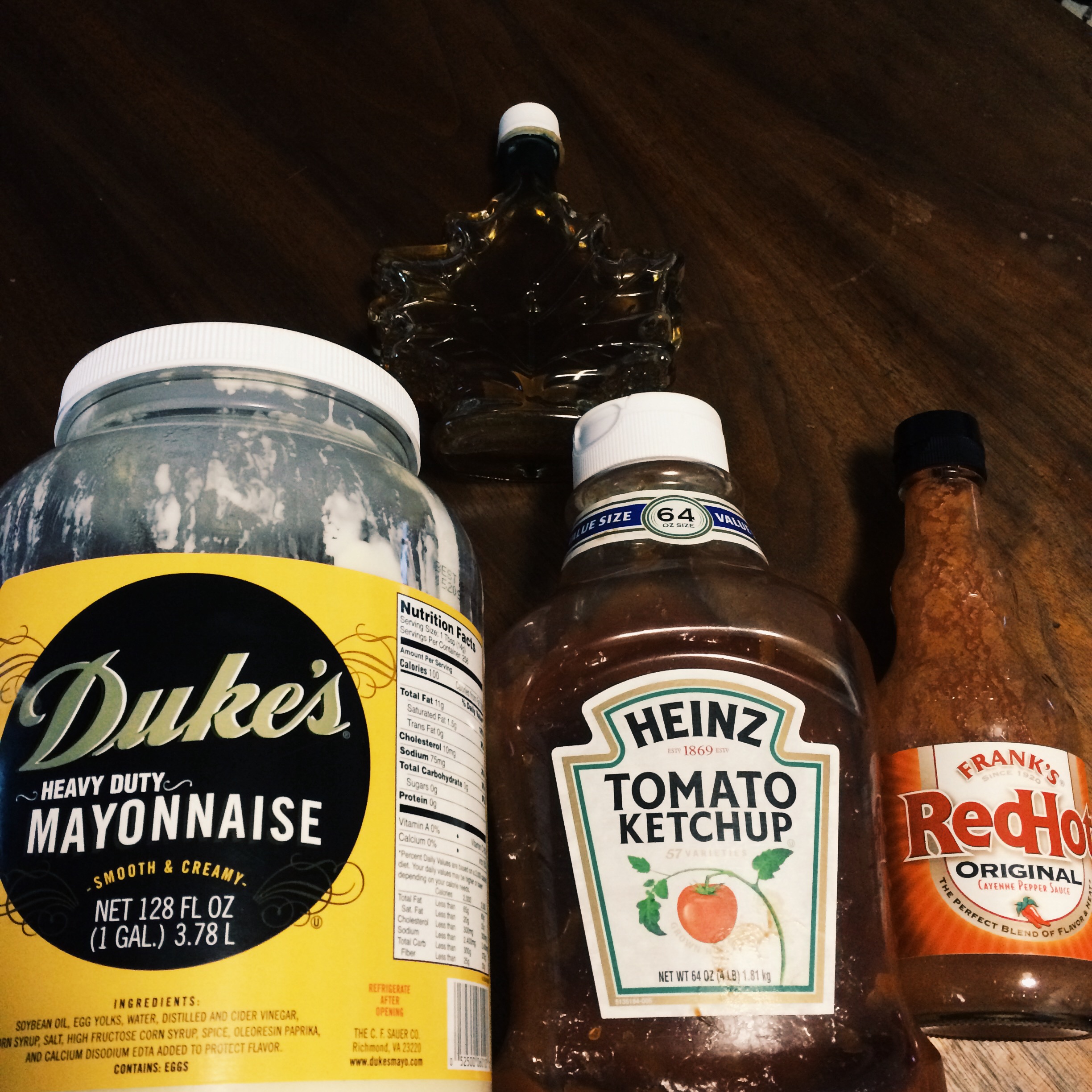 So, that's it. Duke's Mayo, Heinz Ketchup, Grade B/Dark Amber Maple Syrup & Hot Sauce of choice. No measurements needed. Just make it to taste. It goes great on burgers, as a dipping sauce for fries, on any sandwich…or anything, really. That's why it's called AP Sauce. All-purpose.
If you like what you see, please consider hiring me for an in-home dinner or cooking lesson. I run a personal chef business based out of Frederick, MD. Get more information here. Thank you.
Chris Spear
Like my Facebook page
Follow me on Twitter
Check out my Instagram