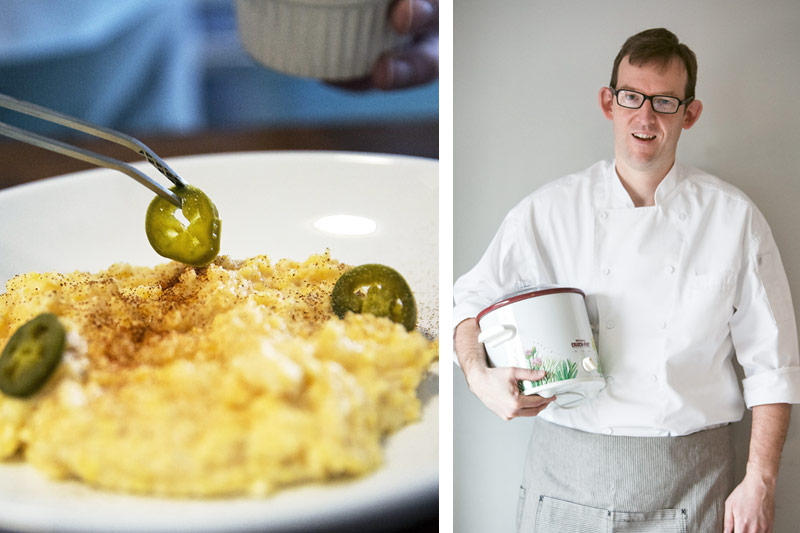 Last month I dropped a teaser about a photo shoot I was doing for a magazine. Well, it finally came out, and I wanted to share with you. I was recently in Fredrick Magazine, in an article about using Crock-Pots. If you're not from this area, Frederick is the city I live in, and the magazine is similar to any other city's magazine.
I don't use my Crock-Pot a lot, but there are a few standout recipes that I will use it for, one of which is grits. Due to the long cooking time, it's a great way to cook them without them burning to the bottom of the pot. If you buy the hard copy of the magazine, you'll get the recipe, but the online version just has the article, so I'm including my recipe here. When you're done here, please bounce over to the Frederick Magazine site where you can find the article.
Thank you to Liza Hawkins for including me in her article, and Turner Photography for the great pictures. Also, it was great to see Frederick chef Christine Van Bloem in the article as well. Check out her business The Kitchen Studio.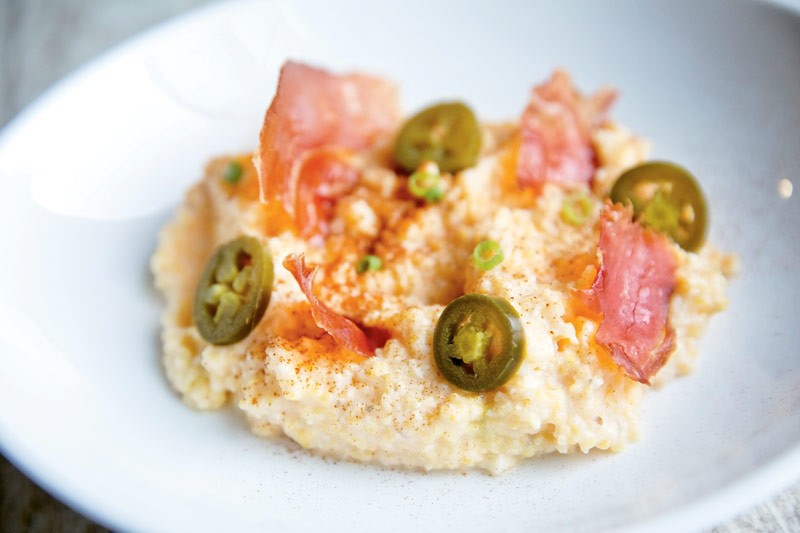 Smoked Gouda Grits with Country Ham
Grits (not instant or quick cooking) 1 cup
Whole Milk 1 quart
Kosher Salt 1 teaspoon, plus ¼ teaspoon
Smoked Gouda Cheese, shredded 3 oz by weight
Smoked Paprika ½ teaspoon
Granulated Garlic ¼ teaspoon
For Serving
Country Ham, sliced thinly 4 oz
Pickled Jalapenos ¼ cup
For the Grits
Soak the grits with 1 cup of milk overnight in the refrigerator. The next day add the soaked grits and the remaining 3 cups of milk to your crock pot. Add 1 teaspoon of salt and stir.
Cover and cook grits on high for 2 ½ hours, stirring every hour if desired. Turn down to low and cook an additional 30 minutes.
Add the cheese, remaining salt, smoked paprika and garlic. Stir until the cheese is melted.
For the Ham Chips
Preheat oven to 350 degrees F. Place the sliced ham on a pan and bake for 10 min or until crispy. Break ham into pieces
Serving
Serve your grits in a bowl. Top with a few slices of pickled jalapenos and crumbled country ham. These grits are also great for Shrimp and Grits.
If you like what you see, please consider hiring me for an in-home dinner or cooking lesson. I run a personal chef business based out of Frederick, MD. Get more information here. Thank you.
Chris Spear
Like my Facebook page
Follow me on Twitter
Check out my Instagram