This past week we took our annual vacation to Charleston, SC. I was hoping to update my site while I was away, but that wasn't possible. I admit, it was nice to uplug a little.
Driving to Charleston, I had one thing on my mind. That we needed to stop at Scott's Bar-B-Que in Hemingway. If you're expecting a fancy BBQ joint, you'll be surprised. It's a little shop on a quiet street. It's a blink-and-you'll-miss-it kind of spot.
I was there for the pulled pork plate. Sides? Coleslaw and beans with a couple of slices of white bread and bottle of hot sauce. There are no greens, cornbread or other sides that you might expect. It was a great lunch, and I'm glad we stopped.
On our way out, I ran into Rodney Scott out back. He was happy to come over and talk for a few minutes. He even let me take a few pictures. Also, Scott's only takes cash, so be prepared.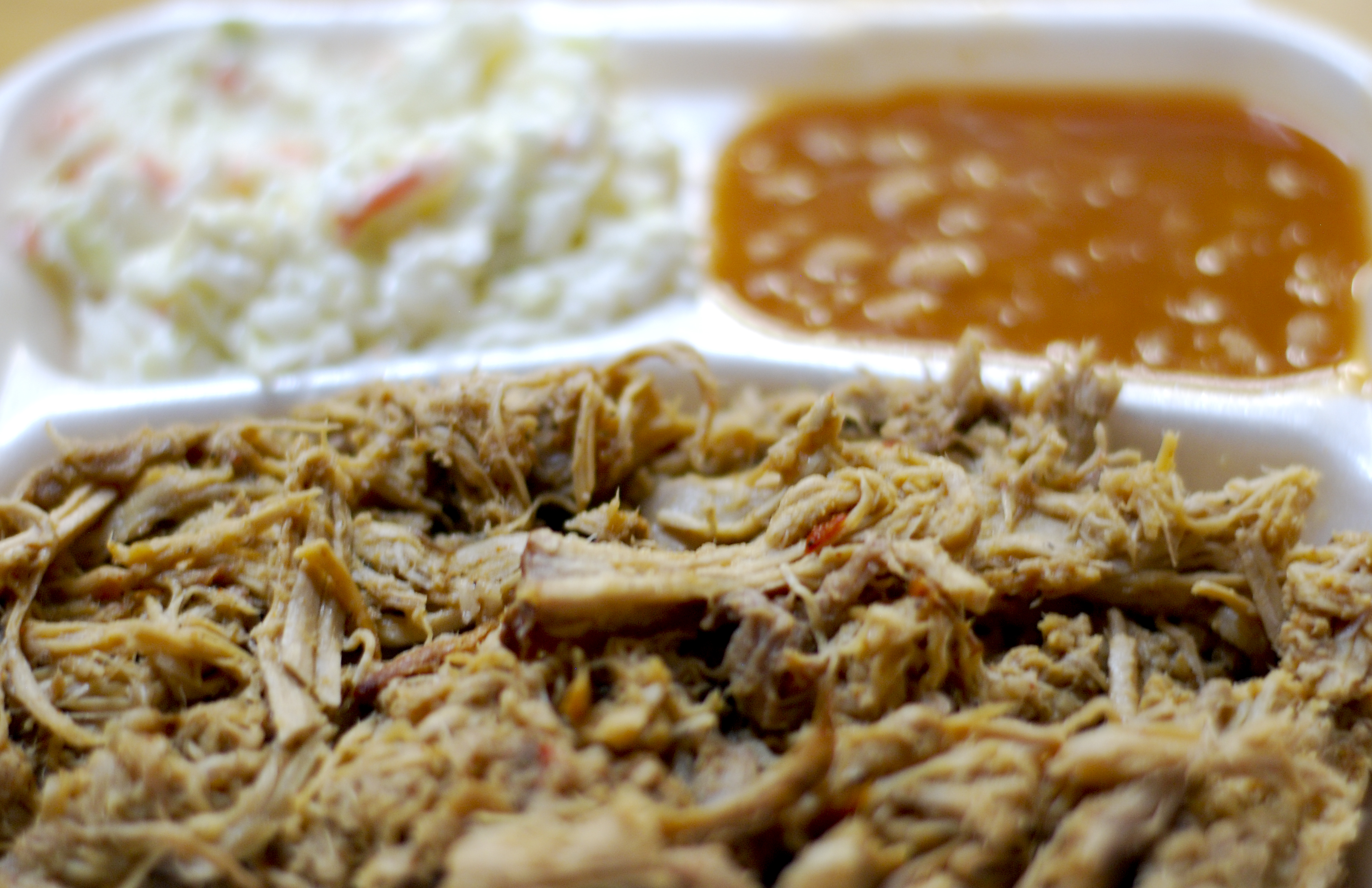 If you like what you see, please consider hiring me for an in-home dinner or cooking lesson. I run a personal chef business based out of Frederick, MD. Get more information here. Thank you.
Chris Spear