I didn't grow up with the tradition of barbecue, so I don't feel the need to adhere to any strict rules. I'm currently running a semi-smoked brisket on my menu. A liberal amount of Texas rub is put on the brisket before it is wrapped in plastic, and allowed to sit in the fridge overnight. The next day it's smoked over Acadian Oak for 2 hours. We don't have a smoker, so it's rigged up on our indoor grill using sheet and hotel pans. Two hours is much less than a traditionally fully smoked brisket, but it's the longest we can really smoke this way. It works pretty well for what it is.
The brisket is then moved to a hotel pan and put in a 225 F oven, uncovered with no liquid added. It cooks for another 5 hours, give or take, depending on the size of the brisket. When the meat is cool enough to handle, the point is removed and most of the fat is pureed in a food processor, which will then be returned to our BBQ sauce. The rendered fat in the hotel pan is poured off and saved for another use. Then we start the sauce in the pan so that all the good bits are used. Nontraditional, but really good BBQ. What follows are the recipes I use for both my rub and my hybrid sauce. Feedback is welcome.
Dry Rub
Smoked Paprika 8 T
Sea Salt 8 T
Black Pepper, Ground 4 T
Cumin, Ground 4 T
Onion Powder 4 T
Granulated Garlic 4 T
Chile Powder, Dark 4 T
Light Brown Sugar, Packed 4 T
Dry Mustard 2 T
Cayenne Pepper 1 T
Combine all ingredients thoroughly. Makes enough to have around for a few briskets.
Barbecue Sauce
3 cups black coffee
3 cups white vinegar
3 cups cider vinegar
6 cups ketchup (Heinz)
fat cap from point (pureed)
3 tablespoons Texas rub
Separate the point from the flat. Trim the excessively fatty part from the point, and puree in a food processor. Strain the fat from the roasting pan and reserve for another use.
Put roasting pan on the stove. Add the vinegars and coffee. Bring to a simmer, stirring to lift the cooked-on fat and bits.
Transfer the liquid into a pot. Add the ketchup, pureed fat and Texas rub. Simmer over low heat 30 minutes.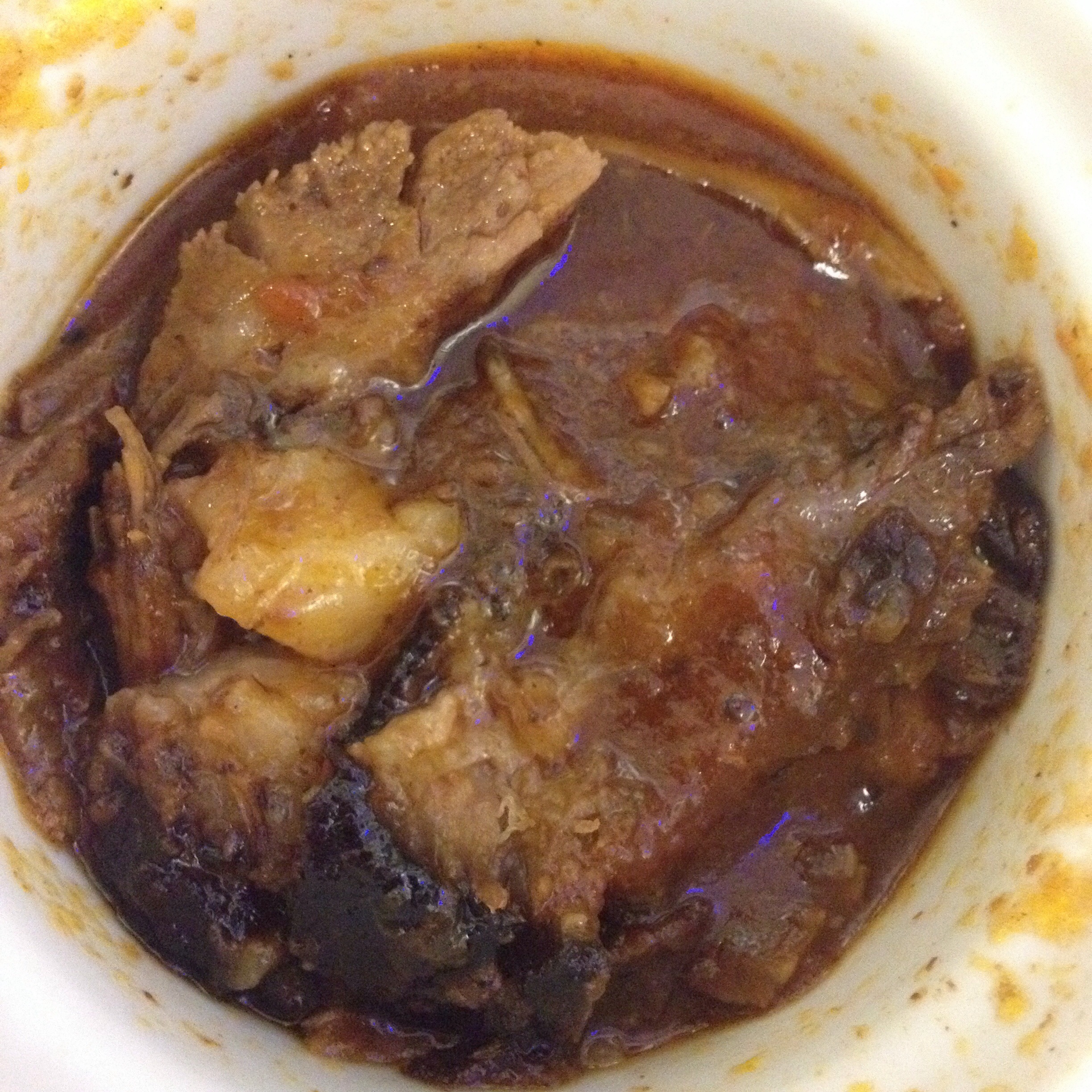 Update 4/11/15: If you really like BBQ, especially brisket, check out the new book Franklin BBQ. You won't regret it.
If you like what you see, please consider hiring me for an in-home dinner or cooking lesson. I run a personal chef business based out of Frederick, MD. Get more information here. Thank you.
Chris Spear
Like my Facebook page
Follow me on Twitter
Check out my Instagram
Watch me on Youtube