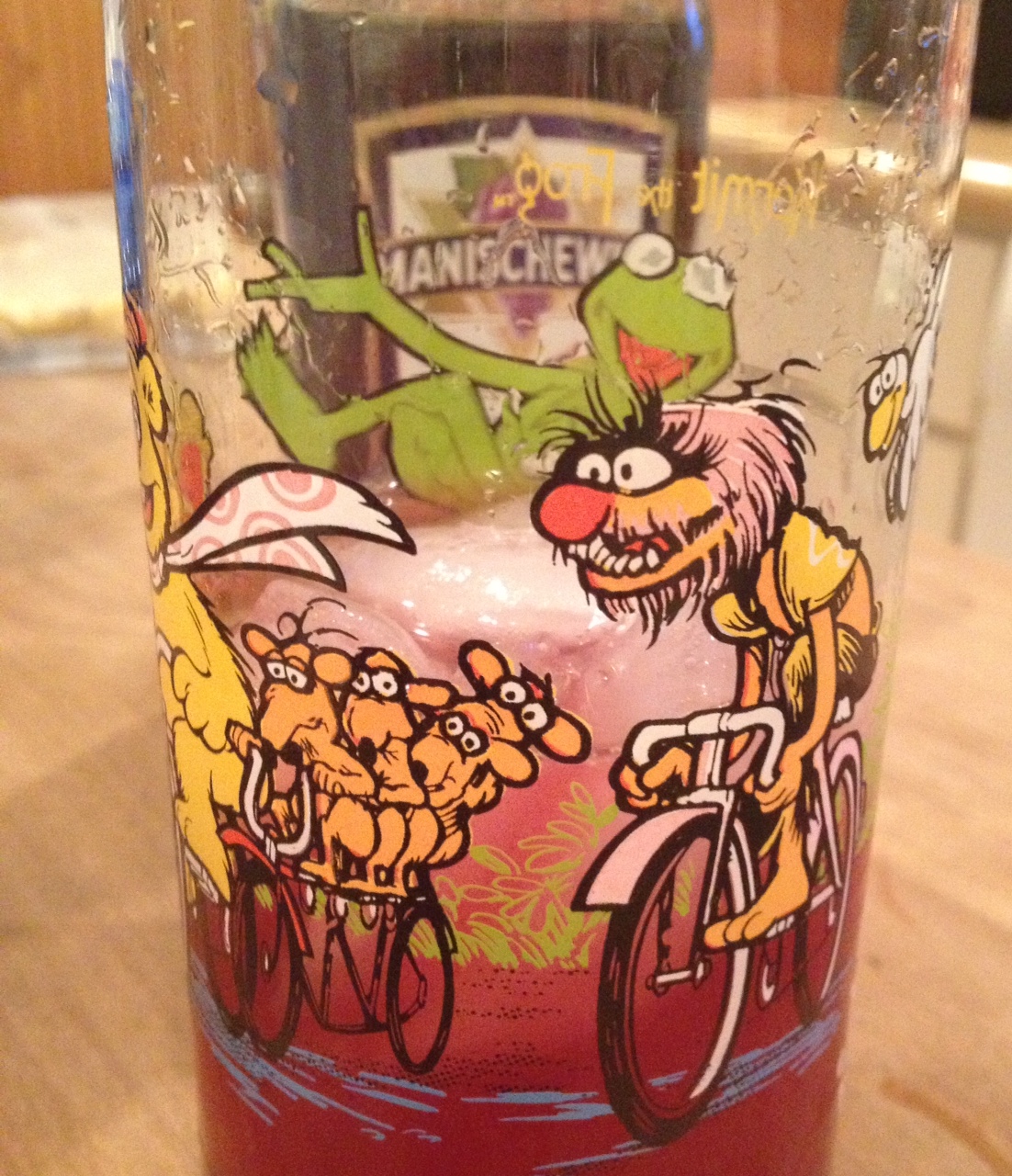 Drink Recipe of the Day:
2 oz Gin (Bombay Sapphire)
2 oz Manischewitz Concord Grape Wine
Juice of 1/2 Lime
2 dashes Fee Brother's Plum Bitters
2 oz Tonic Water (don't use sugar free, and get the good stuff)
Put everything except the tonic in a shaker with ice. Shake hard for 15 seconds. Strain into your finest tumbler with fresh ice (I used my Great Muppet Caper one). Top with tonic water.