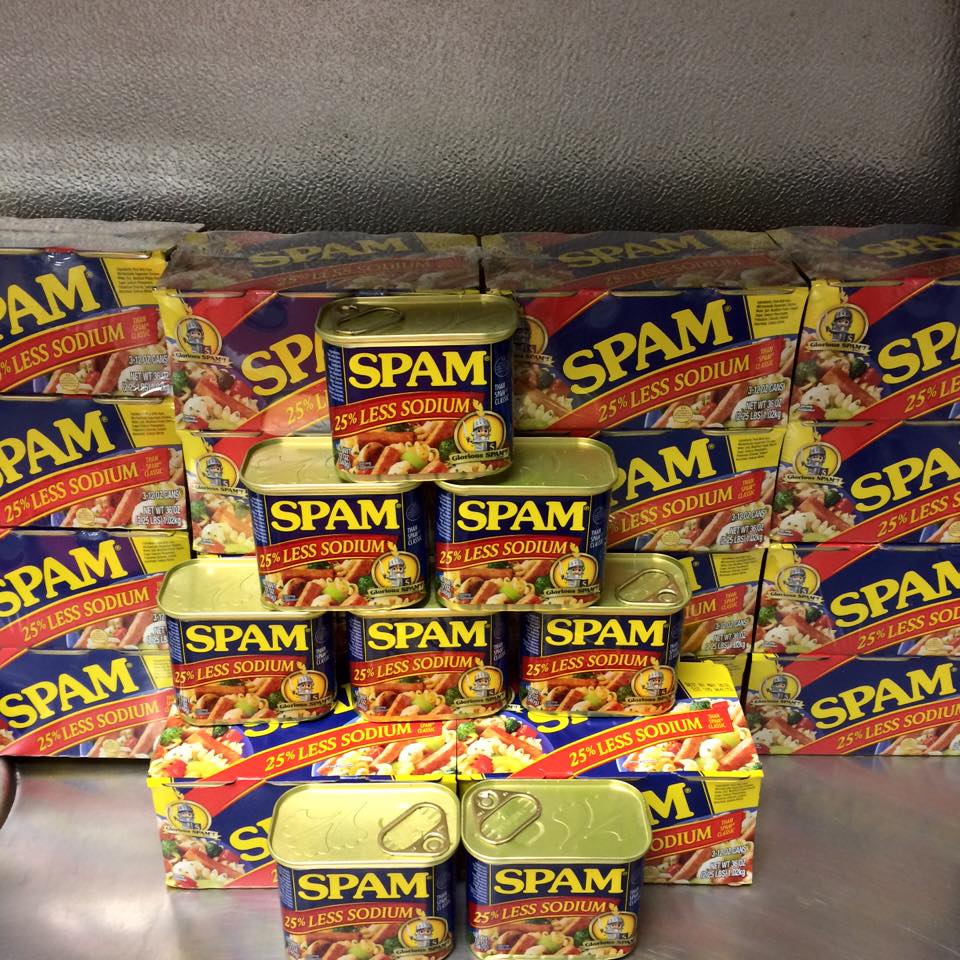 For the 4th consecutive year I prepared a dinner to benefit our local food bank, helping to raise over $10,000. The menu uses both canned & dry pantry goods, as well as traditionally wasted parts, offal and scrap. Here's a rundown of this years menu, as well as links to previous events. If anyone is interested in learning how to put together one of these events in their community, I'd be more than happy to help.
Fruit Cocktail Manhattan
Rittenhouse Rye, Bulleit Bourbon, Dubonnet Rouge& Angostura Bitters that Have Been Muddled on Fruit Cocktail and Allowed to infuse
Snacks
Hog Collar Poppers
BBQ Sauce Fountain
Fried Bologna
Dueling Trail Mix Mole Sauce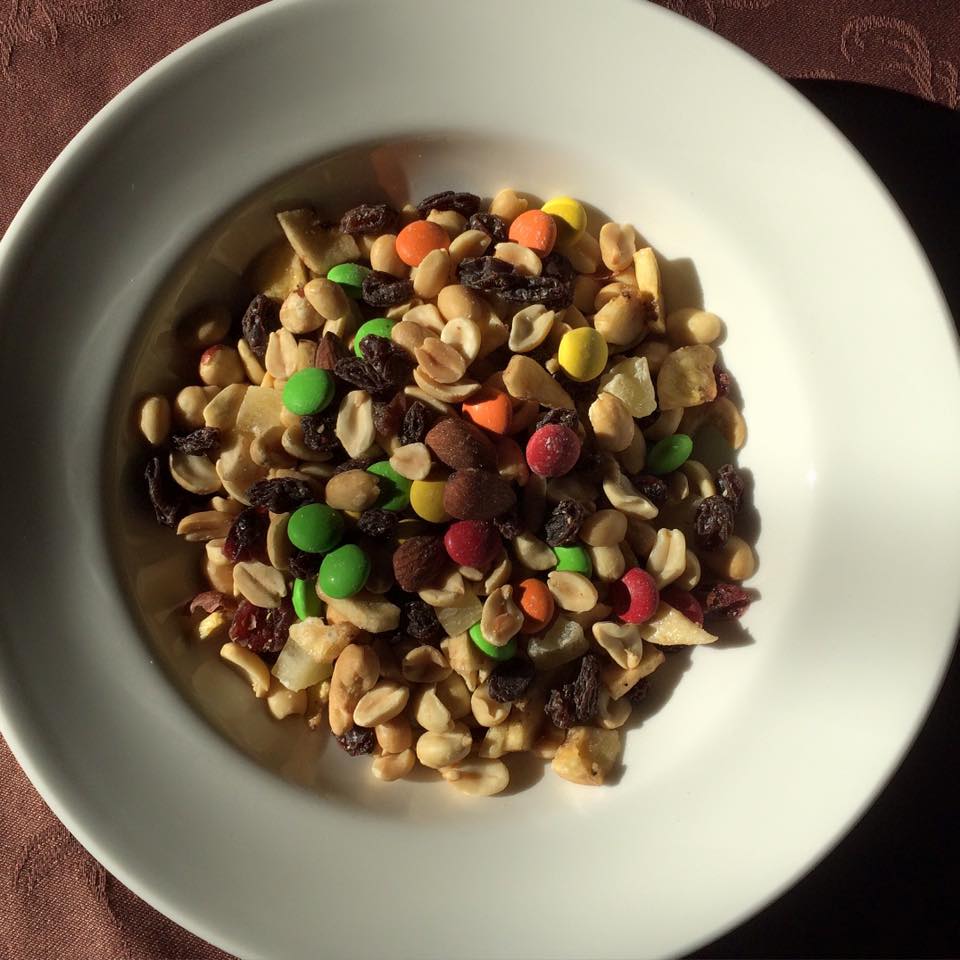 Maryland-Style Hot Scrapple Dip
Smoked Gouda & Hot Pepper Spread
Cauliflower Core & Broccoli Core Pickles
Saltines
Starter
Southern Wedding Soup
A Twist on Italian Wedding, This soup has Spaghetti-O's, House-Made Turkey Meatballs (bound with Chex Mix) and Collard Greens
Entree
Pork Patty With Tomato Jam
Pork & Spam Patty with A Tomato and Onion Jam. Served Over Whipped Hominy and Cheese with Southern Style Green Beans
Intermezzo
Cranberry Granita with Añejo Tequila, Lime Juice & Smoked Chiles
Dessert
Peach Cobbler & Corn Husk Ice Cream
Peach Cobbler with an Oatmeal/Almond Topping. Served with a Roasted Corn Husk and Bourbon Ice Cream
Some of the Items Used
Fruit Cocktail
Cauliflower Cores
Broccoli Cooking
Scrapple
Bologna
Trail Mix
V8
Tostitos
Processed Gouda Cheese
Pork Collar
Spaghetti-O's
Ground Turkey
Chex Mix
Spam
Canned Tomatoes
Canned Hominy
Canned Green Beans
Cranberry Sauce
Canned Peaches
Corn Husks
Oats
If you like what you see, please consider hiring me for an in-home dinner or cooking lesson. I run a personal chef business based out of Frederick, MD. Get more information here. Thank you.
Chris Spear
Like my Facebook page
Follow me on Twitter
Check out my Instagram