Cooking Up Retro Recipes
As much as I love new and contemporary recipes, I'm also a sucker for retro recipes. Whether I'm serving my family a casserole that my mom made for me growing up, or getting the blue plate special at my local diner, I don't always eat fancy. This week's newsletter is dedicated to some of those recipes and techniques from yesteryear. Of course, if you'd rather have someone else cook for you, I know a guy.
Now, let's dive into this week's recipes, culinary resources, and the latest episodes of the Chefs Without Restaurants podcast.
Recipes
One of my favorite desserts to make is Indian Pudding. It's an old-school New England dessert that you can sometimes still find in diners and family restaurants. Thankfully, you can find the recipe here (or hire me to make it for you).
If you've never made Chicken Fried Steak (or even if you have), this recipe from Serious Eats is usually a crowd-pleaser.
Crudité doesn't have to be boring. Here are a trio of options: Radishes with Creme Fraiche and Furikake, Green Goddess Whipped Feta Dip. and Crudité with Bacon XO Sauce
I could eat a dozen of these Grape Jelly Cocktail Meatballs. Also great with Lil Smokies
This Coca-Cola Cake is a classic for a reason.
The Chefs Without Restaurants Podcast
As many of you know, besides the personal chef business, I also host the Chefs Without Restaurants podcast. On the show, I speak with culinary entrepreneurs, and people working in the food and beverage industry outside of a traditional restaurant setting.
Cooking Up Retro Recipes with Bobby Hicks
This week I speak with Bobby Hicks, the man behind Retro Recipes Kitchen, the online video series where he cooks up the good, the bad, and the weird from vintage cookbooks. His videos can be found on TikTok, Instagram, and YouTube (all linked below).
As a food content creator, we talk about how he came up with the idea, and some of his challenges. I ask him about some of his favorite, and least favorite, recipes he's made. He also discussses his "Antiquated or AI-Generated" recipe  experiment.
You can find the episodes here on our website, but also on ITunes (and every other podcast platform)
Video of the Week
Gear
Below, you can find products from brands that I use and love. When you purchase things through these links, I earn a commission.
Whether you're making a headcheese or a lemon cake, this pan from Wilton will get the job done. It's currently 20% off for a limited time.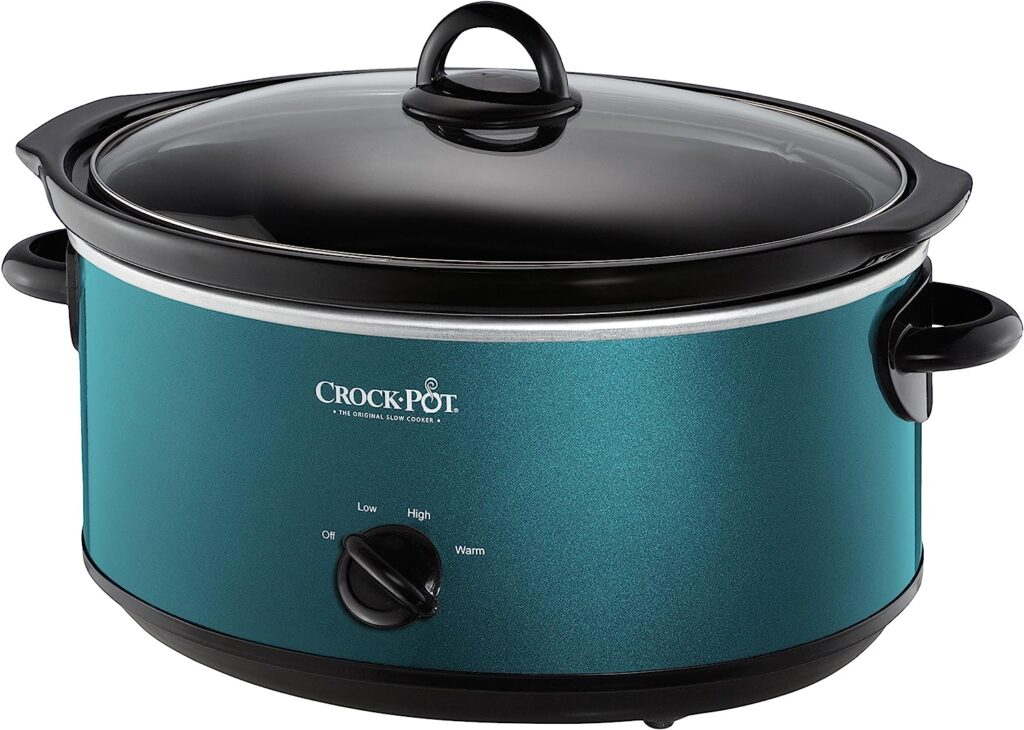 Entertaining's easy when you have a Crock-Pot. Whether you're serving those cocktail meatballs, or a batch of Queso, it's always nice to have one of these on hand.
You don't have to be a kid to love these cocktail/appetizer swords. I always loved these as a kid (and I still do).
If you really want to go down the retro dessert rabbit-hole, Baking Yesteryear is a fun book to pick up.

How to Contact Me and Book a Dinner
If you like what you see, please consider hiring me for an in-home dinner or cooking lesson. I run a personal chef business that services a 70-mile radius from Frederick, MD. That includes Washington D.C, Baltimore, Northern Virginia, southern Pennsylvania, and Eastern West Virginia. Get more information here. Thank you.
You can also find me on Facebook, Instagram (photos and Threads), Twitter, TikTok, YouTube and on the Chefs Without Restaurants podcast.