Salad, Pizza and Wine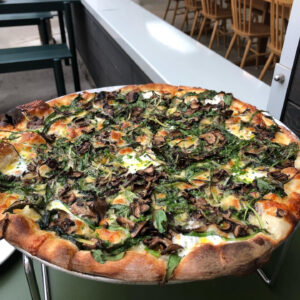 It's my favorite time of year. Not just because of vacations, but because of all the amazing produce right now. Whether you're growing it in the garden or shopping at the farmers' market, I hope you've been enjoying it too. I've shared a couple of recipes below, but if you're ever looking for a recipe, or how to use something, please reach out to me.
I recently spoke with chefs Ryan Gray and Janice Tiefenbach on my podcast. They put out a fantastic new cookbook called Salad, Pizza, Wine. Using that as a jumping off point, it was the inspiration for this week's roundup.
Also, it's last call for a July dinner. I have Friday the 28th and Sunday the 30th open. As for August, just a few dates left as well. Don't miss out. Again, some of my favorite menu items can only be made in the Summer. A dinner for 2, or a dinner for 20… I've got you covered. Start the process here or let me know if you have any questions.
Now, let's dive into this week's recipes, culinary resources, and the latest episodes of the Chefs Without Restaurants podcast. As always, thanks so much.
-Chris Spear
Recipes
Sticking with the theme of Salad, Pizza & Wine this week, here are some recipes:
I share my recipe for Apple, Fennel & Celery Salad in this month's Find It Frederick magazine. This link will take you right to my feature where you can get the recipe.
If you want to start making pizza at home, I love this 72-hour pizza dough recipe. It's pretty much the only dough recipe I use these days.
We're in peak corn season right now. This Corn Salad recipe is a no-brainer
The Chefs Without Restaurants Podcast
As many of you know, besides the personal chef business, I also host the Chefs Without Restaurants podcast. On the show, I speak with culinary entrepreneurs, and people working in the food and beverage industry outside of a traditional restaurant setting.
Salad, Pizza & Wine with Ryan Gray and Janice Tiefenbach
This week on Chefs Without Restaurants I speak with Ryan Gray and Janice Tiefenbach of Elena, Gia, and Nora Gray restaurants in Montreal. They recently released a cookbook called Salad Pizza Wine. During our conversation, Ryan and Janice shared their insights on the evolving Montreal food scene and how they've embraced change in their own establishments. We discuss the importance of cultivating a healthy restaurant culture for both staff and customers, emphasizing the crucial role of leadership.
Discover what it means for them to embrace local ingredients in running a pizzeria in Montreal. Instead of relying on imported ingredients from Italy, they made the decision to explore and support local sources.
Naturally, we also discussed their new cookbook, delving into pizza-making, hoagies, and the world of natural wine. 
You can find the episodes here on our website, but also on Buzzsprout, ITunes, Spotify, TuneIn, Stitcher, Amazon Music, Pandora and I Heart Radio.
Video of the Week
Learn about natural wine in less than 4 minutes
Gear
Below, you can find products from brands that I use and love. When you purchase things through these links I earn a commission.
If you want to up your pizza game at home, I highly recommend getting a Baking Steel. Yes, it's a little bit of an investment, but it's one of the best things I've bought for my kitchen. It can also be used on the stove as a griddle… perfect for smashburgers, tortillas or pancakes and eggs.
One of the top 5 spice blends I use at my house is Spiceology's Pizza Spice. It's for more than just pizza. I use it in my meatballs and marinara sauce, in my ratatouille, and pretty much every Italina dish I make. If you've hired me for a dinner, you've probably had this.
Every kitchen needs a digital scale, especially if you want to make pizza dough. Most of my recipes these days are written in grams. I'm still astounded by how many people don't have one of these. I love this digital scale, and it's less than $12 on Amazon.
A few more books on pizza: Pizza Camp, Roberta's Cookbook, and Mastering Pizza by Marc Vetri
And if you want to really take your pizza-making to the next level, check out the Ooni Pizza Ovens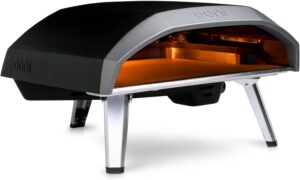 How to Contact Me and Book a Dinner
If you like what you see, please consider hiring me for an in-home dinner or cooking lesson. I run a personal chef business that services a 70-mile radius from Frederick, MD. That includes Washington D.C, Baltimore, Northern Virginia, southern Pennsylvania, and Eastern West Virginia. Get more information here. Thank you.
You can also find me on Facebook, Instagram (photos and Threads), Twitter, TikTok, YouTube and on the Chefs Without Restaurants podcast.