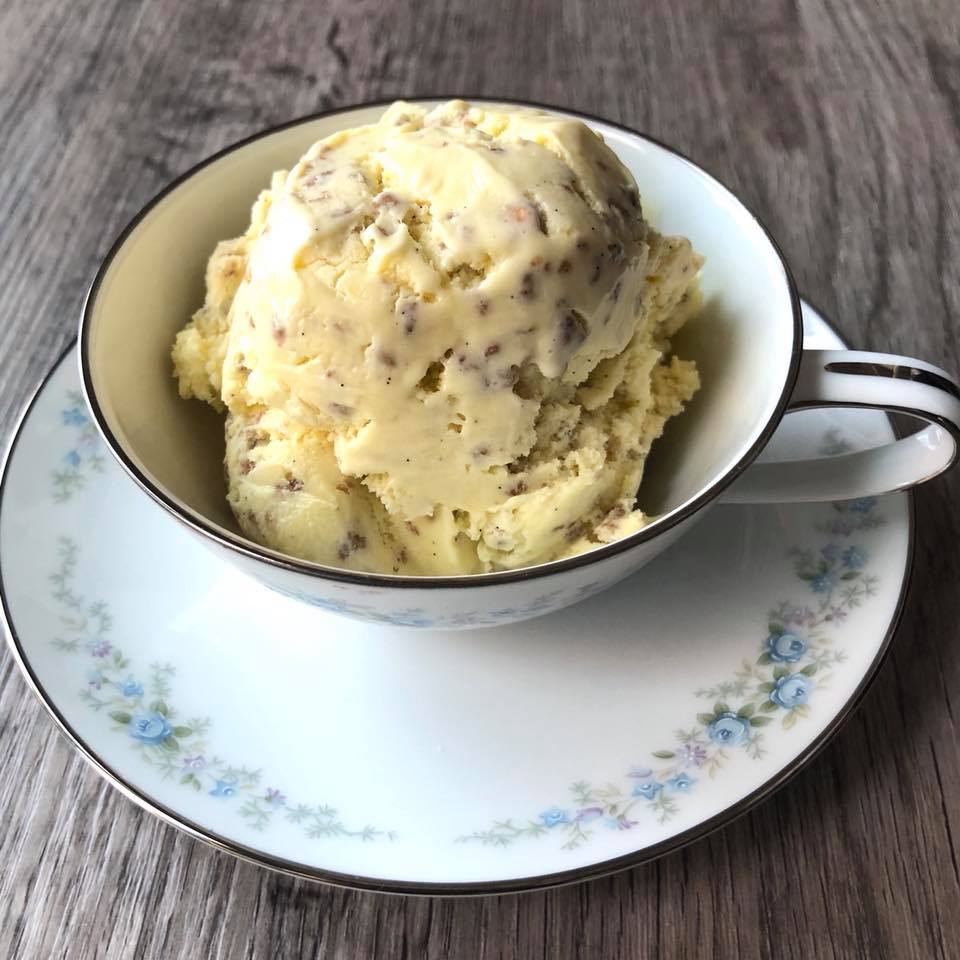 Grape-Nuts I've Cream is my favorite. It's a New England classic that I grew up on. It seems a little strange, but I promise that it's good. To make it, you can also use any vanilla recipe you like. Just add one cup of Grape-Nuts cereal during the last 5 minutes of churning. I made mine by starting with the vanilla ice cream recipe in Dana Cree's fantastic book, Hello My Name Is Ice Cream.
I also like using a stabilizer, and add 3 g of Cuisine-Tech Cremodan 30. If you pick up Dana's book, there's a lot of info regarding them, and have found that they have significantly improved the quality of my ice cream. Have questions? Let me know.
If you like what you see, please consider hiring me for an in-home dinner or cooking lesson. I run a personal chef business based out of Frederick, MD. Get more information here. Thank you.
Chris Spear
Like my Facebook page
Follow me on Twitter
Check out my Instagram
Watch me on Youtube