This is something I teased a few weeks ago, and am now happy to make it official. Starting in September, my wife Emily and I will begin teaching hands-on cooking demos in Frederick, Maryland at The William Talley Recreation Center. You can sign up for classes here. After clicking on the link, look for the programs tab. After clicking on it, you'll see four cooking classes, all of which are the ones we're doing. Emily is a registered dietitian, and to start, most of our classes are going to focus on healthy cooking. You can find detailed class descriptions below. Please let me know if you have any questions.
Pantry Essentials for Healthy Cooking on 9/28/16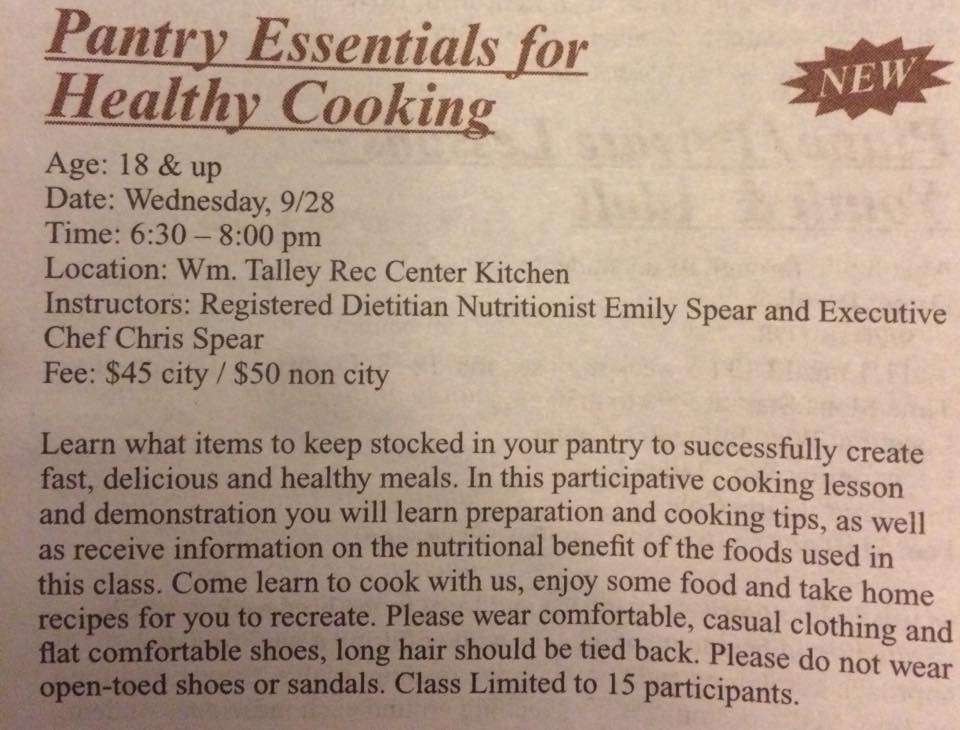 Mexican Lite Cooking Class on 10/12/16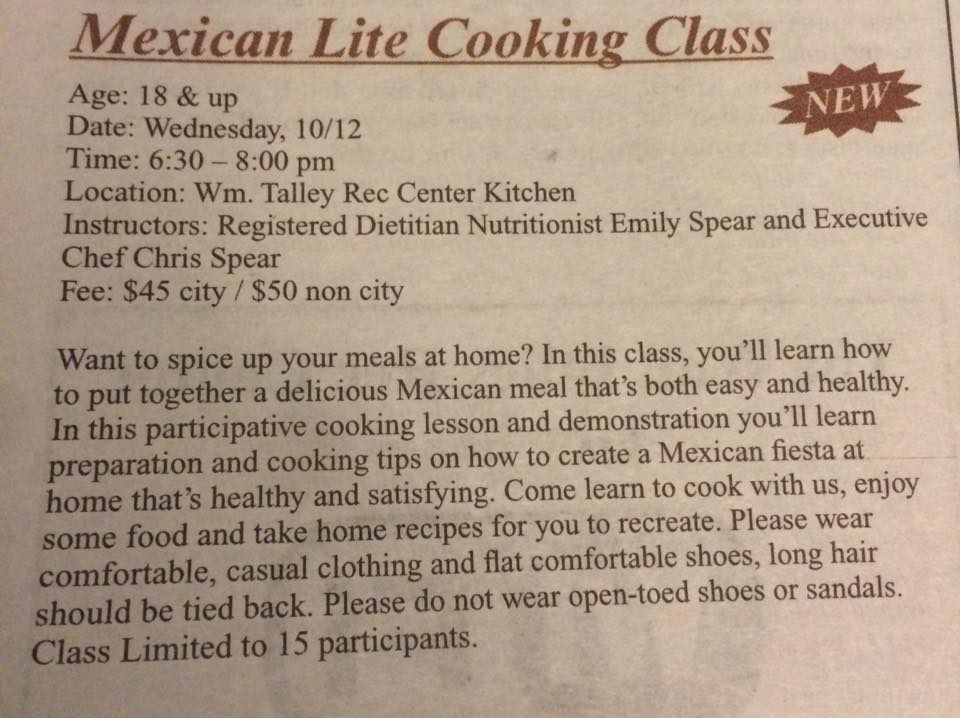 Fall Bounty Cooking Class on 11/9/16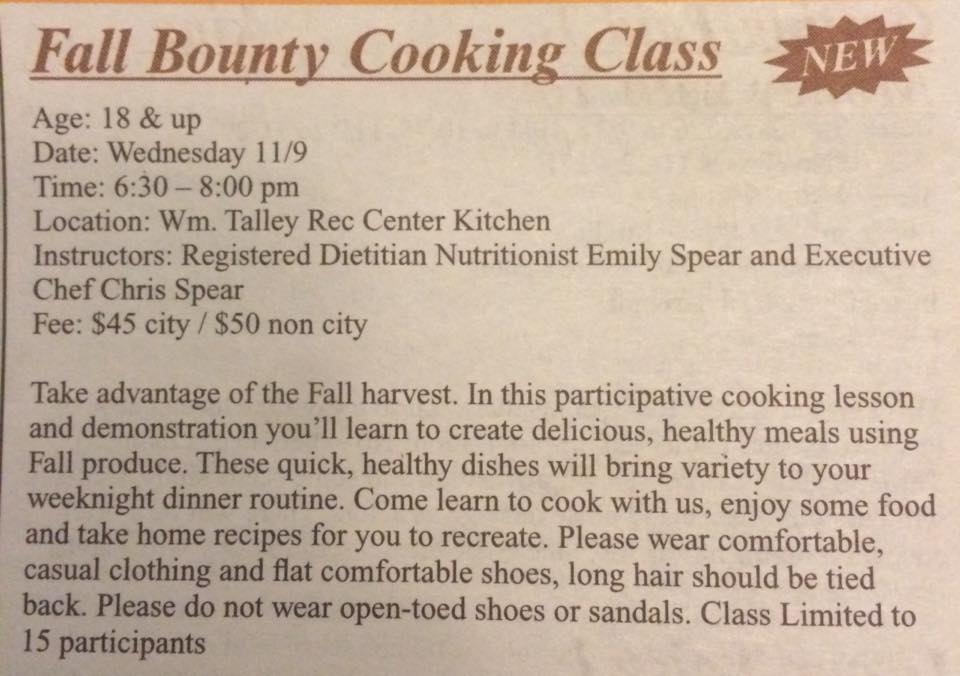 Southern Dinner Party Cooking Class on 12/14/16. This will be a solo cooking class, with it being more demo, and less hands-on. It will not be focusing on healthy cooking.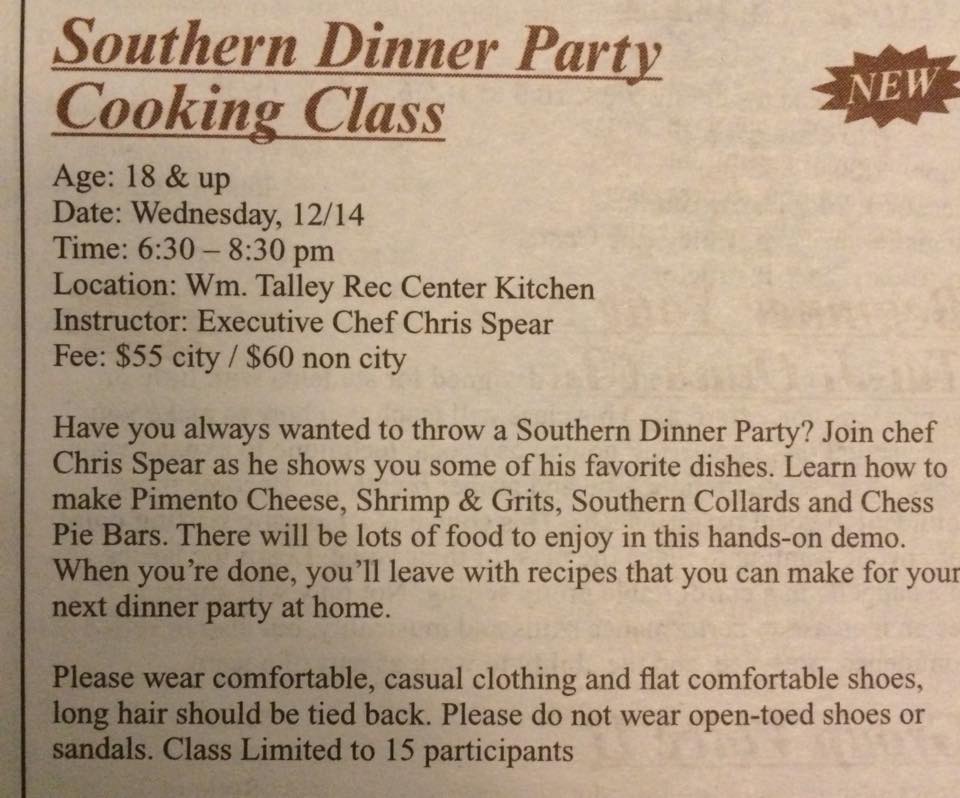 If you like what you see, please consider hiring me for an in-home dinner or cooking lesson. I run a personal chef business based out of Frederick, MD. Get more information here. Thank you.
Like my Facebook page
Follow me on Twitter
Check out my Instagram
Watch me on Youtube