I've been working on a few cocktails with beer in them again. This one is a bit bitter, but still crisp and effervescent. You might not have all the ingredients for this one.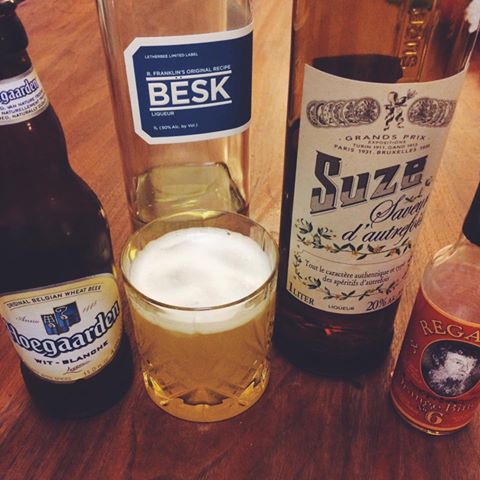 Unnamed Cocktail #4216
Build the drink in a rocks glass with ice
1 oz Suze
1 oz Bësk
2 dashes Regan's #6 Bitters
Top with 5 oz Hoegaarden
Lightly stir
Also, check out my recipe for the White Spice Boilermaker
If you like what you see, please consider hiring me for an in-home dinner or cooking lesson. I run a personal chef business based out of Frederick, MD. Get more information here. Thank you.
Chris Spear
Like my Facebook page
Follow me on Twitter
Check out my Instagram