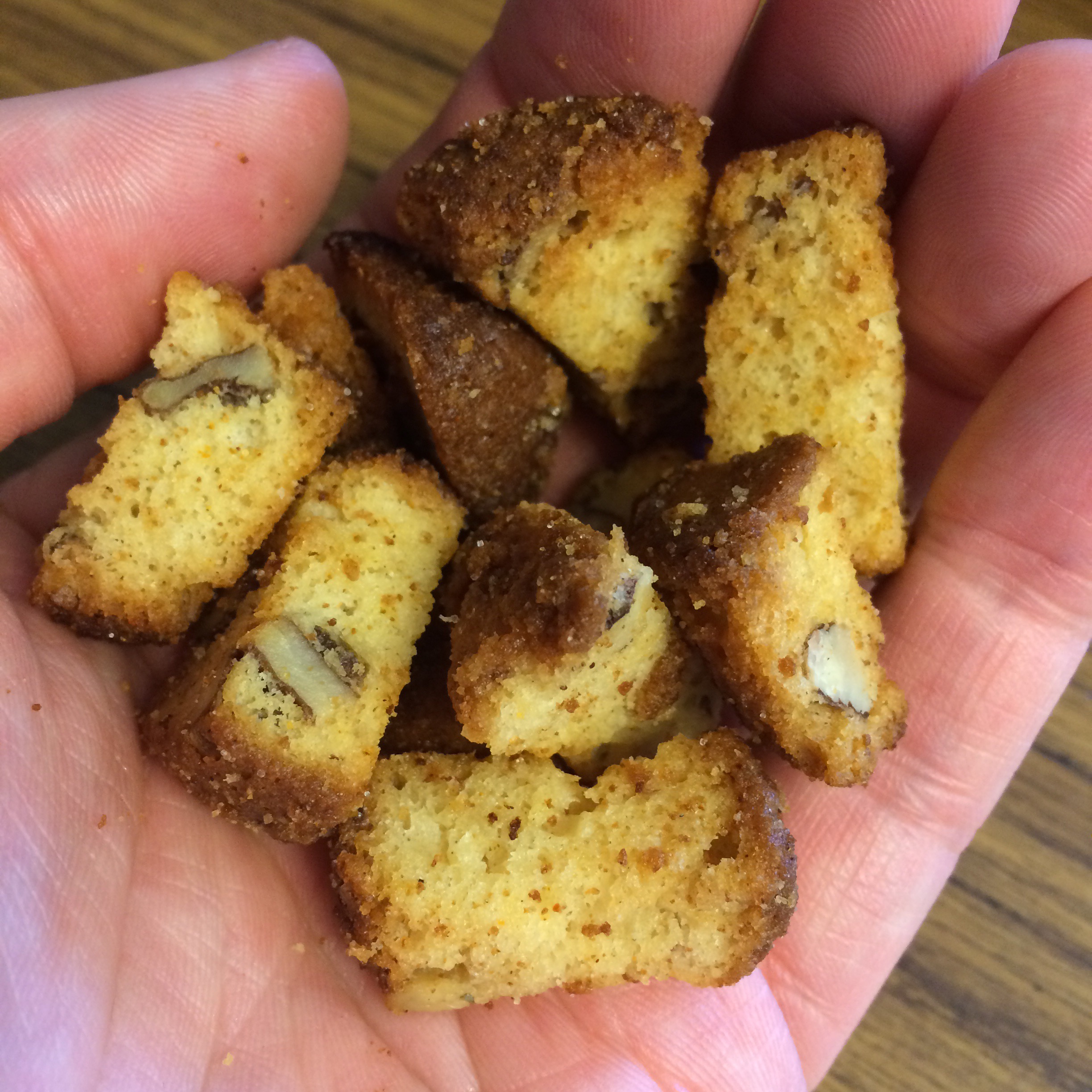 Sometimes things don't work out the way you want them too, but take a delicious detour instead. One of my cooks was making Maple Pecan Muffins, but overcooked them. They weren't burnt, but we couldn't serve them as muffins either. Not wanting to waste all these muffins, we decided that croutons might work. When they cooled off, we popped the muffins out and cut them into cubes. First they were toasted a little more. Then they were tossed with butter, salt and BBQ-type seasonings.
We ended up with something delicious that have been dubbed "crack croutons". They're going to make a great salad topping. What kind of salad would you put them on?
If you like what you see, please consider hiring me for an in-home dinner or cooking lesson. I run a personal chef business based out of Frederick, MD. Get more information here. Thank you.
Chris Spear