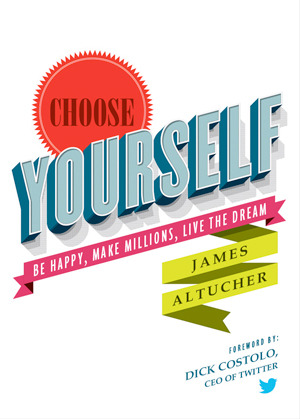 Perfect Little Bites is a participant in the Amazon Services LLC Associates Program, an affiliate advertising program designed to provide a means for sites to earn advertising fees by advertising and linking to amazon.com.
Well, now that we got the required disclosure out of the way…I'm a big fan of sharing what I'm into. For years I've promoted books, food items, kitchen tools, etc and have never received a dime. That's not why I do it. I've never been paid to promote an item. If I talk about something, it's because I'm genuinely a fan. That being said, I'm not opposed to receiving a percentage of the sale when you buy something on Amazon that I recommended.
This website has been growing and changing, just as I have. It will always be a food and beverage blog. But my interest in personal growth and running my own business has been taking up a large amount of my time too. I've always been a voracious reader, and lately I've been reading a lot of non-fiction. I wanted to share my list of books that I've read in the past year. I will be updating this list. And as you might have imagined, if you click on the link and buy something, I will get a cut. But that's not important to me. Just check out these books, even if you get them from the library. Cheers.
Choose Yourself– James Altucher
The Choose Yourself Guide to Wealth– James Altucher
The Power of No– James Altucher
Become an Idea Machine– Claudia Azula Altucher
Jab, Jab, Jab, Right Hook– Gary Vaynerchuk
The Art of Asking– Amanda Palmer
SEO Like I'm 5– Matthew Capala
The $100 Startup– Chris Guillebeau
The Art of Non-Conformity– Chris Guillebeau
Waking Up: A Guide to Spirituality Without Religion– Sam Harris
Zero to One: Notes on Startups– Peter Thiel
MONEY: Master the Game– Tony Robbins
The Creative Habit– Twyla Tharp
Steal Like An Artist– Austin Kleon
Show Your Work– Austin Kleon
168 Hours: You Have More Time Than You Think– Laura Vanderkam
The 4-Hour Workweek– Tim Ferriss
Getting There: A Book of Mentors– Gillian Zoe Segal
The Power of Habit– Charles Duhigg
Talk Like Ted: The 9 Public-Speaking Secrets of the World's Top Minds– Carmine Gallo
The E-Myth Revisited: Why Most Small Businesses Don't Work and What to Do About It– Michael Gerber
What to Do When it's Your Turn (and it's Always Your Turn)– Seth Godin
If you like what you see, please consider hiring me for an in-home dinner or cooking lesson. I run a personal chef business based out of Frederick, MD. Get more information here. Thank you.
Chris Spear