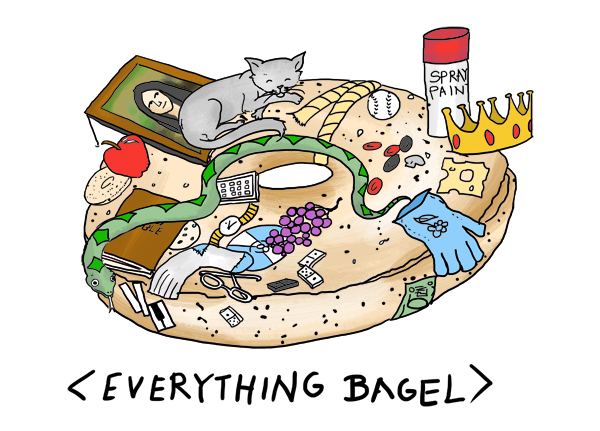 Why has there been so little innovation in flavored cream cheese? I'm sure that some would argue that we don't need it, but I would find find it a welcome change. Having eaten them for more than 20 years, its always been the same cast of characters: everything, chive or scallion, cinnamon, lox and maybe pumpkin in the fall. Well, here's my list to get you started.
Harissa
Chimichurri
Chorizo
Romesco
Roasted Fennel
Salted Caramel
Pecan Pie
Pastrami Sandwich
Mocha
Chocolate
Dulce de Leche
Mole
This is just to get you started. If you are making, have seen or eaten an interesting cream cheeses, please let me know. What do you have to add to the list?
If you like what you see, please consider hiring me for an in-home dinner or cooking lesson. I run a personal chef business based out of Frederick, MD. Get more information here. Thank you.
Chris Spear