Carrot Beurre Blanc
Here's a recipe for a carrot beurre blanc. We made this sauce this week to go on top of pan seared hake that was being served for an event. Technically, I shouldn't use the term "blanc" because it's not. Obviously, the sauce is a vibrant orange. The sauce is really easy to make and packs a lot of flavor. It goes great with fish and works with anise flavors.
Follow a basic beurre blanc method. Juice the best quality carrots you can find. Reduce liquid by 50% over medium heat. While the juice is reducing, sauté diced leek whites. Add Pinot Grigio to the reduced carrot juice at a ratio of 2 parts reduced juice to 1 part wine. Add the liquid to the sautéed leeks. Next, add a thyme sprig and black peppercorns. Reduce until all that's left is a paste. Heavy cream. Reduce. Start whisking in cold butter, 1 cube at a time. Strain. Done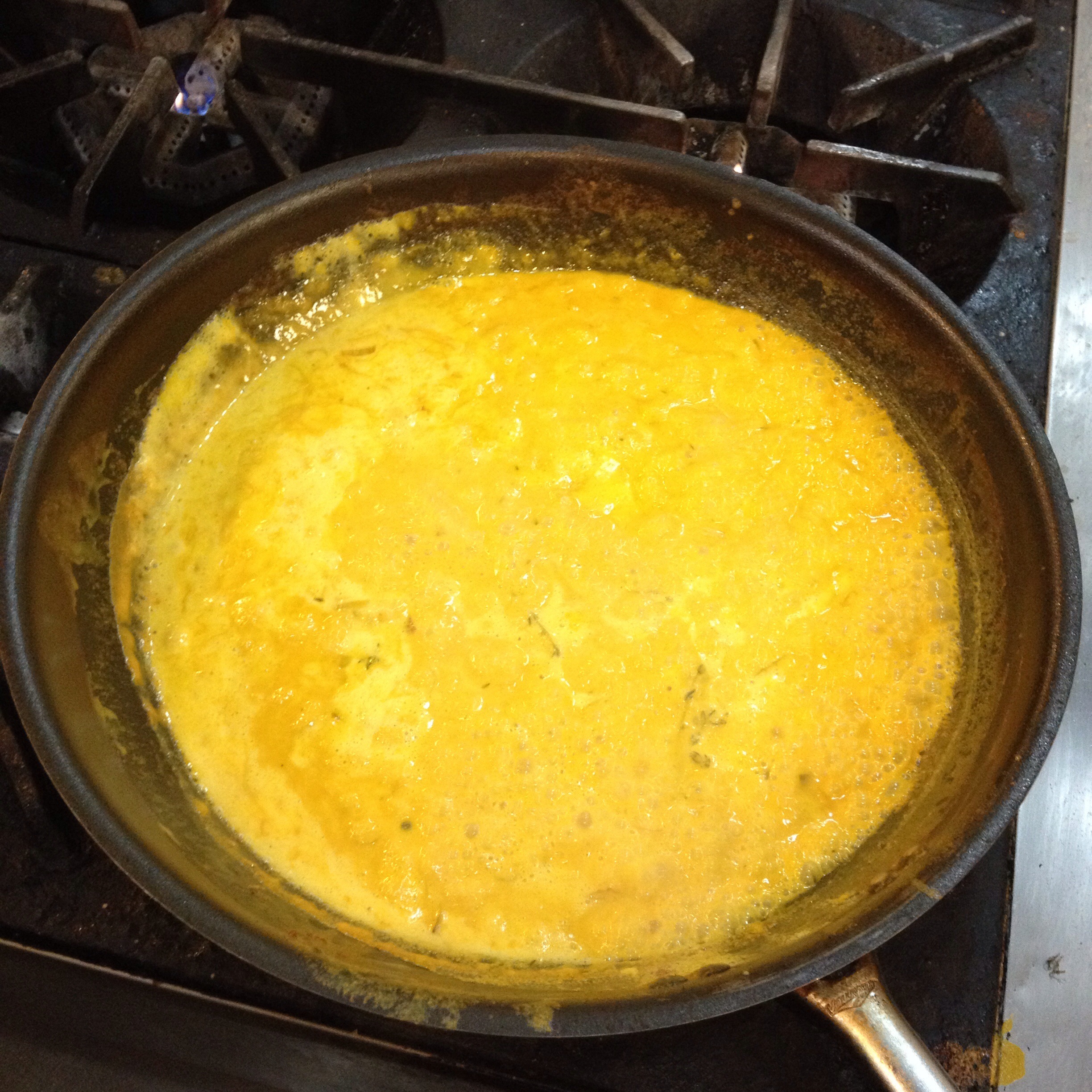 How to Contact Me and Book a Dinner
If you like what you see, please consider hiring me for an in-home dinner or cooking lesson. I run a personal chef business that services a 70-mile radius from Frederick, MD. That includes Washington D.C, Baltimore, Northern Virginia, southern Pennsylvania, and Eastern West Virginia. Get more information here. Thank you.
You can also find me on Facebook, Instagram (photos and Threads), Twitter, TikTok, YouTube and on the Chefs Without Restaurants podcast.