Carrot Beurre Blanc
We made this sauce this week to go on top of pan seared hake that was being served for an event. Technically, I shouldn't use the term "blanc" because it's not. Obviously, the sauce is a vibrant orange. The sauce is really easy to make and packs a lot of flavor. It goes great with fish and works with anise flavors.
Follow a basic beurre blanc method. Juice the best quality carrots you can find. Reduce liquid by 50% over medium heat. While the juice is reducing, sauté diced leek whites. Add Pinot Grigio to the reduced carrot juice at a ratio of 2 parts reduced juice to 1 part wine. Add the liquid to the sautéed leeks. Next, add a thyme sprig and black peppercorns. Reduce until all that's left is a paste. Heavy cream. Reduce. Start whisking in cold butter, 1 cube at a time. Strain. Done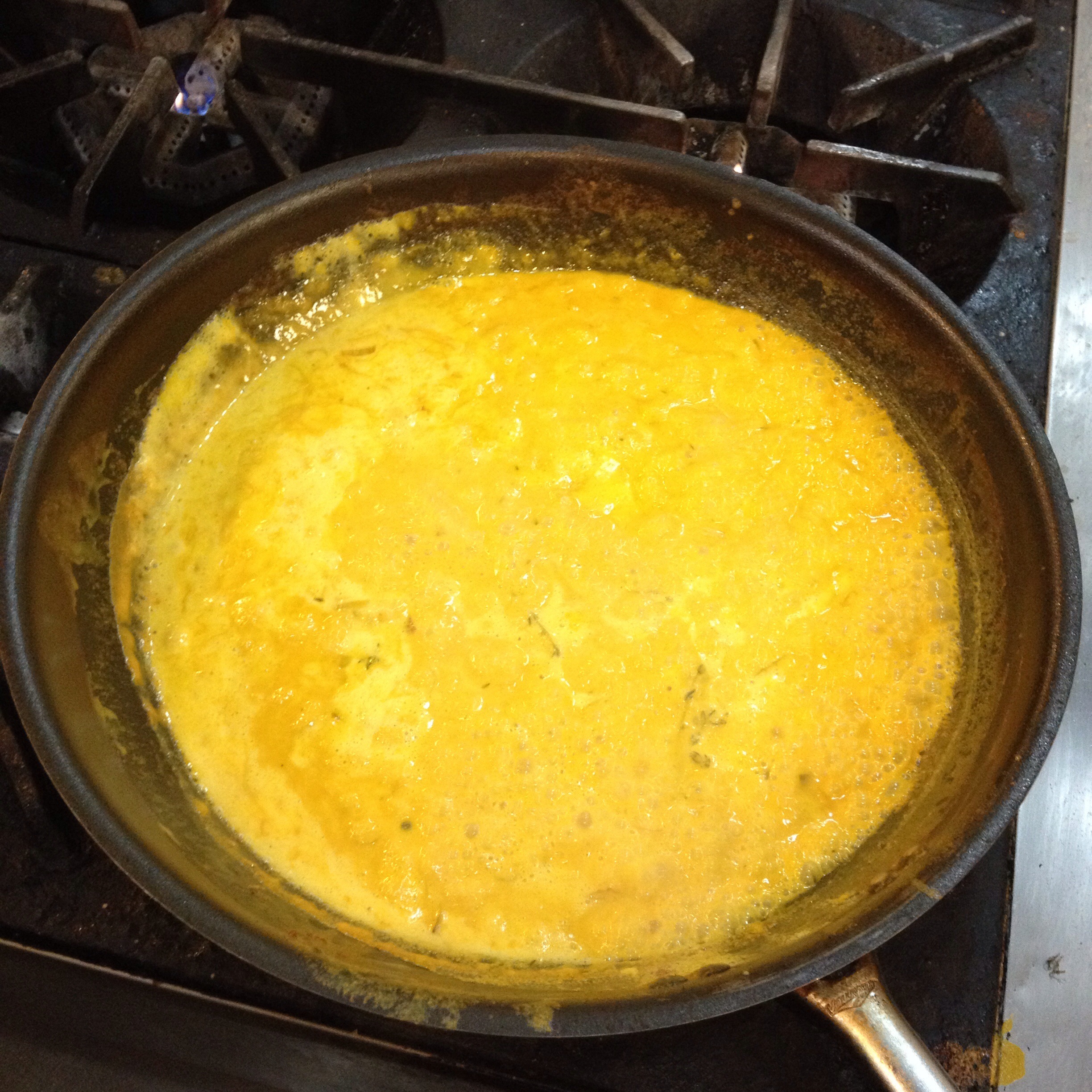 If you like what you see, please consider hiring me for an in-home dinner, catered event or cooking lesson. I run a personal chef business based out of Frederick, MD. Get more information here. Thank you.
Chris Spear
Like my Facebook page
Follow me on Twitter
Check out my Instagram