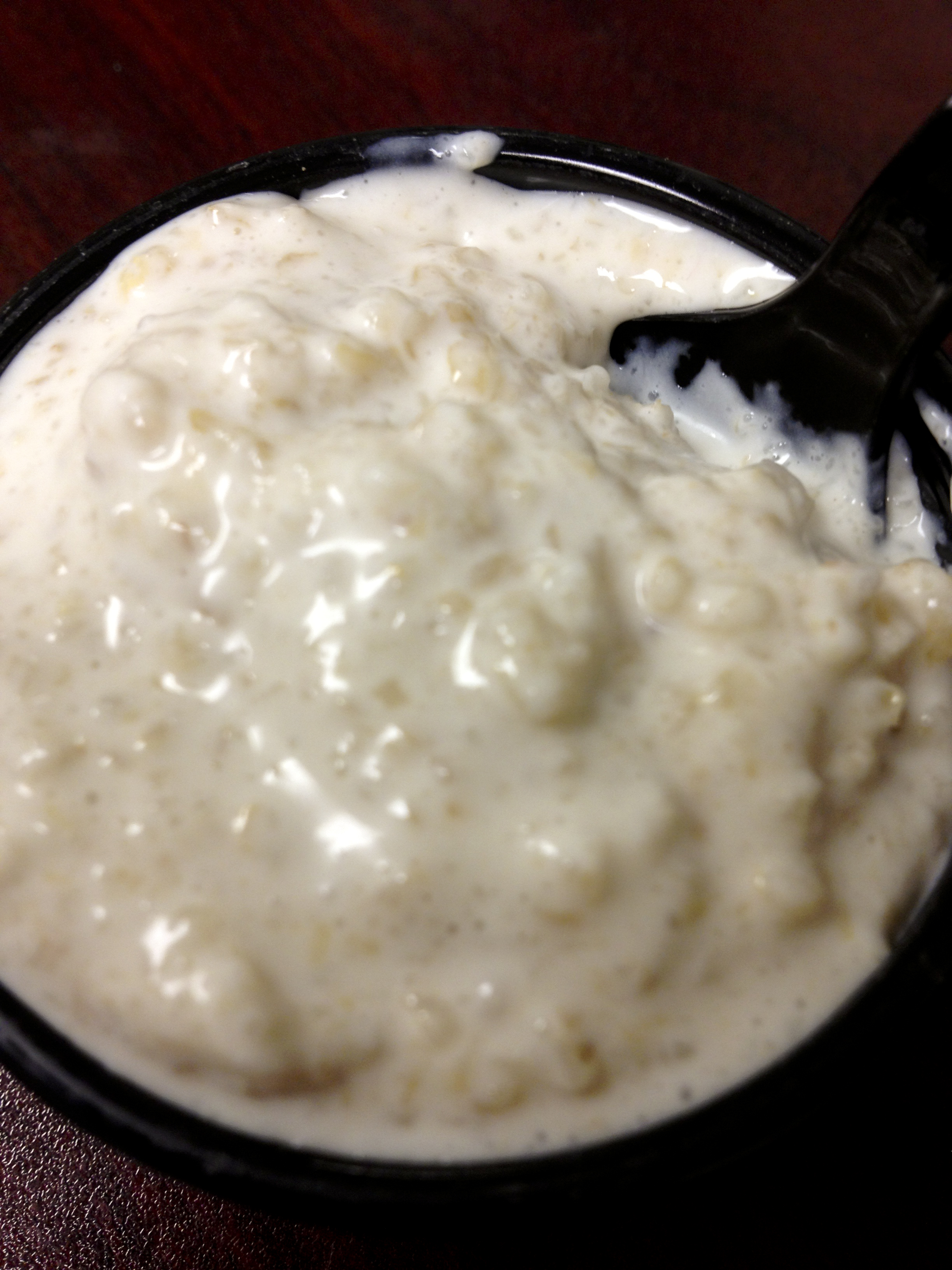 I'm not sure why I decided to try this.  I think it was a combination of boredom and a desire to lighten our load of bulgur.  I've never been a fan of rice pudding until somewhat recently.  Using that as my inspiration, I set out to make bulgur pudding. While the final product was ultimately delicious, the process didn't go exactly as planned, so I don't have an exact recipe at this time.
I started with whole milk, coconut milk, white sugar, sea salt, vanilla extract and 5 spice powder.  They were all combined and brought up to a simmer.  The bulgur was added, mixed, removed from the heat and covered for 30 minutes.  The flavor was great, but there wasn't enough liquid.  In 2 small batches, I put the bulgur into the blender with additional milk, heavy cream, coconut milk and brown sugar.  I played with it until it had both the taste and consistency I was looking for, knowing that it would set up a bit when chilled.
Today when we tried it, we were very happy with the end result.  It had great texture, being both silky and slightly chewy. The chew was pleasant, unlike when you have al dente rice in rice pudding.  From there, it's up to you what to do with it.  Until we get a better selection of seasonal fruit, some caramelized bananas and/or pineapple work great.  I like it presented in a small  mason/ball jar or a rocks glass with flavored chantilly cream and toasted coconut on top.
My picture is pretty weak, Instead of the formal presentation, this is a shot of it in a 2 oz disposable portion cup on my desk before consumption. Oh well.  Hope to have a formalized recipe soon.
If you like what you see, please consider hiring me for an in-home dinner or cooking lesson. I run a personal chef business based out of Frederick, MD. Get more information here. Thank you.
Chris Spear